Made of shijimi shellfish and garlic, supplies energy to you.
---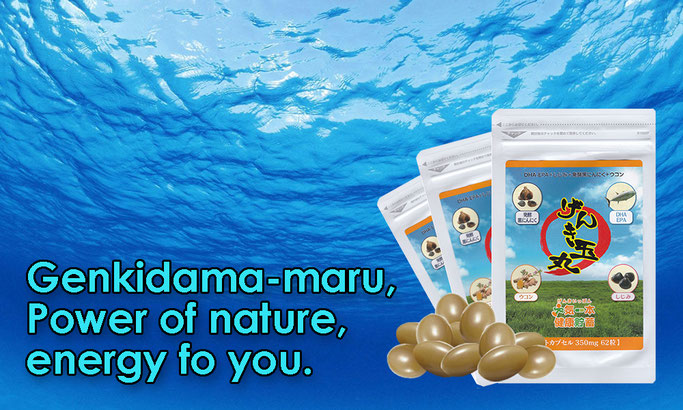 1. Product feature

Genkidama-maru is "all in one" health supplement made of complete harmony of natural extracts of four Japanese traditional foods.
1. Shijimi clam (an edible species of bivalvia, Corbicula japonica).
2. DHA and EPA (Docosahexaenoic acid and eicosapentaenoic acid, extract from bluejack fish)
3. Fermented black garlic
4. Turmeric
In our busy modern life, we sometimes face fatigue and mental stress. Once we lost balance in regular life cycle, trouble occurs in our body, skin and digestion.
Genkidama-maru is the convenient, portable solution to keep us healthy and energetic to enjoy life!

2. Competitiveness of product

1. High cost performance in "all in one". There is no supplement that contains these four traditional nutrition in one tablet.
2. Easy to continue in busy life. You can take high nutrition from fish, clam and vegetable in one tablet.
3. No additive at all, completely safe and reliable quality.
4. High performance in easing constipation, enhancing digestion and reducing fatigue.
5. Quality, safety check in full traceability in the global standard factory.
[1] Product Outline
1. Common product name: Natural ingredient all in one supplement (Shijimi extract, DHA, EPA, Fermented black garlic, Turmeric)
2. Brand name: Genkidama-maru
3. Product origin: Fukuoka, Japan
4. Raw material and ingredient : DHA, EPA, refined fish oil, shijimi extract essence, fermented black garlic, turmeric food colors, turmeric, gelatin, glycerin, beeswax, glycerin fat acid ester, vitamin E, vitamin B1, vitamin B2
5. Production process and method
1) Inspection of ingredient (film, membrane, liquefied material), sterilization and detection of bacteria and impurities.
2) Measurement and mixing. Inspected ingredient is mixed in the certain ratio safely.
3) Filling in capsule, drying for 24 hours.
4) Separation and total inspection in all items. The inspection is conducted in double processes, automatic inspection and shape separation for the final inspection.
5) Final product inspection. The first inspection is crushing test, and the second one is bacteria test. With these tests, we make sure of safety of products. Now it's ready for packing.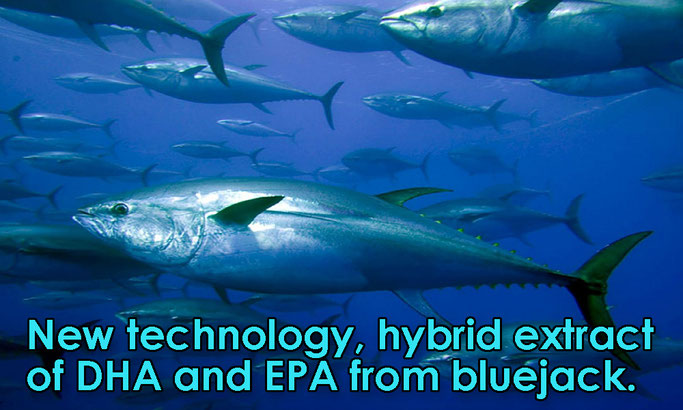 -    Core technology –
< Extract method of DHA and EPA >
World 1st "Hybrid extract method".
Natural vitamin D and E contained in tuna fish are essential fatty acid that human being can't generate in the body, therefore we need take it from food. We could be succeeded in extracting it without reducing freshness and breaking nutrient. With this method the content of natural vitamin in our DHA and EPA are high. Existing products could not have this high level like ours, contained relatively lower vitamin, and sometimes generated harmful trans fatty acid. Our technology of temperature control and pressurizing made it possible first in the world.

< Fermented black garlic >
It is produced after 1 month aging process of pure Japanese garlic, no smell and no stimulation for our stomach, it's easy to take and continue. It contains more nutrition compared to raw garlic. Our fermented black garlic contains 3 times more S-arylcysteine that restraints bad cholesterol for arteriosclerosis, contains 5 times more polyphenol, works 10 times more efficiently against oxidation.

< Shape of nutrients >
We take great care of freshness of each ingredient to make it more absorbable in our body. With our effort, Genkidama-maru shows high absorption compared to other supplements.
The capsule of Genkidama-maru tablet is made of pig oriented gelatin and glycerin. The glycerin is refined with vegetable, animal oil and water. The capsule film is superior in shutting oxygen off, and vegetable oil prevents humidity in the air. Therefore, stability of ingredient is significantly high in Genkidama-maru.
Genkidama-maru doesn't contain any food preservative, antiseptic. All natural ingredient is delivered to customer in the capsule in its high freshness.
[2] Quantity and size

1. Product lineup : Trial set 6 tablets, 1 month set 62 tablets
2. Size and weight of package
1) Trial set (6 tablets, 3.2g/pack), 8x5.5x1.2cm
2) 1 month set (62 tablets, 33.5g/pack), 16x10x1.2cm
* If the purchase is more than 6 packages, the carton size is 17.2x23.9x2.2cm.
3. Shelflife : 2 years
4. Temperature and storage : Avoid humidity, sunlight, store in cool, dry, dark place.
5. Silica gel : yes
[3] Price, Payment terms, sample
1. FOB price
1) Trial set (6 tablets) : JPY 380/pack
2) 1 month set (62 tablets) : JPY 2,800/pack
Check RATES and DELIVERY DAYS (EMS by Japan Post)
* Please choose "Parcel, Weight, Fukuoka" and your country.
2. Payment terms : Cash in advance
3. Payment method : Paypal, T/T
4. MOQ
1) Trial set (6 tablets) : 12 pack
2) 1 month set (62 tablets) : 1 pack
5. Maximum supply volume : 180,000 tablets (3,000 x 1 month set)
6. Lead time : 1 week after confirming payment.
* If large order, it may take 2 months (please ask in advance)
7. HS-code : 0410.00    
8. Availability of sample : Trial set JPY 300, 1 month set JPY 2,300
(EMS freight must paid by buyer)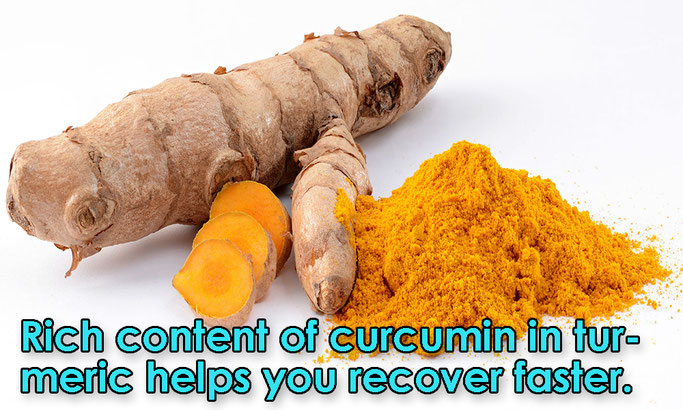 [4] Certificate and document

1. Available certificate
1) ISO 9001 (Manufacturing health supplement)
2) ISO 22000 (Food safety)
3) GMP certified (Health supplement food)
2. Certificate of origin : available
3. Product liability insurance : please ask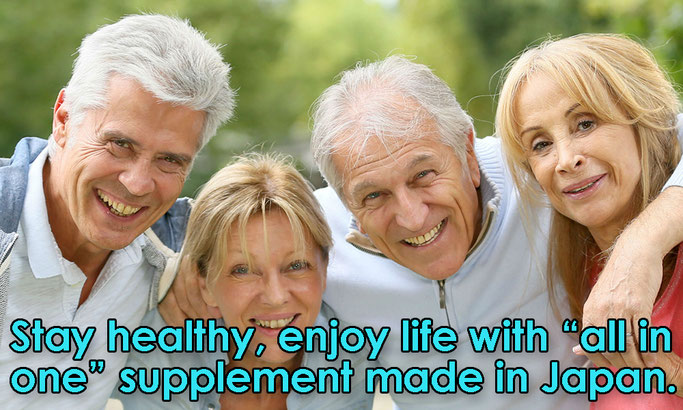 [5] Type of customer in Japan

1. Type of customer in Japan
- Type of demand : People who suffer from constipation, get tired fast, losing energy by age, can't sleep well, take oily foods, have skin trouble, getting fat, tired eyes with deskwork
- Gender : Man 60%, Woman 40%
- Age : Main customer is 40-70 years men and women. The rest is 20's young generation.
2. Shops in Japan : In Japan market, we sell online only.
3. Sales record : 3,000 x 1 month set (180,000 tablets)
4. Testimony of customer
- I feel my body light even in lack of sleep 3 days after starting drinking it. (44, Man, company worker)
- Much less fatigue and no hangover after drinking it. My working time is sometimes irregular, so all nutrition helps me staying in good health, of course I keep drinking it. (28, Woman, publishing company)
- It is already 6 months since I started drinking. I feel I don't suffer from hangover, especially I can wake up comfortably. My surprise is I don't have constipation now, and my skin became smooth. (31 woman, sales staff)
- First of all, price attracted me because it is so cheap to have shijimi and black garlic in this price. Yes, it fits me. I can wake up smoothly and less fatigue in my shoulder now. (35, woman, company worker)
- I feel my stomach go better, and less skin trouble such as pimples (Woman)
- I spend hours in computer in my job, my eyes have been tired for a long time. That was the reason for me to start Genkidama-maru. Now I clearly feel my eyes are not tired like before. I sometimes go dinner with my clients, but Genkidama-maru reduces fatigue and hangover. For me, it is really effective. (46 Man, company worker)
- Less hangover, and I feel more comfortable in toilet, though I wasn't suffered from constipation (42, man, company worker)
- I take 2 tablets every day. No hangover is the best effect for me. (46, man , company worker)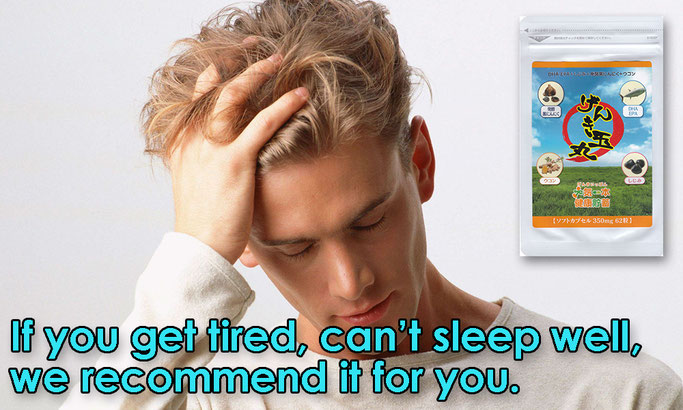 [6] Benefit for health, how to use
 
1. Benefit for health
- Major benefit : reducing fatigue, enhance memory, concentration, reducing skin trouble, preventing constipation, enhancing blood flow, preventing anemia, resolving fat

< DHA, EPA >
1) Reduction of fatigue in body and eye
2) It is said to be effective in keeping nerve healthy.
3) Prevention of inflammation of skin by UV.
4) Enhancement of blood flow and blood vessel, reducing sugar content in blood, reducing bad cholesterol in blood

< Shijimi >
-    Effective ingredient : Taurine, calcium, methionine, sistine, vitamin B12, iron, zinc, amino acid, tryptophan
1) Reducing fatigue, mental stress, good for relaxation
2) Enhancing turnover of skin, reducing damage of UV (Shimane pref. is No.1 in beautiful skin. Our shimane is made in Shimane. Because Shimane shijimi is No.1 in Japan)
3) Strengthen liver, detoxification, dissolution of alcohol
4) Prevention of anemia

< Fermented black garlic >
-    Effective ingredient : Cycloalliin, allysine, scordinin, protein, sugar, vitamin, mineral
1) Recovering from fatigue. It increases level of vitamin B1 in blood, retains stamina. It stimulates sympathetic nervous system and generates energy.
2) Arranging skin texture. It has function of antioxidant for anti-aging of skin.
3) It enhances immune and activates immune cell.

< Turmeric >
-    Effective ingredient : Curcumin, calcium, iron, potassium, zinc, selenium, natural minerals and dietary fiber
1) Improvement of liver. It dissolves alcohol and oil.
2) Arranging skin texture : It has function of antioxidant for anti-aging of skin. It reduces spot, wrinkle, damage of UV, constipation.
3) Dissolution of fat. It activates digestion enzyme with enhancing cholagogue function, makes you less fat.
4) It reduces sensitivity to cold, improves blood flow.
5) Dissolution of alcohol.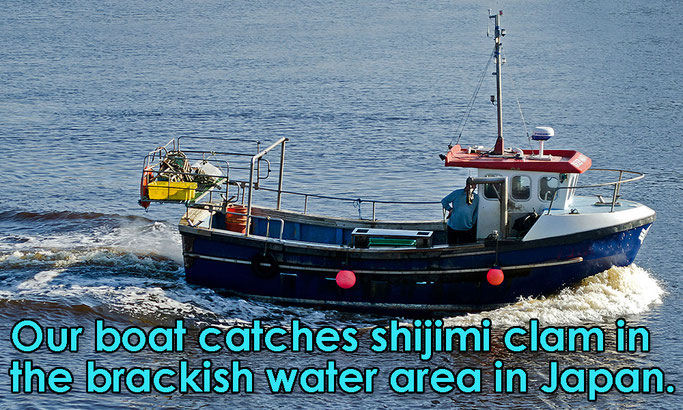 2. How to cook, prepare

- 2-4 tablets/day with water or hot water
3. Precaution
- If you don't feel well after drinking, please stop drinking.
- Please keep away of reach of baby.
- Genkidama-maru is made of completely natural ingredient, due to environmental conditions sometimes it shows different color, separation, precipitation. It has nothing to do with quality.
- Please do not eat silica-gel.
- (For Muslims and vegetarian) Outer film of capsule is made of pig collagen oriented gelatin.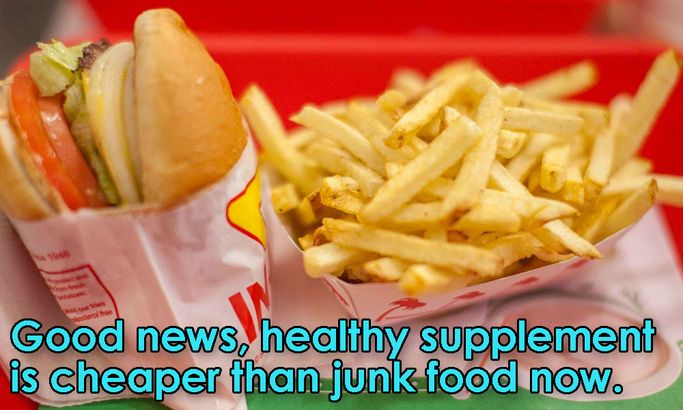 [7] Message from president (Mr. Kanamaru)

Genkidama-maru was born in the love of my mother. She helped me in a heave disease with shijimi soup. Luckily, I could recover my health and still enjoy working hard, and I'm approaching 80 years old. After I got recovered, she gave me fermented black garlic. I can't appreciate her love enough. I have no sick, enjoy drive every day with running 7 companies. I want to introduce the power of Japanese traditional foods in small tablets, I want to make world customers with the masterpiece of me and my mother.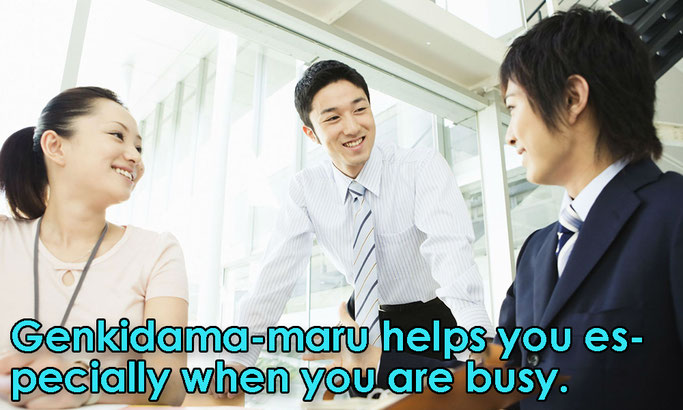 [8] FAQ

Q1. Why did you make it "all in one"?
A. If you take only one nutrition, maybe you lose balance. And if you take many, it costs a lot, and it will be difficult to continue. "Please make all in one" was the request from my customers. 

Q2.How many quantity of nutrients does Genkidama-maru contain?
A.If you take 2 tablets, you can take 352.6mg of DHA, 140mg of shijimi extract essence, 33mg of curcumin, 80mg of fermented black garlic.

Q3.Is the smell of garlic strong?
A.You don't feel any smell because it is closed in soft capsule. If you care smell, please take it with meal.

Q4.How many, how long should I drink?
A.We recommend 2 tablets per a day. Because even if you take nutrition too much, your body can't absorb all. It depends on you how long you should drink it. If it is good for you, please keep drinking for your health.

Q5.When should I drink it?
A. Anytime of the day you can drink it. If you have allergy in shijimi, garlic, turmeric, please refrain from drinking.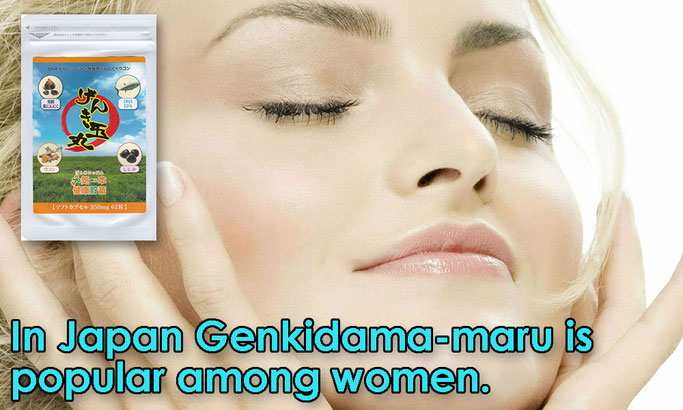 ---