Now walking itself became fitness exercise, get healthier with H.P.S.
---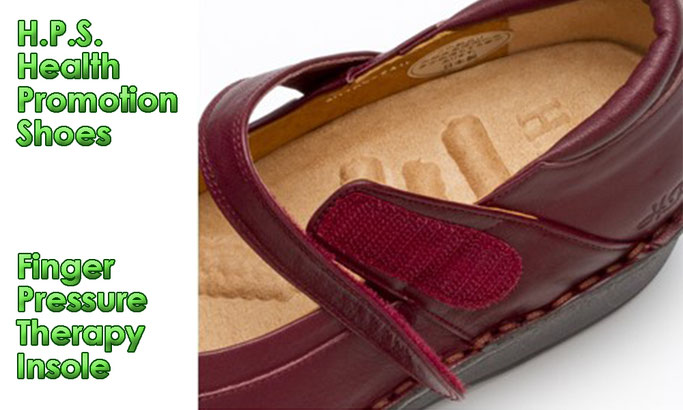 1. Product feature

Get healthier with walking! HPS shoes make it possible with giving comfortable pressure by the effect of special shaped (patented technology) cork 100% insole designed with Japanese traditional finger pressure therapy (shiatsu, acupressure) method. Before reaching foot massage clinic, you can massage your foot only by enjoy walking!
Our insole is made of premium cork that has excellent property of elasticity, heat insulation, antibacterial therefore no matter how long you wear, you can wear it comfortable. The longer you enjoy walking, the healthier you get with wearing our shoes.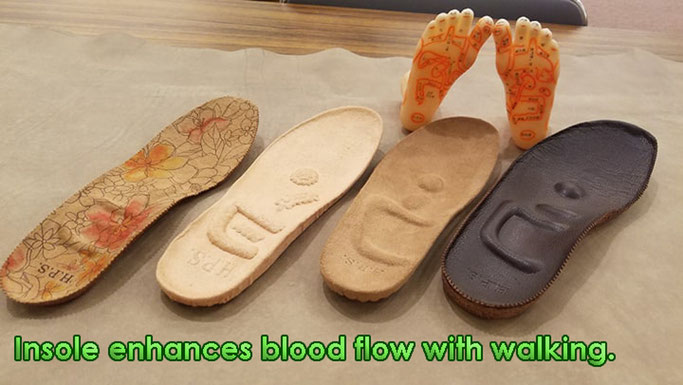 1) Elasticity
Cork is superior in shock absorption and recovery performance of compression. Even if pressed in a certain part, the recovery performance is high.

2) Heat insulation
Cork consists of 20-40 million micro cell per 1 cubic meter and it enables cork to insulate heat in summer, to keep temperature inside shoes in winter.

3) Antibacterial
Cork is used in wine bottle as we know. It is because of antibacterial ingredient contained in cork. That is one reason why we adopted cork in the main raw material in insole.

4) Health enhancing pressure points
HPS insole is designed in the shape of YUSEN (*) pressure point that stimulates waist, abdomen, curing sensitivity to cold, enhancing blood flow. The shape of insole reflects each pressure point of stomach, small intenstine and large bowel. With pressing these pressure points by walking, the insole enhances blood flow in lower half of body and abdomen for better health.

● YUSEN(湧泉 ゆうせん): A pressure point the center of underside of foot. If we press yusen we can reduce fatigue caused by long time standing job, long time walking job by arranging blood flow and comforting nerve in foot. Other pressure points are designed to give proper stimulation to enhancing activity in the digestive system such as stomach, small intenstine and large bowel in our body. It is especially good for the customer who suffers from constipation.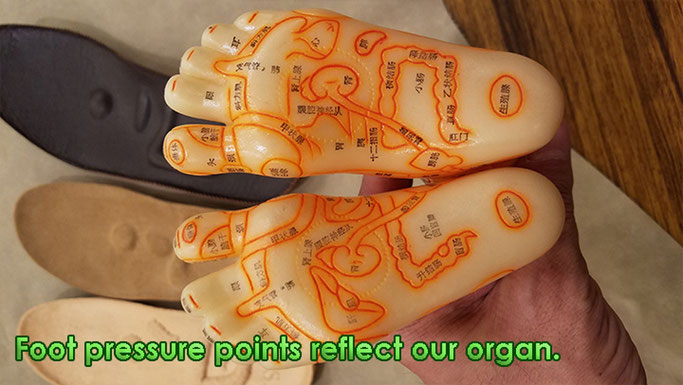 5) Hand stitch
Our shoes are stitched up with hand by our shoe artisan. Handstitched shoes fit shape of foot properly as you wear and walk, it becomes a part of your foot finally. Most of our shoes is made of the method that stitches genuine leather directly to the bottom of shoe not hanging genuine leather in the middle part. Although it takes time when compared to machine made shoes, it makes shoes more durable, better looking and it can release pressure from foot. Therefore our shoes brings you more comfortable feeling like "shoe chases the motion of your foot", it is totally different from machine made shoes. And, you can easily replace insole, so you can enjoy our shoes longer than other normal shoes. Our mission is "get healthier with walking", therefore we put importance on this production method as well as its good appearance.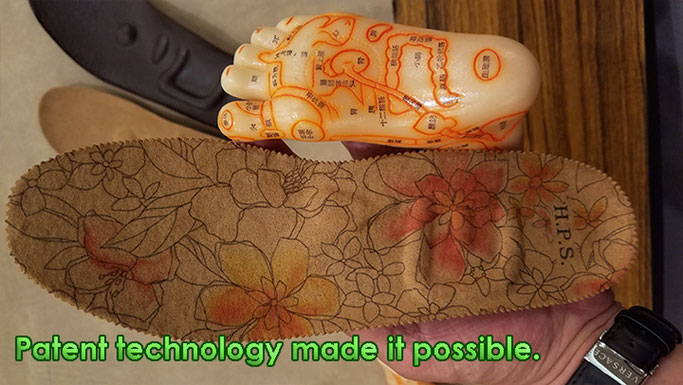 2. Competitiveness of product

1. Cork 100% insole
2. Japanese finger pressure therapy specialized design in the isole
3. Handstitch by shoe artisan
4. High quality of raw material (All weather utility genuine leather * except some shoes). The leather has water repellent air permeability processing therefore it can shut water off from outside, it evaporates moisture from inside.
5. Good design
Shoes are important factor in our first impression when people see us. Although health promotion is the main purpose of our shoes, we don't compromise in the design. All the functions are integrated in simple good design. Our shoes work for you when you need to reduce fatigue in long time standing job, when you need to release physical stress in long time walking, when you need to relax in job interview. Please enjoy "beauty in integrated functionality" with our shoes.
6. Comfortable weight (hard center core that supports body weight)
Comfortable shoes should mean "less fatigue in more walking time". Have you ever thought why trekking shoes are hard and heavy? Because it is not our foot but shoe that walks. Good shoe is like a pendulum that reduces energy to walk. Good shoe has the core of weight to balance and support weight. Therefore when you hold our shoes you may feel it is a little bit heavy, but once you wear it and walk, you don't feel it is heavy. Because proper weight of our shoe reduces energy to walk by pulling our foot ahead without depending on foot. Except old generation people who lost muscle, actually a little bit heavy shoes are better for walking.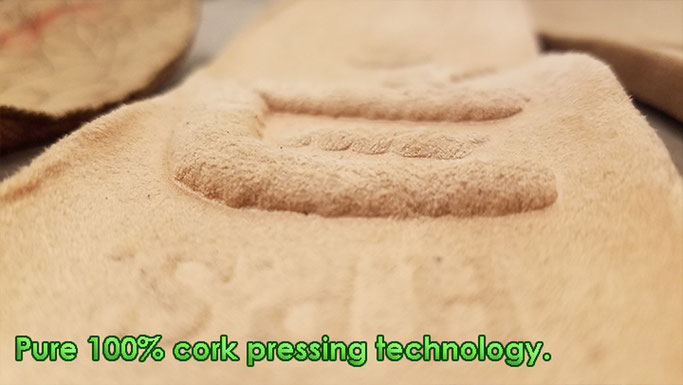 [1] Product Outline

1. Common product name : Comfort shoes
2. Brand name : H.P.S. (Health Promotion Shoes)
3. Product origin : Fukuoka Japan, Vietnam
4. Raw material : Cork, leather (cow, sheep, deer), urethane
5. Production method and process : Handstitch down
[2] Quantity and size

1. Product lineup
No. 10959
Color:Lemon, Light Blue, Pink, Black
Size : EE 21.5 - 25.5cm
Material : Front Cow, Back Sheep
FOB price : JPY 18,800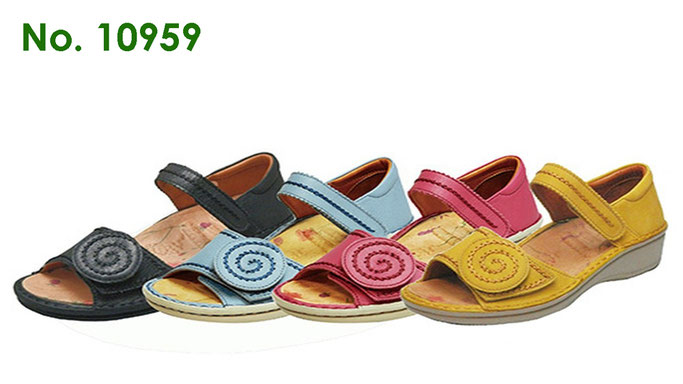 No. 10806
Color:Lemon, Pink, Light Blue, Black
Size : EE 21.5 - 25.5cm
Material : Front Cow, Back Sheep
FOB price : JPY 18,800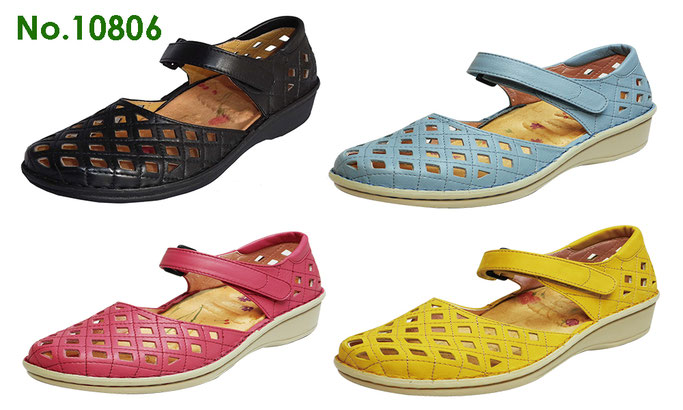 No. 10811
Color: Black, Brown
Size : EE 21.5 - 25.5cm
Material : Front Cow, Back Sheep
FOB price : JPY 18,800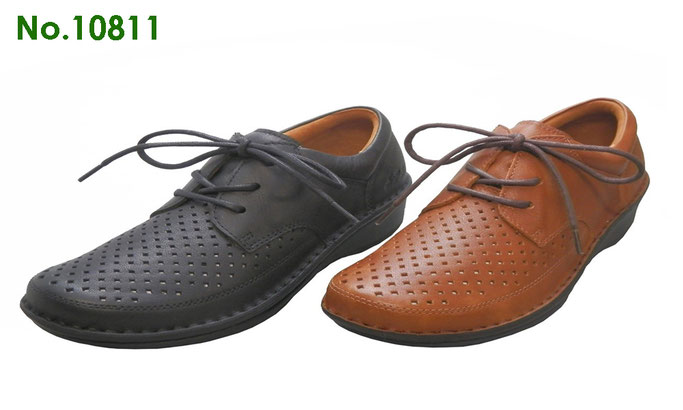 No. 10814
Color:Black, Brown
Size : EE 21.5 - 25.5cm
Material : Front Cow, Back Sheep
FOB price : JPY 18,800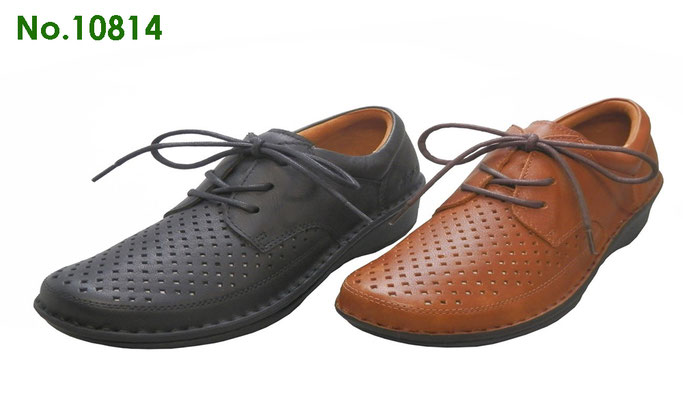 No. 10723
Color: Black, Chocolate
Size : EE 21.5 - 25.5cm
Material : Front Cow, Back Sheep
FOB price : JPY 23,800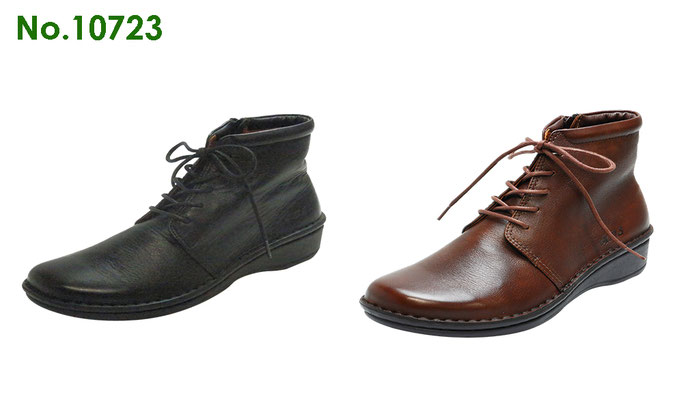 No. 10725
Color: Black, Chocolate
Size : EE 21.5 - 25.5cm
Material : Front Cow, Back Sheep
FOB price : JPY 23,800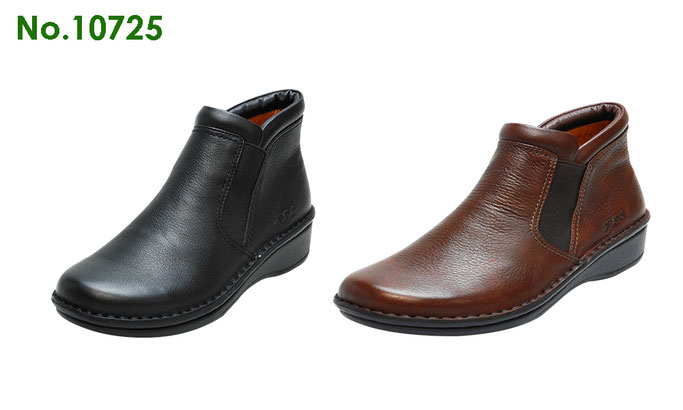 No. 78900
Color: Black, Dark Brown
Size : EE 22.0 - 25.0cm
Material : Front Deer, Back Pig
FOB price : JPY 26,800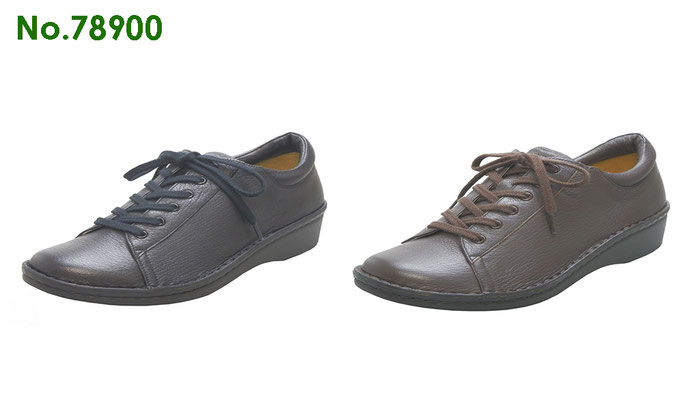 No. 78844
Color: Black, Light Brown
Size : EE 22.0 - 25.0cm
Material : Front Deer, Back Pig
FOB price : JPY 26,800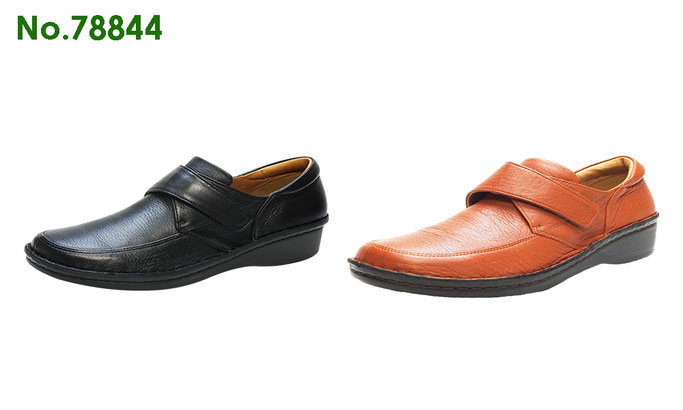 No. 78718
Color:Deer Black, Deer Dark Brown
Size : EE 22.5 - 25.0cm
Material : Front Deer, Back Pig
FOB price : JPY 28,800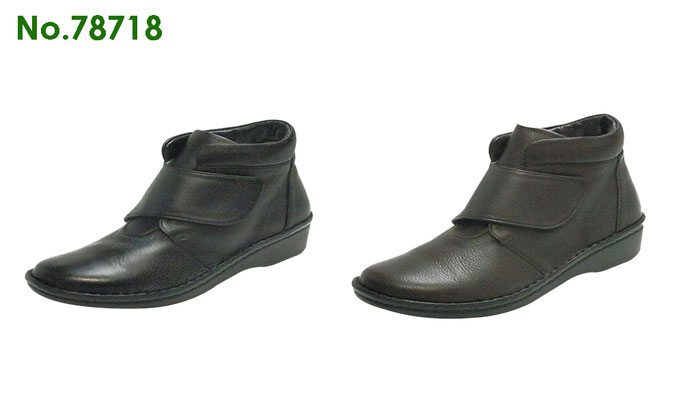 No. 78510
Color:Deer Light Brown, Deer Dark Brown
Size : EE 22.5 - 25.0cm
Material : Front Deer, Back Pig
FOB price : JPY 28,800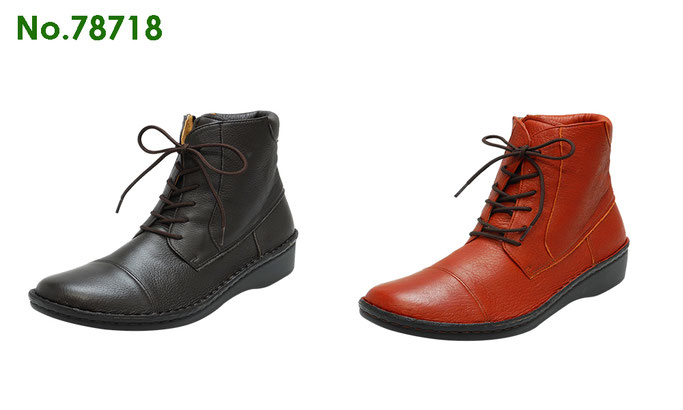 [3] Price, Payment terms, sample

1. FOB price : Shown above with product picture
Check RATES and DELIVERY DAYS (EMS by Japan Post)
* Please choose "Parcel, Weight, Fukuoka" and your country.
2. Payment terms : Cash in advance
3. Payment method : Paypal, T/T
4. MOQ 50 pairs/size (100 pairs/size on No. 78844, 78718, 78510)
5. Maximum supply volume per month/year :  Unlimited
6. Lead time : 3 months from placing order
7. HS-code : 6403 99 00
8. Availability of sample : Available in the same price with FOB price shown above (EMS freight is paid by buyer)
9. Warranty : Not available
[4] Certificate and document

1. Available certificate : Trademark is registered in Japan
2. Certificate of origin : Available
3. Product liability insurance : Maximum indemnity amount in valid period JPY 200 million (for person),   JPY 30,000/claim


[5] Sales and testimony in Japan

1. Type of customer in Japan
1) Gender : Women 95%, Men 5%
2) Age: 50-80 years old
3) Favor : Health conscious, fashionable customers, walking lovers
4) Income level : Middle to upper
2. Shops in Japan : Sold in 15 premium department stores all over Japan, 50 famous shops, website (Amazon, Rakuten and our own website)  
3. Sales record : 25,000 pairs/year in Japan
4. Reason to buy (by customer)
1) My friend recommended HPS shoes to me.
2) My friend wore and walked comfortably.
3) Pressure therapy during walking was good feeling and comfortable to me.
[6] Benefit and special features

1. Benefit for health
1) Less fatigue in longer walking
2) Less stuffy
3) Fits foot of hallux valgus well
4) Enhances blood flow with pressure therapy insole
5) Stable foot with proper weight
2. Why is it popular in Japan?
1) Uniqueness. No other similar shoes.
2) Less fatigue.
3) Feel good of finger pressure therapy insole.
4) Good design.
3. Special feature of material and production method
1) Genuine leather (made in Europe)
2) Handstitch (better feeling)
3) Urethane sole (biodegradable, high cushion property)
4. Competitiveness against similar, copy products
1) Theoretical positioning and shaping in the design of insole under supervision of the doctor of finger pressure therapy.
2) Natural cushion elasticity in the insole made of high quality cork.
3) Comfortable fitness with handstitch manufacturing.
5. Testimony to prove superiority of HPS shoes, by Dr. Kazuo Sasaki (Suzuka Medical University, Dept of acupuncture and moxibustion)
The core concept of HPS shoes is being healthy. Foot is called "the second heart". So we wanted to add a new value in shoes, we developed Japanese finger pressure therapy utilized insole.
Why do we get constipation? The main reason is weaker activity of our bowel. In modern society we are tend to eat softer foods came from western world. It reduces activity of intestine and bowel. Years ago, we used to eat more hard fibers and hard foods therefore our intestine and bowel worked hard to digest. This is a reason why we didn't suffer from constipation in the past.
HPS insole has special shape to stimulate intestine, bowel and stomach to make our organs work more, especially digestive system to reduce troubles come from constipation.

[7] Message from president

The mission of HPS is to deliver true healthy life to our customer through the shoes that enables us to enhance blood flow and keep beautiful skin.
Our concept and quality have been well understood and supported by our customer so far, now it is sold in 14 famous premium department stores all over Japan. Let's get healthier by enjoying walking with our shoes!

[8] FAQ

Q1. Isn't pressing painful?
A : It depends on the condition of your foot when you start wearing. Most customer get accustomed to the feeling within 2 weeks.
Q2. How can I wear it long?
A : If you wear it one shoes every day, it will be damaged soon. We recommend you to wear 3 pairs of shoes regularly. Please replace the rubber in the heel before being worn out to wear it longer.
---