Japanese traditional blood care supplement made of natural earthworm.
---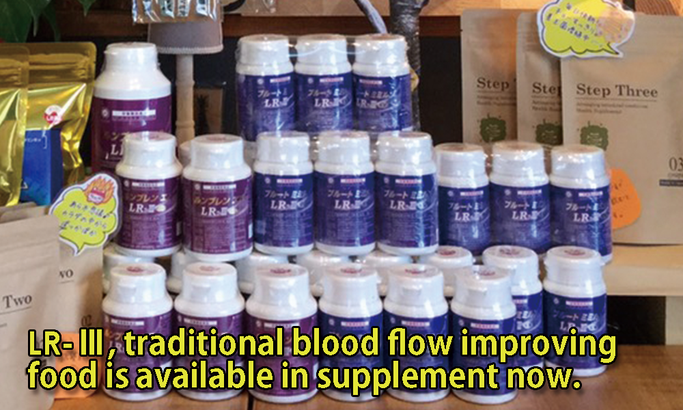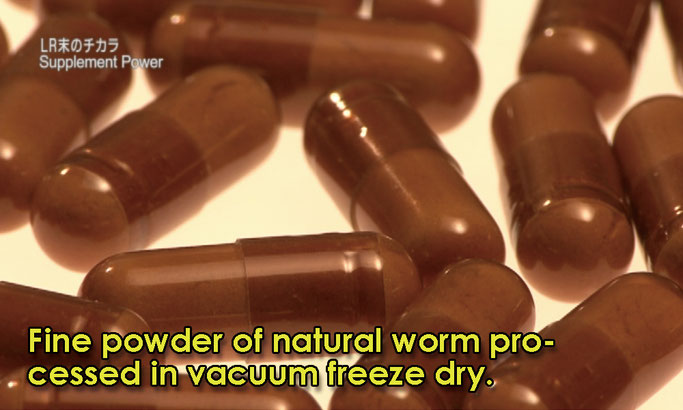 [Product Feature]
Adult disease has become our common concern in modern society. Most adult disease occur in the trouble of our blood vessel, especially in the blood clot. It is said that the total length of our blood vessel is 100,000km, it means blood and the vessel are key factor of our health. We hear the common saying "the older our blood vessel gets, the older we get". After we grow 20 years old our blood vessel starts getting old, and generates blood clot. It generates "traffic jam" in our blood vessel and becomes obstacle to keep our health. Our LR-Ⅲ is the only one supplement that dissolves blood clot safely. LR-Ⅲ supports you to get healthier with preventing root of adult disease that occur in our blood vessel.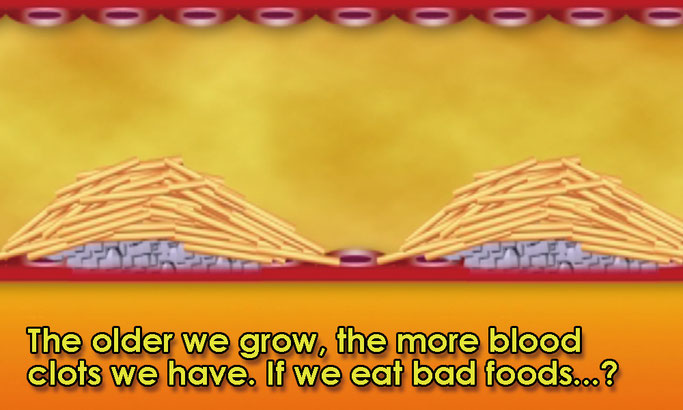 [Competitiveness of product]
When compared to similar products (worm, leech, earthworm), our product is superior in following points.
1. Patented method in washing process of ingredient
2. High safety in the extracts (usually extracts may cause bleeding)
3. Strictly controlled quality in GMP certified factory
4. Reliability earned in the long years sales
5. Production method that is protected by international patent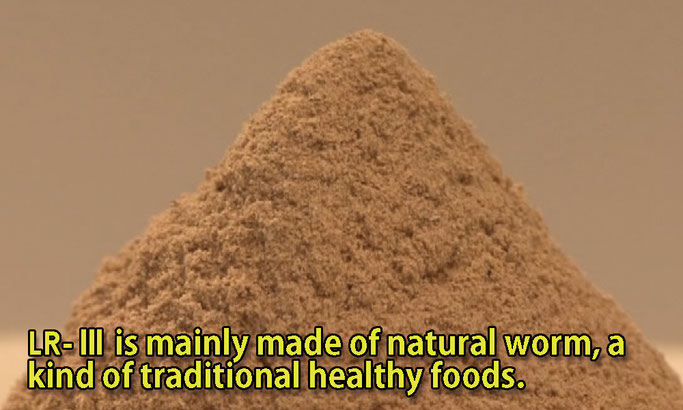 [1] Product Outlook
1. Common product name : Dried earthworm contained foods "LR powder Ⅲ"(Lumbricus Rubellus, a kind of supplement)

2. Brand name : Blut Mimirun LR Ⅲ EX(Lumbricus Rubellus), Lumbren Eco LR-Ⅲ

3. Product origin : Miyazaki, Japan

4. Raw material and ingredient :
[Blut Mimirun LR-Ⅲ EX]
LR powder 3, dextrin, essence powder of grape pericarp (contains resveratrol), rhodiola sachalinensis, essence powder of gingko leaf, essence of mulberry leaf, gaba contained rice embryo bud powder, edible yeast (contains zinc, copper, selenium), crystalline cellulose, glycerine fatty acid ester, calcium phosphate, vitamin B1, B2, B6, folic acid, vitamin B12 (1000 trituration), HPMC (HydroxyPropyl MethylCellulose) capsule
[Lumbren Eco LR-Ⅲ]
LR powder 3, lactose, dextrin, camellia seed essence, autumn turmeric powder, denshichi carrot powder, mulberry leaf powder, chrysanthemum flower powder, olive leaf essence, ganoderma fungus lucidum essence, crystalline cellulose, glycerine fatty acid ester, vitamin B1, B2, B6, folic acid, vitamin B12, vitamin D3, HPMC, Coloring agent (gardenia jasminoides)
●Raw material, ingredient can be replaced, added, reduced upon your request with following law of your country.

5. Production process and method
Drying → check moisture content → powderize → mixing → quality inspection → storage → final quality inspection → packing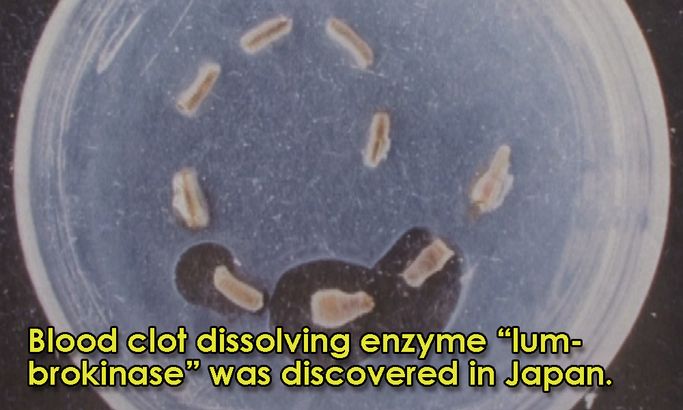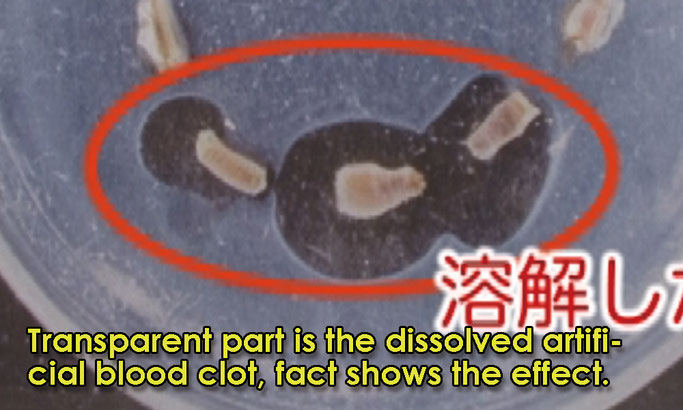 [2] Quantity and size
1. Product lineup
(1) Blut mimirun LR-Ⅲ EX : 310mg x 90 capsules/bottle (27.9g)
(2) Lumbren Eco LR-Ⅲ : 295mg x 180 capsules/bottle (53.1g)
2. Size including outer package
  (1) Blut mimirun LR-Ⅲ EX : H92mm, W (bottom) 55mm, W (lid) 42mm
  (2) Lumbren Eco LR-Ⅲ : H92mm, W(bottom) 48mm, W(lid) 42mm
3. Shelflife : 38 months after production
4. Temperature and storage : Both products can be kept in normal temperature. Please avoid direct sunlight and humidity, keep in dry cool place.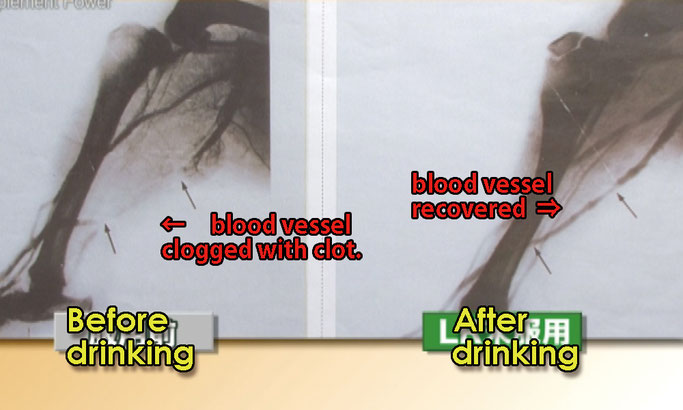 [3] Price, Payment terms, sample
1. FOB price : JPY 6,400/bottle
Check RATES and DELIVERY DAYS (EMS by Japan Post)
* Please choose "Parcel, Weight, Kumamoto" and your country.
2. Payment terms : Cash in advance
3. Payment method : PayPal, T/T
4. MOQ : 24 bottles (1 carton) = JPY 153,600/carton
5. Maximum supply volume : 480 bottles (20 cartons)
6. Lead time : 1-3 days after confirming payment
7. HS-code
8. Availability of free sample : 1 bottle/free of charge at once, from 2nd time JPY 4,500/buyer
(EMS freight must be paid by buyer)
[4] Certificate and document
1. Available certificate : ISO9001, GMP
2. Certificate of origin : available
3. Product liability insurance : available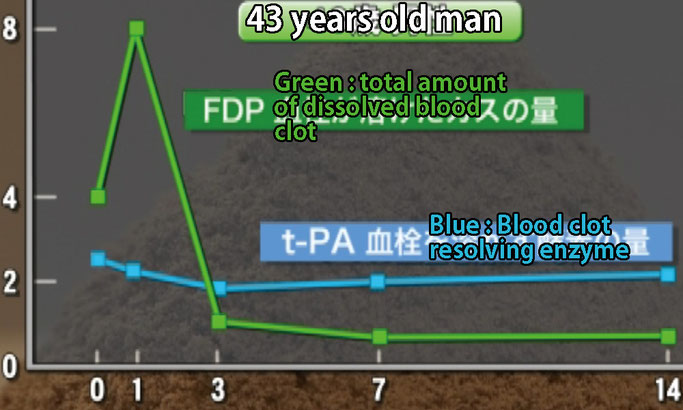 [5] Sales and testimony in Japan
1. Type of customer in Japan : men and women in 30, 40, 50, 60, 70 generation
2. Shops in Japan : Supplement shop, online shopping mall, beauty parlor, hair studio, hospital
3. Sales record : 20 years stable good sales
4. Testimony of customer
(Doctor in a clinic, Tokyo)
I have looked for an item for my patients to recover the health sooner after the operation. LR-Ⅲ was exactly what I wanted because the performance was beyond my expectation. Not only recovering energy, but also for keeping skin beautiful, LR-3 seems to be effective.
                                                                 
(Man, 40's, H 177cm, W 99kg)
It's 1 month since I started LR-Ⅲ. The quick change was the fact that I could wake up earlier, smoother and quick to take action. Before drinking I had migraine headache in the left part in my head, but I don't feel the pain now. Personally I feel I can concentrate more, gets more energetic in the work and daily life. 

(Woman, 30's)
I have been unhealthy since I was born. Going to hospital has been a part of my life for a long time. The other day a doctor told me "Unfortunately you won't live long due to your disease. If the same symptom occur again, probably you will have to cut your leg, sorry to say", I was shocked very much. I got desperate and one of my friends introduced LR-Ⅲ to me, I tried it. My urine smelled of medicine and the amount was much more than usual. Now I live normal life without worrying my health and future, of course I don't take any medicine and injection. Now I can't believe I went to hospital so often in my young days. 

(Dr of pharmaceutical, man, 60's)
In the middle of my 50's, my kidney function has got lower and I had to take dialysis treatment. Throught the treatment the anemia was treated however my blood pressure was still high. In a meeting I happened to know LR-Ⅲ and I tried right away because I knew earthworm powder was effective ingredient to resolve blood clot in the oriental medical study. The result was obvious, my blood pressure went down smoothly, soon got stable. To my surprise, although I am a pharmacist, LR-Ⅲ doesn't have any side effect while it has such a great effect. I'm not young any more but I want to live healthy life, thank you LR-3.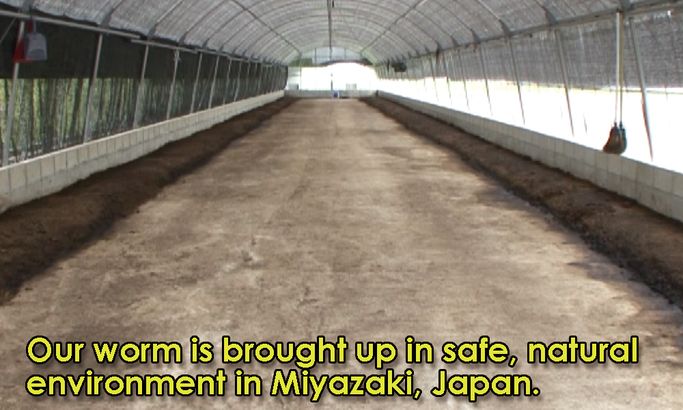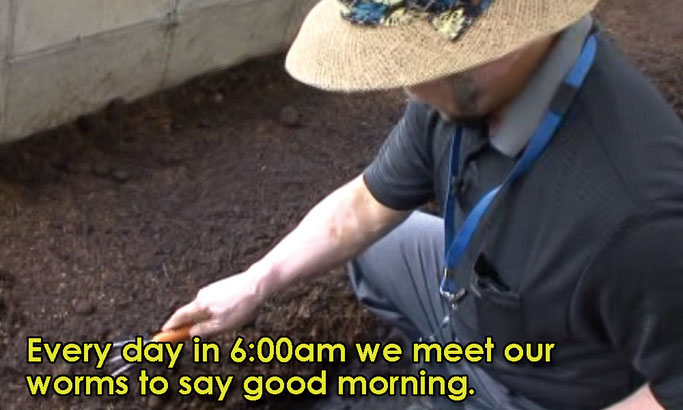 [6] Benefit for health, how to use
1. Benefit for health
LR-3 makes blood vessel clean and improves blood flow with resolving blood clot. It means your body gets healthier and your skin can get smoother.
2. How to use
- Blut Mimirun LR-Ⅲ EX
3-4 capsules/day with water, or warm water
- Lumbren Eco LR-Ⅲ
6 capsules/day with water, or warm water
3. Precaution
PLEASE DO NOT DRINK with Ticlopidine hydrochloride. (Because ticlopidine hydrochloride has effect to decrease the adhesive power of blood platelet. Therefore drinking with LR-Ⅲ may cause misunderstanding of the real effect.)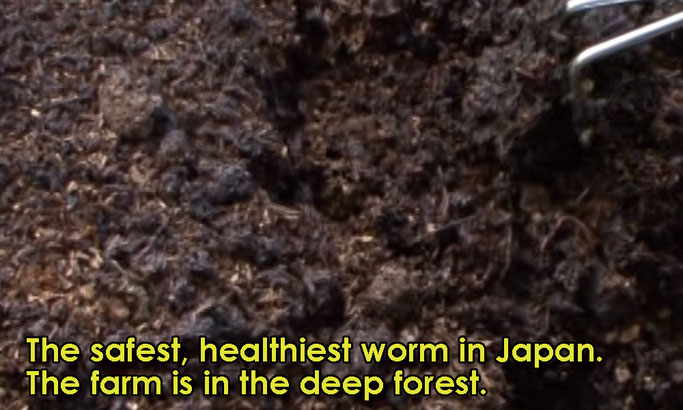 [7] Message from president
Since we developed our product, our aim is 1) healthy life without depending on medicine, 2) produce real good product with clear evidence. Now we live in aging society, more and more people get health conscious and the market demand is changing from the treatment to the prevention. Existing medical approach may face difficulty and shows the limit to cope with modern health problems such as life cycle disease, therefore we need alternative, or complemental approach.
Our changeless aim is to support healthy life with producing good product that improves QOL (Ouqlity of Life). All of our products, including all the ingredient are traceable, made in Japan, keep and produce in the best quality. Good product with accurate knowledge and precise information is what you get from us.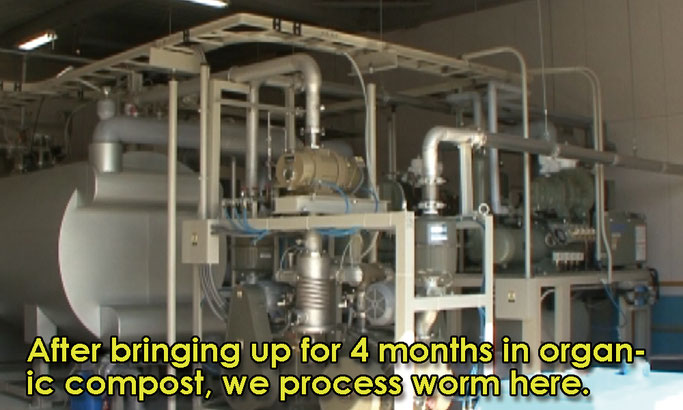 [8] FAQ
Q1 : Doctor diagnosed my illness as diabetes. Should I take LR-Ⅲ?
A : There are many customers who decreased high blood pressure after taking LR-Ⅲ. Since it's not the medicine so we have to be careful to conclude, however the effective ingredient may have worked properly in blood flow. However if you are in type-1 (congenital) diabetes, unfortunately LR-Ⅲ won't work. We have seem many cases that LR-Ⅲ worked well in arteriosclerosis and thrombosis, although it's the case of each individual customer.

Q2 : Doctor diagnosed my illness as hyperlipidemia, should I take LR-Ⅲ?
A : Too much fat in the blood may cause the arteriosclerosis. Especially when the amount of LDL (Low dinsity lipoprotein) cholesterol is too much, it may cause arteriosclerosis faster. It cause the risk of high blood pressure, heart infarction and brain infarction. We have many customers who got well from these condition.

Q3 : If I keep drinking LR-Ⅲ, do I have to worry the side effect?
A : LR-Ⅲ is not the medicine but the food supplement so you don't have to worry the side effect. In case you drink too much, is will be digested in urine. However, we strongly suggest you to NOT TO DRINK with platelet aggregation inhibitor.
---