Pure flavor of yuzu adds a new taste to your favorite menu.
---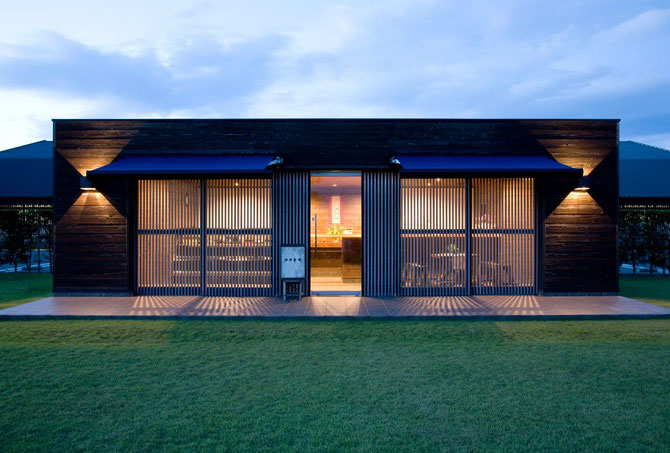 1. Product feature
Officially served in the first class in JAL, Japan Airlines, the premium yuzu juice of Mifuku-an can add authentic flavor in your dish. All juice is squeezed from misho yuzu grown in untouched nature, grew from the seed without being grafted. No agrochemical, no pesticide, no fertilizer at all in whole harvest and production. Rich nature of Fuji town in Saga nurtured our original yuzu juice.

2. Competitiveness of product
1. Completely traceable from cultivation to final packaging process.
2. Advanced production line just nearby product origin.
3. Highly fresh ingredients are processed in the latest blending technology.
4. Multiple usage with dressing, cooking oil, liquor, soy sauce, meat, fish, vegetable
[1] Product Outline
1. Common product name : Yuzu juice
2. Brand name : Mifuku-an yuzu juice 100g stp
3. Product origin : Saga, Japan
4. Raw material and ingredient : 100% pure misho yuzu juice
5. Production process and method : harvest, wash, squeeze, bottling, freeze, defrost, filling, packaging
[2] Quantity and size
1. Product lineup : 100g (90 x 140 x 27mm) *with bag 106g
2. Size and weight of package (20 x 100g) :
- 270 x 220 x 95mm, 2.325kg/carton
- 270 x 220 x 190mm, 4610g/2 cartons
3. Shelflife : 1 years in frozen, 90 days in refrigerator after defrosting
4. Temperature and storage : below -2 degree
[3] Price, Payment terms, sample

1. FCA price *Ex-work : JPY 17,400/2 cartons (40 packs x 100g)
Check RATES and DELIVERY DAYS (EMS by Japan Post)
* Please choose "Parcel, Weight, Saga" and your country.
2. Payment terms : Cash in advance
3. Payment method : Paypal, T/T
4. MOQ : 2 cartons (40 x 100g)
5. Maximum supply volume : 100 cartons/year
6. Lead time : Shipping in 3 days after confirming payment
7. HS-code : 2009.31.212
8. Availability of free sample : 1 x 100g available with FCA price in Fedex
(Fedex freight must paid by buyer)
[4] Certificate and document

1. Certificate of origin : available
2. Product liability insurance : available (Japan only)
3. Non-agrochemical residue certificate : available
4. Bacteria test report : available
[5] Sales and testimony in Japan

1. Type of customer in Japan : professional chef, women who love cooking
2. Shops in Japan : luxury restaurant, airlines, Nobu Tokyo
[6] How to use

1. How to use
Fresh sour taste of pure yuzu juice matches your favorite dishes and liquors. No heat has been added in the whole production line.
2. Recipe
1) with liquor, cocktail, soda
2) with salad
3) with meat, BBQ
4) with fish
[7. Message from President]

Whole traceability is based on "face to face" communication in 50 years history of yuzu goshou maker. With professional experience, advanced production line and the best teamwork with excellent chef, we offer the best quality yuzu juice for you.
---