Developed with a famous doctor, utilized "light high pressure" in the O2 capsule.
---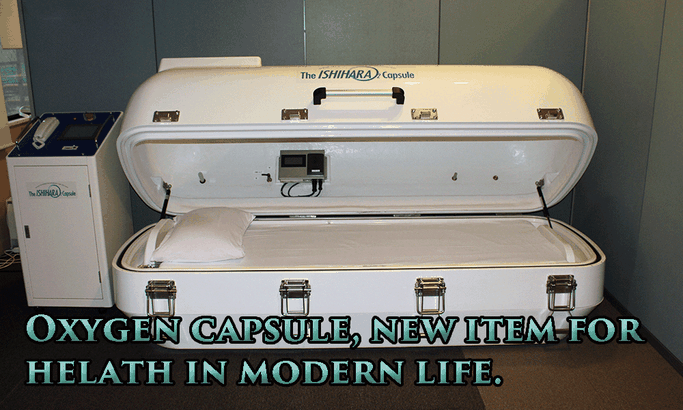 1. Product feature

Ishihara O2 capsule is a "light high atmospheric pressure oxygen capsule" that enables you to relax in a space in the pressure of 1.25 atmospheres and 36-40% oxygen concentration.

-    WHY atmospheric pressure is 1.25?
To take high concentration oxygen in a space, degree of atmospheric pressure is important. To take oxygen efficiently, you need to increase pressure to make oxygen penetrate in your blood. However, if the atmospheric pressure and oxygen concentration are too high, it is dangerous because too much oxygen penetrates in the blood. Therefore we need to be careful when we take oxygen in our blood. This is the reason why Ishihara O2 capsule sets 1.25 atmospheric pressure for your daily safety use.

-    WHY oxygen concentration is 36-40%?
From the scientific viewpoint, more than 36% concentration is necessary to make oxygen useful in oxygen capsule. This ratio is based on scientific research of Dr. Ishihara of Kyoto university. According to the latest study, the maximum permissible range of oxygen concentration is 40%. In short, to improve our health, oxygen capsule of 36-40% concentration can be considered to be safe and effective for our body. Oxygen concentrator controls the concentration. If the concentration exceeds 40%, active oxygen may increase and it can be harmful to our body. Therefore, just being high doesn't make any sense in oxygen capsule.
2. Competitiveness of product

1). Hard shell & full open capsule
When you use oxygen capsule, you need to control atmospheric pressure and oxygen concentration properly. Ishihara oxygen capsule is made of high durable FRP, developed in Japan. Ishihara O2 capsule is comfortable and easily controllable because of the full open shape. You can easily go in and come out of it. From aged people to professional athlete, everyone can use it comfortably.

2). Oxygen concentrator in standard equipment
You need oxygen concentrator in oxygen capsule. Ishihara O2 capsule equips oxygen concentrator in the controller to adjust suitable concentration level.

3). High performance controller
Ishihara O2 capsule has automatic control function in atmospheric pressure and oxygen concentration precisely. The automatic controller can adjust pressure level in 0.01 degree of pressure. The duration of rise and fall of pressure level can also be controlled automatically.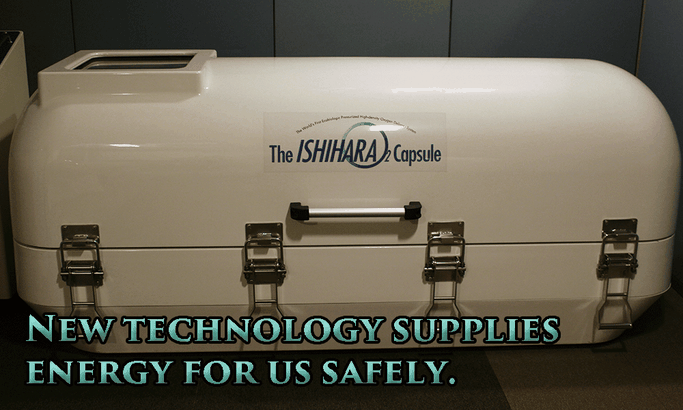 [1] Product Outline

1. Common product name : Oxygen capsule
2. Brand name : ISHIHARA O2 Capsule
3. Product origin : Japan
4. Raw material : FRP, steel, glass
[2] Quantity and size

1. Measurement
- Capsule part : Length : 2,430mm, Width : 880mm, Height : 950mm, Weight : 250kg
- Controller part : Width : 480mm, Depth : 535mm, Height : 1,150mm, Weight : 90kg
2. Product lifespan
- Capsule part : 20 years
- Controller part : 8,000 hours (*)
* Oxygen concentrator in the controller should be replaced after running 8,000 hours.
* If you want additional concentrator in your first order, it is also available (Please ask price)
3. Voltage
- AC 100V, 50/60Hz
* Pressure boosting is available upon your request.
4. Assembly of component
- We assemble main parts in Japan, and we send our technician for final assembly process in your country.
5. Additional equipment for operation
- Please prepare for power conditioner.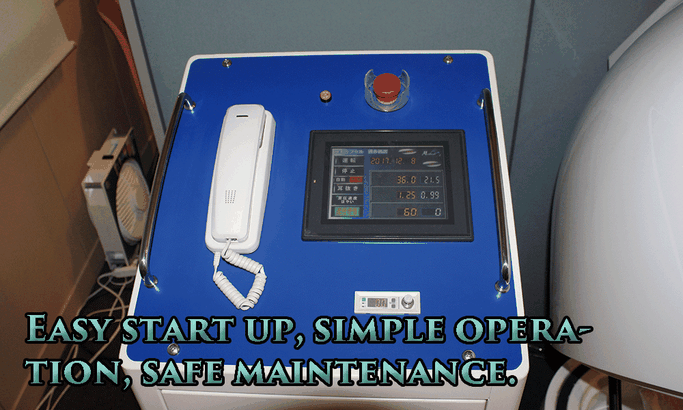 [3] Price, Payment terms, sample

1. FOB price : JPY 6.48 million/one total component
2. Payment terms : Cash in advance
3. Payment method : T/T
4. MOQ : 1 component
5. Maximum supply volume : 4 components/month, 48 components/year
6. Lead time : Shipment in 1 month after confirming payment
7. HS-code : 9019.20
8. Availability of free sample : Please visit Kumamoto to try machine.
9. Maintenance :
- Filter needs to be replaced regularly. The control panel shows the timing of replacement with sign in the screen of control panel.
10. Warranty : 1 year after purchase
* We send technician to your country, and conduct technical instruction.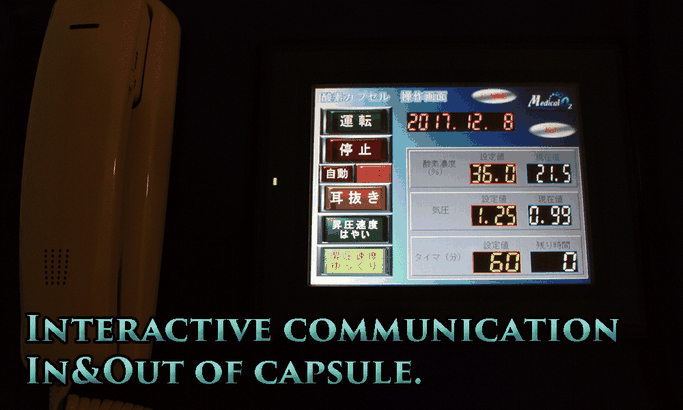 [4] Certificate and document

1. Patent and trademark
- Patent in Japan (No. 5076067)
- Trademark : Registration number 5804129
2. Certificate of origin : available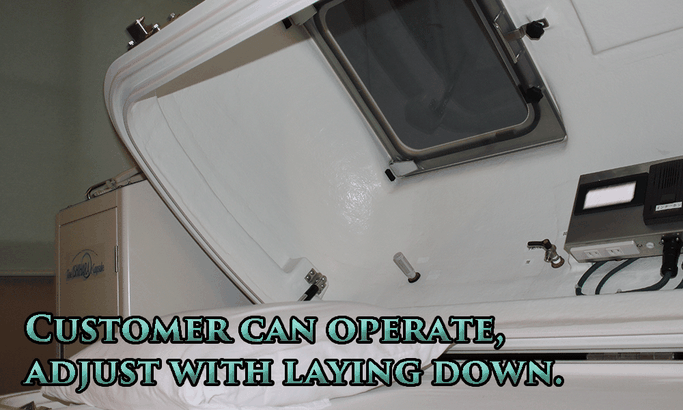 [5]Sales and testimony in Japan

1. Type of customer in Japan
Athlete, tourists, people who are lack of oxygen, patients of life style related disease
2. Shops in Japan
Osteopathic clinic, moxibustion clinic, relaxation salon, hotel, fitness gym, hot spring
3. Sales record
200 components so far
4. Testimony of customer

1) Mr. Yuji Fukushima (Bicycle racer)
I won championship in the masters race in 2011 when I was 54 years old, and I won in 2013, 2015 as well. I started triathlon and bicycle race in my 40's. I won championship in 50km race in Okinawa civic bicycle race (over 50 class). However, I got injured and broke my bone, it was when I started using oxygen capsule.
I am running my company, therefore I like to think and work reasonably. Now I make it my rule to take oxygen capsule time after I took exercise. The cost I had spent for health supplement is now spent in oxygen capsule because it is worth investing for my health.

2) Mr. Shintaro Kobayashi (Professional basketball player)
We play 60 matches in a year. We keep playing basketball every weekend for 8 months. We run and stop very fast, run 6km in total just in 40 minutes game. I am the captain of Japanese professional basketball team Kumamoto Volters. I make it my rule to take oxygen capsule relaxation for my health and quick recovery. I had used other oxygen capsule for 9 years, however I chose Ishihara O2 capsule in last 3 years because it works more for me. I can improve my concentration more in Ishihara O2 capsule, the result of my performance also proves it. Furthermore, Ishihara O2 capsule enables me to have sound sleep, reduce my fatigue after the match.

3) Ms. Keiko Tsugawa (Restaurant owner)
My testimony on Ishihara O2 capsule? "I am fine, this is the major difference." I have been very fast to get tired, especially I couldn't wake up well for years. However after I started using Ishihara O2 capsule 40 times in a year, now I can wake up quick and comfortable.
I am running a restaurant, I work on 20:00pm to 0:00am. That was the main reason I was tired. After I knew Ishihara O2 capsule, I lost weight and my skin got smoother.

4) Mr. Naritoshi Takamura (Professional basketball player)
I saw Ishihara O2 capsule in my team for the first time. Since I am professional athlete, I have to make my daily life athletic. Ishihara O2 capsule is useful for me to take care of my health. In my personal opinion, it reduces fatigue in my muscle faster. I am the oldest player in my team but I still play well. Because I take it regularly every week.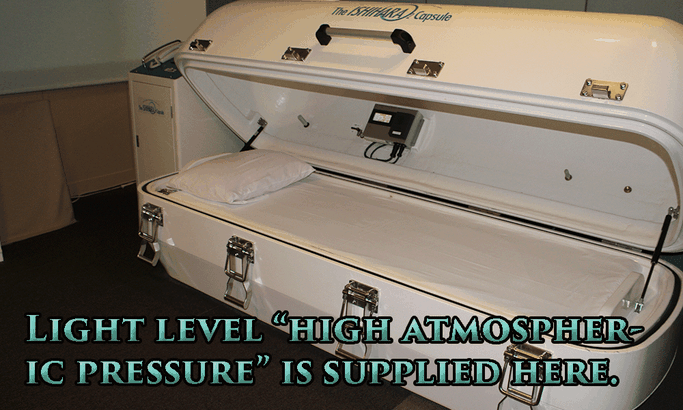 [6] Benefit and how to use

1. Benefit for health
Comfortableness : Easy to go in and out, wide space, easy ventilation, easy to clean up, maintenance free. You can use Ishihara O2 capsule with casual wearing. Interphone is equipped in it so customer can communicate with staff from inside of capsule. Customer can adjust pressure level by using control panel equipped inside capsule. All function is designed in user friendly concept.

Safety : Too high oxygen concentration is harmful for human body. In Ishihara O2 capsule, we figured out the best mix between concentration and pressure of oxygen with considering effect on reducing physical and mental stress. Ishihara O2 capsule is developed with the usability for staffs who don't have knowledge of medical study. In case of earthquake, customer can open door from inside and go out of capsule alone.

Easy operation : Ishihara O2 capsule is designed for you to operate easy and simply. Large touch panel type screen shows information clearly. Staff and customer can learn how to operate quickly

2. Precaution
1. We prohibit usage of Ishihara O2 capsule for pregnant woman, baby, person who can't relieve ear pressure, person who has low blood sugar content, drunken person, person who don't follow instruction of staff.
2. If customer has claustrophobia, please let him make sure of inside of capsule before using.
3. If you have exceptional customer, please ask doctor about his health condition.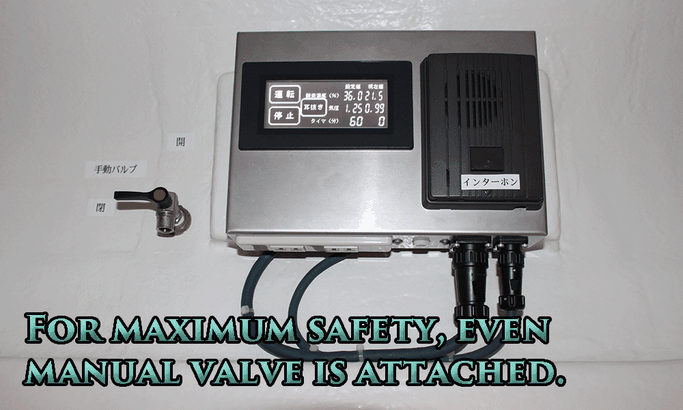 [7] FAQ

Q1. What is oxygen capsule?
A : The main purpose is revitalizing by the effect of oxygen. It was called "Beckham capsule" years ago as you may know. Now it is used widely in beauty, health, relaxation service.

Q2. What is the difference between oxygen bar and oxygen capsule?
A : In oxygen bar you inhale oxygen from your nose. It is cheap but it can't carry oxygen all over your body. Ishihara O2 capsule has 2 effects with light high atmospheric pressure and high oxygen concentration. It can supply soluble oxygen all over your body.

Q3. How fast can I feel effect? How often should I use?
A : Reducing fatigue, refreshing your mind, easing stiff shoulders… you will feel these problems were solved to some extent once you used it. We suggest 2 times/week for normal customer.

Q4. How long does the effect last after taking it?
A : If your body is filled with oxygen, the effect lasts for 3 days. If you want to recover health condition, we suggest you to use it 2 times/week.

Q5. How many minutes should I spend?
A : On the average 45 minutes. Because normal body size man can fill his body with oxygen in 45 minutes. If woman uses it, 30 minutes will be enough. If a man who has big body, we suggest 60 minutes. If you use it for the first time, we suggest 60 minutes.

Q6. Is there any side effect?
A : There is no side effect in Ishihara O2 capsule. It doesn't increase active oxygen as well. If you like to use it longer, you can use as long hours as you like.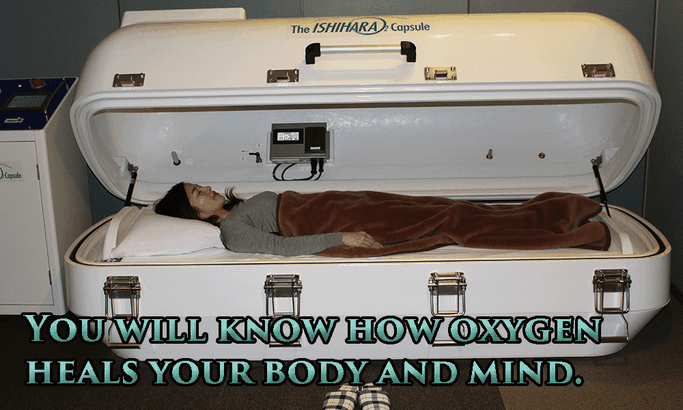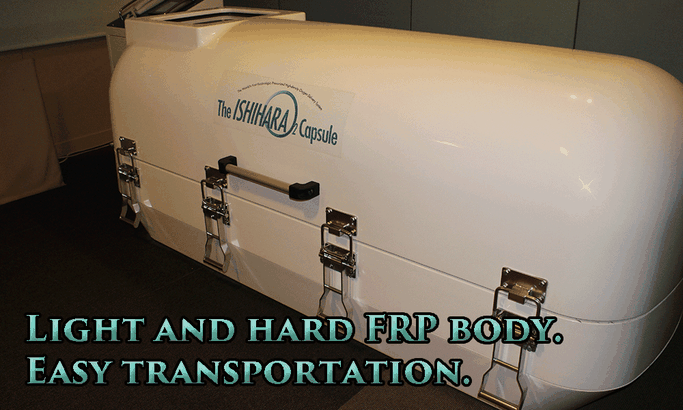 ---