Masterpiece of upcycled product. Cool, fashionable and stylish.
---
1. Product feature

New bag made of totally new concept "utilizing recycled parts of cars" is available now with artisan technique of Japan! After your car finished the first life as "a car", it is revived as "a bag" in its 2nd life. If you want to keep good memory of your car, please order us to create new bag from your car, or you can choose bags from the choice of your favorite cars. Used safety belt and air-bag are recycled in raw material to become new item. Tough, luxurious looking, safe and unique fashion item only for you!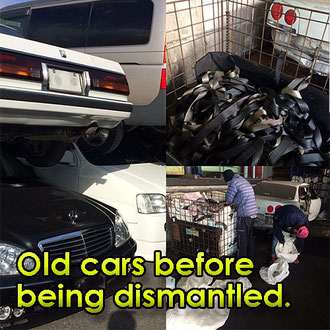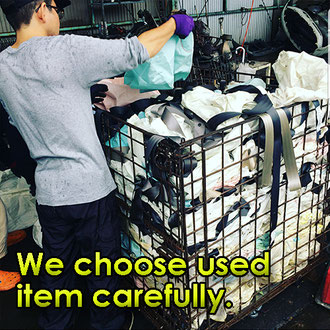 2. Competitiveness of product

1. Artisan technique in every detail in sewing, stitch, cutting, selecting material.
2. In Japan only us "Diaspora" could build tight linkage with suppliers of used car parts. No other manufacturer can make it with the same quality, same price.
3. Business bag, hand bag, body bag, back pack, any type of bag is available upon request of customer.
4. Our workers are physically, mentally, handicapped staffs, but we can provide better products than normal workers make. We are proud of our customer and our staffs.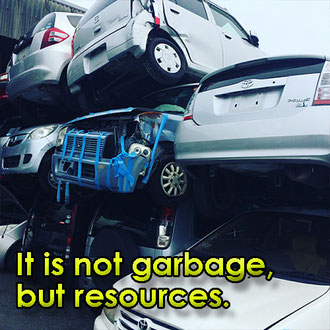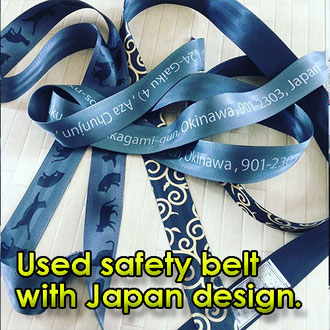 [1] Product Outline

1. Common product name : Hand bag made of recycled car parts
2. Brand name : Diaspora bag
3. Product origin : Fukuoka, Japan
4. Raw material : Polyester, leather, cotton
5. Production method and process : Collect used parts, wash, separate in size, cut, sort, sew, arrange, wrap by paper, put in carton, shipment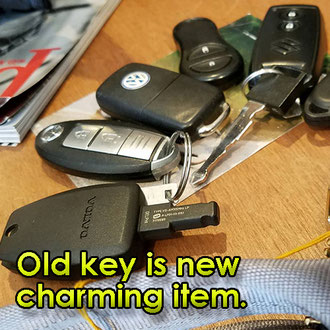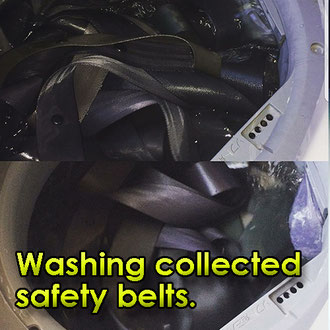 [2] Quantity and size

1. Product lineup
- Business bag : 295mm x 395mm x 120mm, 900-950g
- Body bag : 200mm x 300mm x 8mm, 650g
2. Available color and size : Black, white, grey, brown (some colors may not be available in safety belt and air-bag), please tell us your specific order in color, size, model
3. Raw material of each product : Polyester 90%, leather and cotton 10%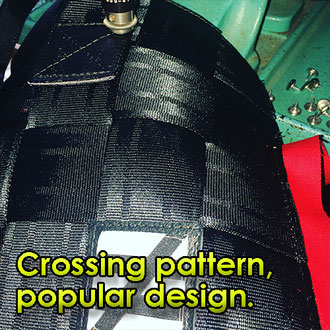 [3] Price, Payment terms, sample

1. FOB price
- Business bag : JPY 16,800/pcs
- Body bag : JPY 12,800/pcs (with, or without joint parts)
* EMS must be paid by buyer.
* Import duty is not included.
Check RATES and DELIVERY DAYS (EMS by Japan Post)
* Please choose "Parcel, Weight, Fukuoka" and your country.
2. Payment terms : Cash in advance
3. Payment method : Paypal, T/T
4. MOQ : 1 bag
5. Maximum supply volume
- Business bag : 20/month
- Body bag : 20/month
- Other bag : 10-15/month
6. Lead time : Shipment 10 days after confirming payment
7. HS-code : 4202.11
8. Availability of free sample : 1 available in JPY 10,000
(EMS freight must paid by buyer)
9. Warranty : No warranty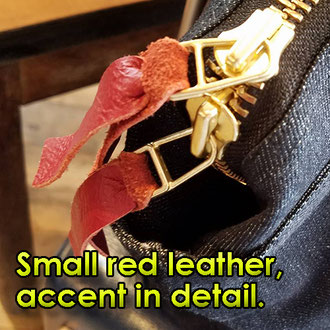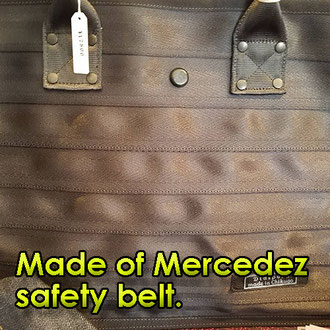 [4] Certificate and document

1. Certificate of origin : available
2. Product liability insurance : not available


[5] Sales and testimony in Japan

1. Type of customer in Japan : Car lover, eco-friendly customer, customers who want to have unique bag that nobody has
2. Shops in Japan : sold in select shop, specialty shop in Fukuoka city
3. Testimony of customer
1) Super tough and safe, I love it in my travel.
2) I can't believe it is made of used parts because it looks so new and luxurious.
3) Made of safety belt and air-bag, but usability is high, I love to use it in my business.
4) It's a little bit heavier than normal bag but design is nice, my friends gaze it and ask me bag, I enjoy the moment when they get interested in my bag.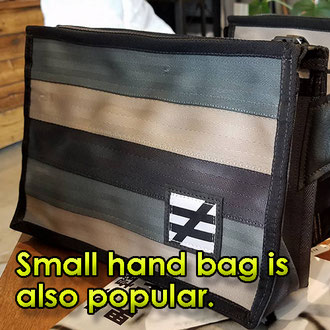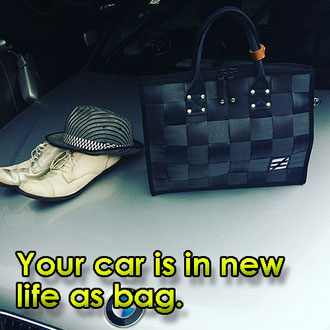 [6] Message from president
We proudly present our brand "Diaspora" bag that is completely made of used car parts. If we didn't create it, these materials would have disposed as garbage, but we could find a way to make use of it in new life. Our challenge has started with this thought "is there any new, creative job opportunity for handicapped people, that nobody has tried so far?". After countless trials and errors, finally we have reached our own creative works in team.
We can offer Japanese popular models as well as customized design. If you are looking for a new item, if you love your old car so much, if you are looking for special gift for someone, please try our bag, it will surely be something special for you, your family, your boyfriend and girlfriend.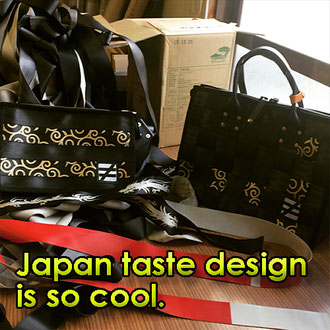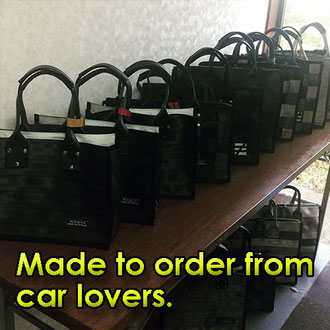 ---