The premium class of Japanese green tea produced in Yame, Fukuoka.
---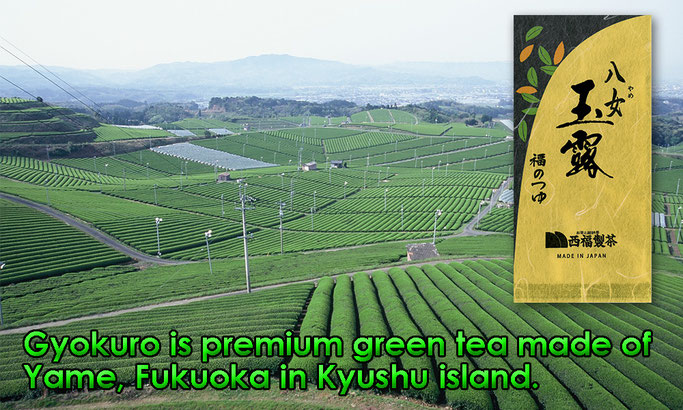 1. Product feature

Yame Gyokuro is the best tea in Japan. Gyokuro is considered to be the highest grade of all green tea. Unlike ordinary sencha, Gyokuro is carefully made with a special cultivation method to create excellent taste, "UMAMI" like tasty soup taste, and noble scent.
Production volume of green tea in Japan is about 80,000 tons per year, and Gyokuro is only about 250 tons (3%), which is very rare and valuable. Yame area in Fukuoka prefecture is renowned for its production place that is continuously awarded the best in the Gyokuro section of the annual Japanese tea competition in recent years.
We are honoured to propose various ways of drinking Gyokuro tea, such as producing cold water extraction or enjoying with the special tea pots and cups, so that many people can savor Yame Gyokuro which has high quality and high scarcity. We also introduce innovative ways of enjoying "Yame gyokuro" not only for drinking but also for various product forms such as adding for cooking and confectioneries.

2. Competitiveness of product
1. Tradition of Gyokuro : We introduce the traditional way of tasting the essence of "Yame gyokuro."
2. Water extracting Gyokuoku:  Amazingly suits to Western cuisine in wine glasses.
3. Product diversity: Various ways to meet the customers needs such as leaf, tea bags and powder.
4. Special Usage: Menu suggestions at any type of restaurants and café (Italian, French, Chinese, etc.).
5. Tea plant of Yame-gyokuro: We will propose original teaware, etc. adapted to Yame Gyokuro.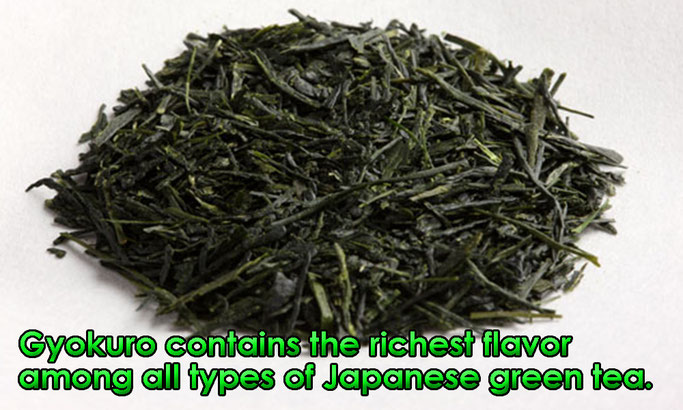 [1] Product Outline
1. Common product name : Yame Gyokuro green tea
2. Brand name : Nishifuku Seicha Yame Gyokuro Fuku-no-tsuyu
3. Product origin : Fukuoka, JAPAN
4. Raw material and ingredient : Green tea leaves
5. Production process and method : Picking fresh leaves → humidification → steaming → cooling → rubbing → drying → shaping · sorting → burning → cooling → coalescing → packaging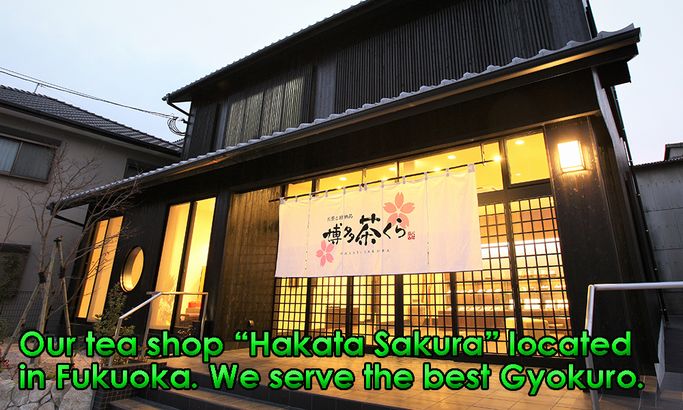 [2] Quantity and size

1. Product lineup : Yame Gyokuro bag  110×230×20 (W×H×D mm) 100g
2. Size and weight of package : 440×245×145(W×D×H mm) 3.6kg for 1 box (36 bags)
3. Shelflife : 1 year after production
4. Temperature and storage : Please store in room temperature, avoid direct sunlight and humidity.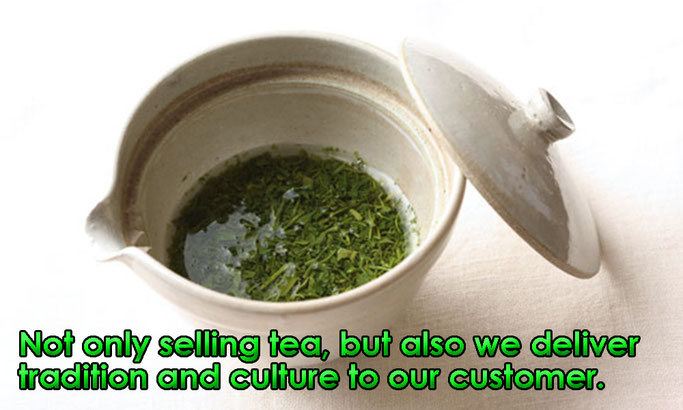 [3] Price, Payment terms, sample
1. FOB price : JPY 54,000/2 boxes, 72 bags) at the port of HAKATA
* JPY 55,000 at the port of OSAKA or TOKYO
Check RATES and DELIVERY DAYS (EMS by Japan Post)
* Please choose "Parcel, Weight, Fukuoka" and your country.
2. Payment terms : Cash in advance
3. Payment method : PayPal, T/T
4. MOQ : 2 boxes (72 bags)
5. Maximum supply volume : 1,000 boxes/year
6. Lead time : Shipping in 3 days after confirming payment (1 week by air, 3 weeks by sea to Southeast Asia)
7. HS-code : 0902.10.10.000
8. Availability of free sample : Up to 10 x 10g bags
(EMS freight must paid by buyer)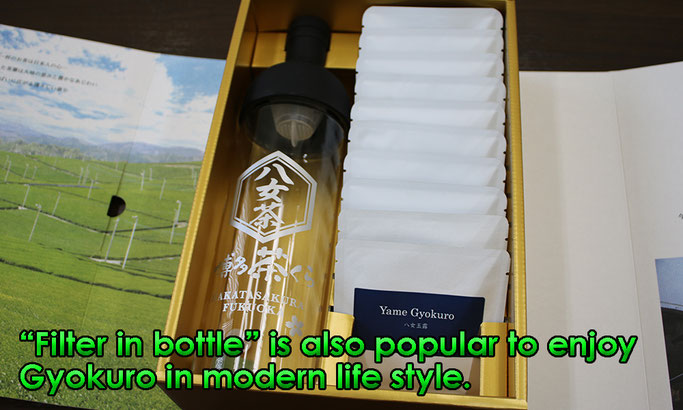 [4] Certificate and document

1. Available certificate : HACCP
2. Available test report : Bacteria, agrochemical, heavy metal
3. Certificate of origin : Available
4. Product liability insurance : Available in Japan (Overseas, upon request)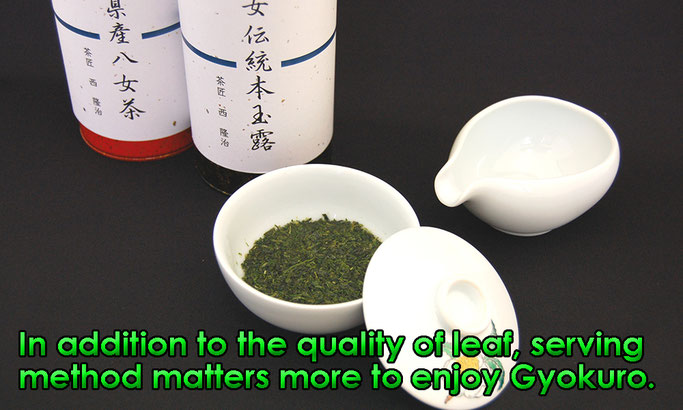 [5]Sales and testimony in Japan
1. Type of customer in Japan : Premium tea lovers
2. Shops in Japan : AEON, MITSUKOSHI, some restaurants (We export to Hong Kong, Macao, Malaysia, USA
3. Sales record : JPY 13 million sales in overseas
4. Testimony of customer : Tasty tea with full of "UMAMI", completely different from other types of green tea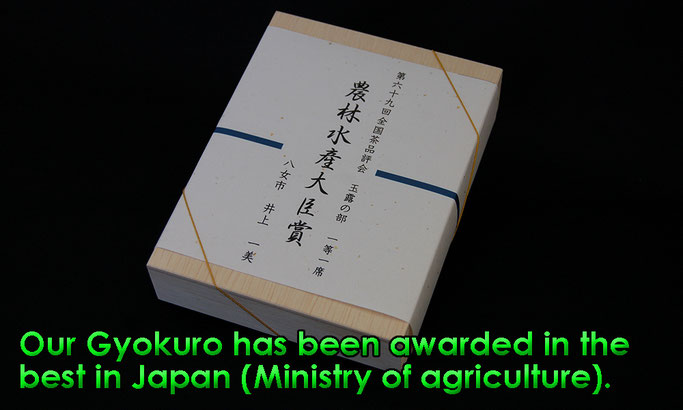 [6] Benefit for health, how to use
1. How to cook, prepare : To savor the genuine flavor of Gyokuro, the rare and high quality green tea leaves, taste it in low temperature. it is important to use cooled off water after boiling first.
2. Recipe : Best appreciated as gift for various kinds of parties and ceremonies. It can be used as ingredients for processed food and cooking.
3. Precaution : Avoid high temperature and humidity, please use as soon as possible after opening bag.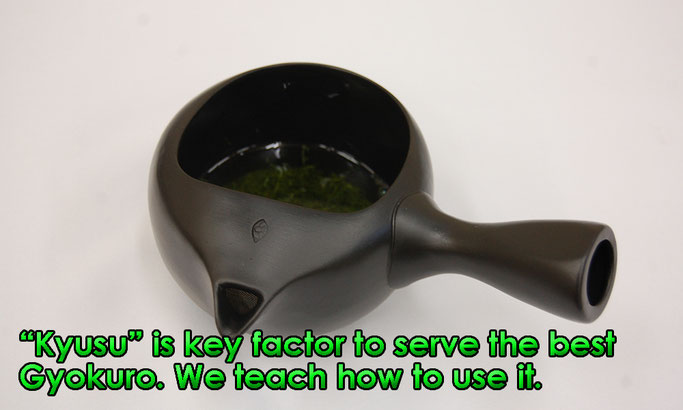 [7] Message from president

We are happy to provide a wide range of goods with high quality green tea leaves to meet your needs.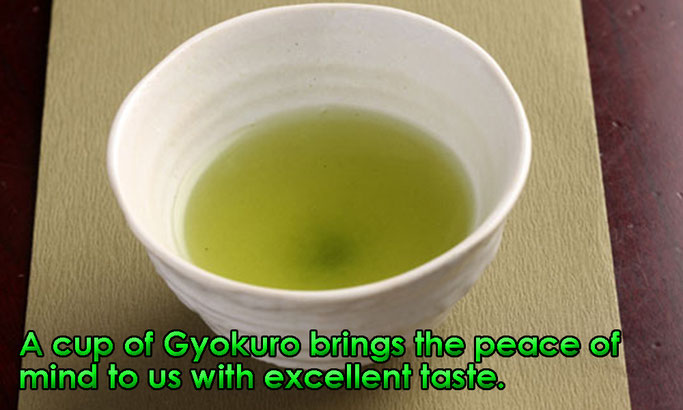 [8] FAQ

1. What kind of tea is Gyokuro?
Special green tea leaves with best taste, ""UMAMI"", which are extracted by covering them and blocking sunlight.

2. What temperature is best for brewing Gyokuro?
Best when brewed with warm water of about 50 ℃, while Sencha is brewed with 80 ℃ hot water.

3. Where is it made?
The main production area of Gyokuro is Uji in Kyoto and Yame in Fukuoka.

4. Are there various kinds of Gyokuro?
Grade is classified according to the quality (color, scent, taste) of tea leaves.
In our company there is a range of 1,500 yen to 100,000 yen per 100 g.
---