Enjoy forestbathing in your house. Made of agrochemical free natural rushgrass.
---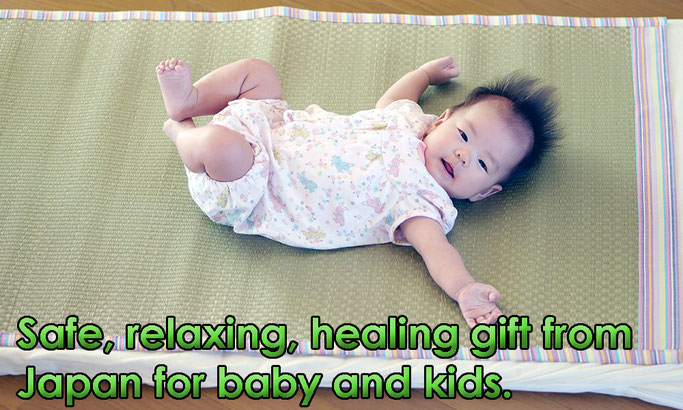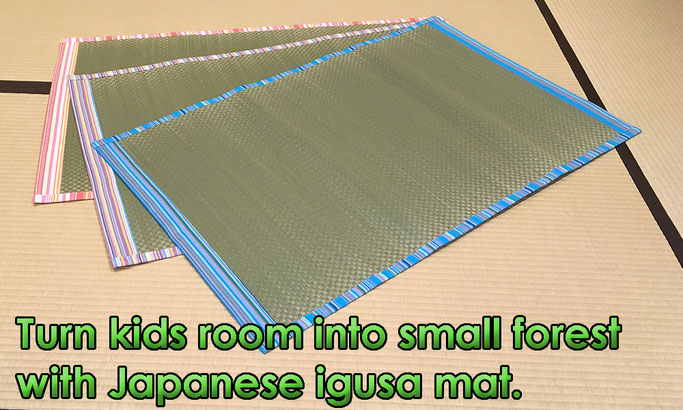 1. Product feature

Comfortable sleep is special gift for baby and kids. Igusa plant has special aroma and natural anti-bacterial effect, it has been used in sleeping room traditionally in Japan. Now it's available in small mat type for kids. It can prevent sich-house syndrome, protect your baby and kids from harmful dust while sleeping. High water, sweat absorbing property is also another advantage of igusa, it promises comfortable, sound sleep for baby and kids. Enjoy Japanese quality sleeping time with using igusa mat.

2. Competitiveness of product

1. Completely free from agro chemical, chemical fertilizer.
2. Tender touch for baby with Kikoy textile technique in the edge.
3. Natural "forest bathing effect" by igusa leaf in kids room.
4. 5 years use just in one small mat.
5. Special weaving method for the comfortable sleep of baby.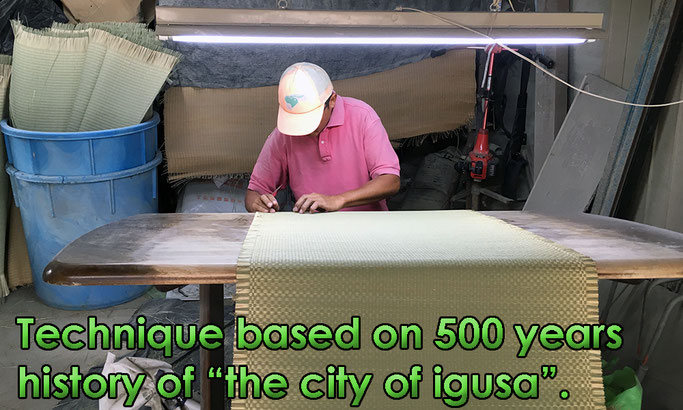 [1] Product Outline


1. Common product name : Igusa mat for baby and kids
2. Brand name : Kitagawa igusa mat
3. Product origin : Kumamoto, JAPAN
4. Raw material : Igusa (Japanese Juncus Effusus)
5. Production process : Harvest, cut, select, wash, dry, weave, sew, check, packaging
6. Product lifespan : 5 years
7. Maintenance :
1) Store igusa mat in the place in good ventilation
2) Please wipe the surface well when kids dropped juice, candy, milk, food
3) Roll and keep it stand when not used
4) In rainy, humid season please wipe well to avoid mold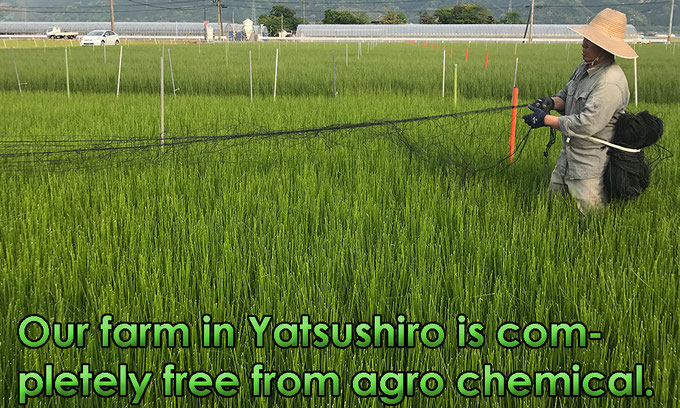 [2] Quantity and size

1. Product lineup : Igusa mat for kids
2. Size and weight
- mat : 110 x 68 x 0.3cm, 600g
- rolled in carton : 20 x20 x 70cm, 800g
3. Storage : In normal temperature, avoid direct sunlight and humidity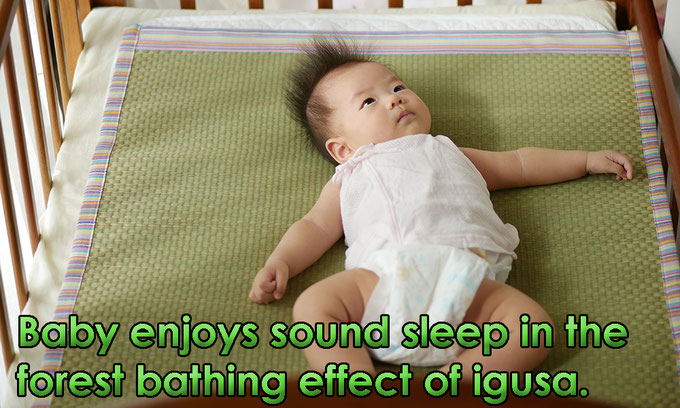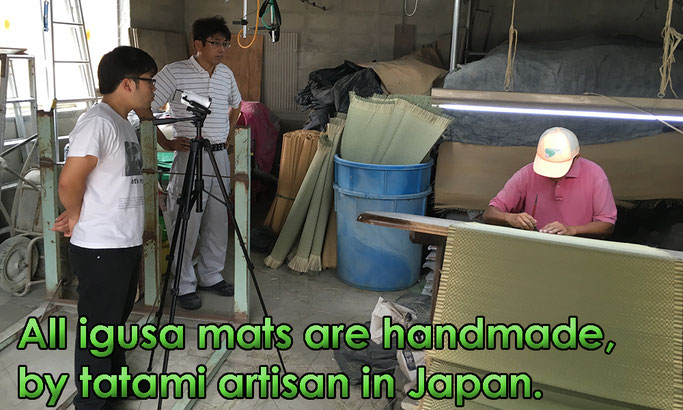 [3] Price, Payment terms

1. FOB price : JPY 8,500/mat
(Freight must be paid by buyer)
Check RATES and DELIVERY DAYS (EMS by Japan Post)
* Please choose "Parcel, Weight, Kumamoto" and your country.
2. Payment terms : Cash in advance
3. Payment method : Paypal, Western Union, T/T
4. MOQ : 1 mat
(Freight must be paid by buyer)
5. Maximum supply volume : 1,000 mats/month
6. Lead time : Shipping 10 days after confirming payment
7. HS-code : 1401
[4] Certificate and document


1. Available certificate : Non agro chemical residue test report
2. Certificate of origin : available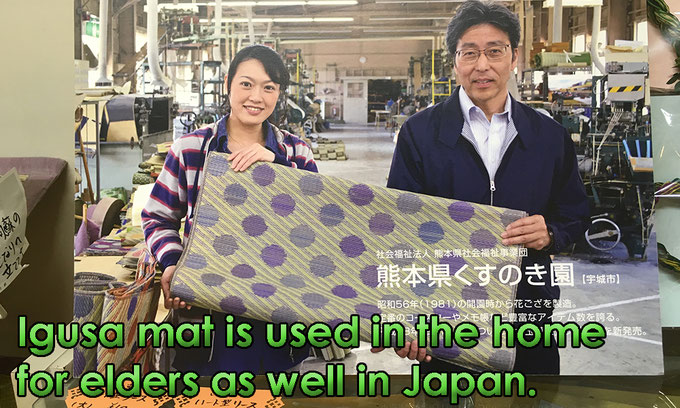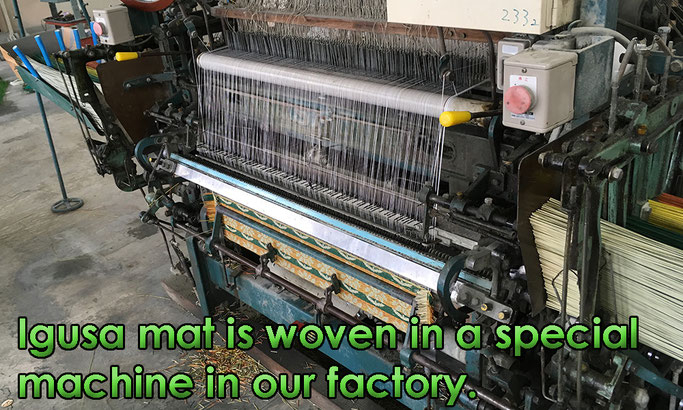 [5] Sales in Japan

1. Type of customer in Japan : Parents who have baby, small kids
2. Shops in Japan : Ginza Kumamoto-kan in Tokyo
3. Sales record : sold for 15 years in Japan. Sold as gift to new baby from grandparents.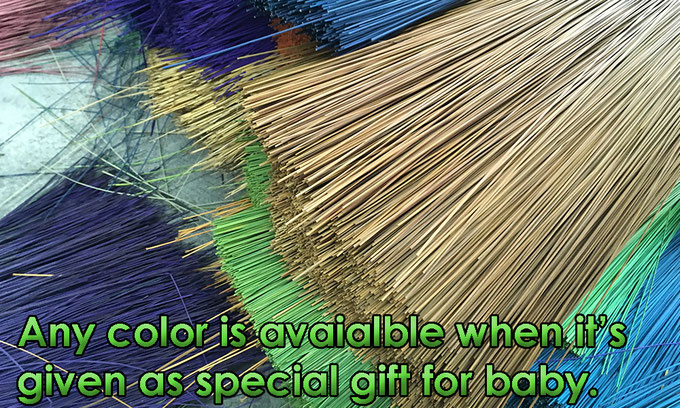 [6] Benefit and how to use

1. Benefits of Japanese igusa
1) High aroma therapy effect "forest bathing in the house"
2) Relaxation effect by the contents of vanillin and phitoncide
3) Comfortable space with high water absorbing function
4) Tender touch on skin by naturally woven igusa
5) High deodorizing effect that catches smell element in room
6) Anti-bacterial effect against smell element, other harmful bacterias
7) Ventilation effect of natural igusa fiber
8) High concentration effect when kids study
9) Light weight, portability, safe material, high quality by artisan technique
2. How to use : Spread, and let baby, kids sleep on igusa mat
3. Precaution : Please do not eat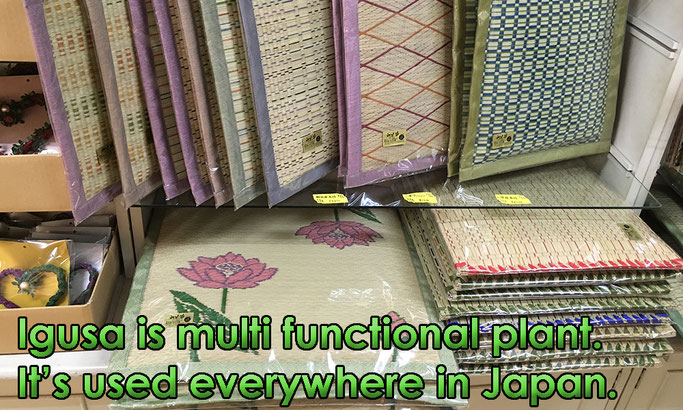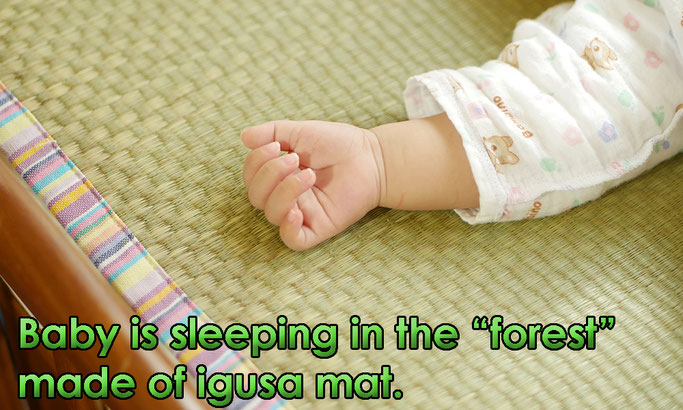 4. History, tradition, style of product
 1) The manufacturer of igusa mat "Kitagawa Shigeyoshi Shouten" has farmed igusa without using any agro chemical, chemical fertilizer, therefore the fiber of igusa is thicker, fresher, higher quality.
 2) Only one artisan can weave such high quality igusa mat for kids.
 3) Various design is available upon request from customer
 4) Yatsushiro city is the biggest producer of igusa plant, it has more than 500 years history.
 5) When compared to Chinese cheap igusa, our igusa has higher quality in every aspect, and we can prove safety and quality with many test data.
5. Competitiveness against similar, copy products : Safety, water absorbing property, volume of aroma, durability, vivid color, deodorizing property
[7] Message from president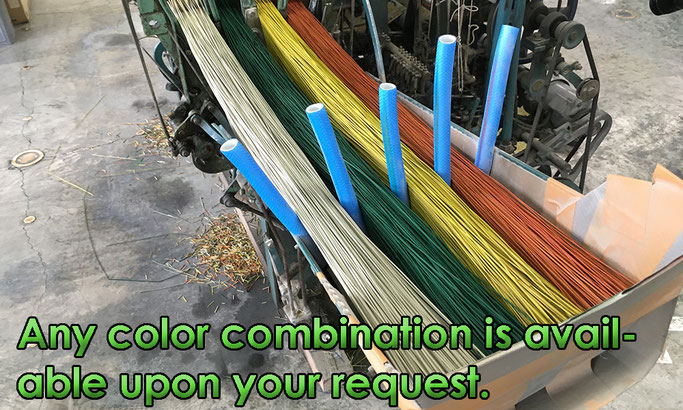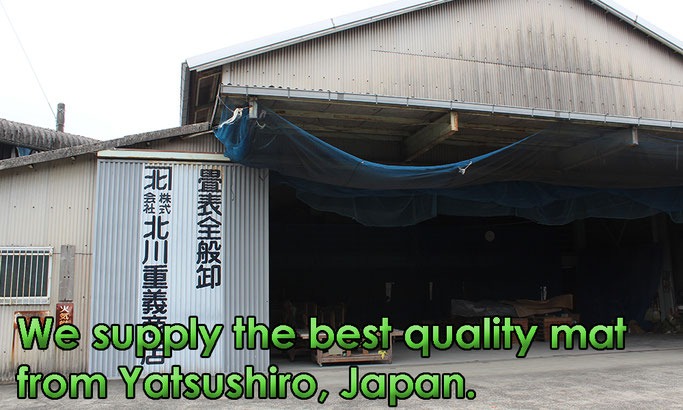 ---