La saveur pure du yuzu ajoute une nouvelle saveur à votre menu préféré.
---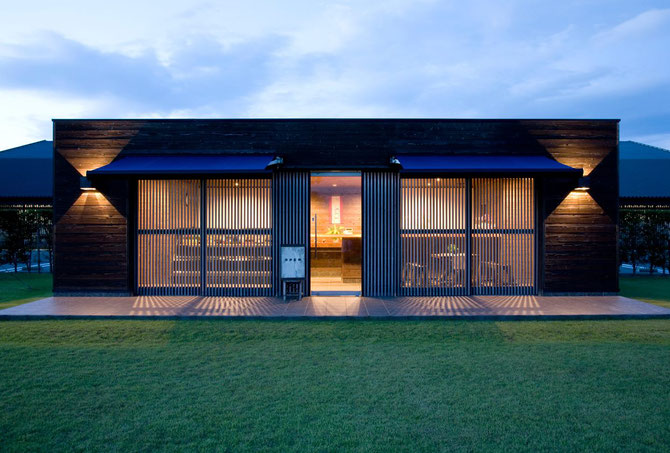 1. Caractéristique du produit

Officiellement servi en première classe dans JAL, Japan Airlines, le jus de yuzu premium de Mifuku-an peut ajouter une saveur authentique à votre plat. Tout le jus est pressé de misho yuzu cultivé dans la nature intacte, a grandi de la graine sans être greffé. Aucun produit agrochimique, aucun pesticide, aucun engrais du tout dans la récolte et la production. La nature riche de la ville de Fuji à Saga a nourri notre jus de yuzu original.

2. Compétitivité du produit

1. Complètement traçable de la culture au processus d'emballage final.
2. Ligne de production avancée juste l'origine de produit proche.
3. Les ingrédients hautement frais sont traités dans la dernière technologie de mélange.
4. Utilisation multiple avec la vinaigrette, l'huile de cuisine, l'alcool, la sauce de soja, la viande, le poisson, le légume
[1] Aperçu du produit

1. Nom de produit commun: Plein jus de yuzu de maturité
2. Nom de marque: Mifuku-un jus de yuzu 100g stp
3. Origine du produit: Saga, Japon
4. Matière première et ingrédient: 100% pur jus de misho yuzu (fait dans Saga)
5. Processus et méthode de production: récolte, séparation, lavage, presser, mettre en bouteille, mesurer, congeler, décongeler, remplir, mesurer, inspection en métal, empaquetage
[2] Quantité et taille

1. Gamme de produits: 100g (90 x 140 x 27mm) * avec sac 106g
2. Taille et poids de l'emballage (20 x 100g):
- 270 x 220 x 95 mm, 2.325 kg / carton
- 270 x 220 x 190mm, 4610g / 2 cartons
3. Durée de conservation: 1 an dans congelé, 90 jours dans le réfrigérateur après décongélation
4. Température et stockage: ci-dessous -2 degré
[3] Prix, conditions de paiement, exemple

1. Prix FCA * Ex-travail: 17.400 / 2 cartons (40 paquets x 100g)
Check RATES and DELIVERY DAYS (EMS by Japan Post)
* Please choose "Parcel, Weight, Saga" and your country.
2. Conditions de paiement: Paiement d'avance
3. Méthode de paiement: Paypal, T / T
4. MOQ: 2 cartons (40 x 100g)
5. Volume maximum d'approvisionnement: 100 cartons / année
6. Délai de livraison: Expédition dans les 3 jours après confirmation du paiement
7. Code SH: 2009.31.212
8. Disponibilité de l'échantillon gratuit: 1 x 100g disponible avec le prix FCA dans Fedex
(Le fret Fedex doit être payé par l'acheteur)
[4] Certificat et document

1. Certificat d'origine: disponible
2. Assurance responsabilité civile produit: disponible (Japon uniquement)
3. Certificat de résidu non-agrochimique: disponible
4. Rapport d'essai de bactéries: disponible
[5] Ventes et témoignages au Japon

1. Type de client au Japon: chef professionnel, les femmes qui aiment cuisiner
2. Boutiques au Japon: restaurant de luxe, compagnies aériennes, Nobu Tokyo
[6] Comment utiliser

1. Comment utiliser
Le goût aigre-doux du jus de yuzu pur correspond à vos plats et liqueurs préférés. Aucune chaleur n'a été ajoutée dans toute la chaîne de production.
2. Recette
1) avec de l'alcool, cocktail, soda
2) avec de la salade
3) avec de la viande, BBQ
4) avec du poisson
[7] Message du président

La traçabilité totale est basée sur la communication «face à face» dans 50 ans d'histoire du fabricant de yuzu goshou. Avec une expérience professionnelle, une ligne de production avancée et le meilleur travail d'équipe avec un excellent chef, nous offrons le meilleur jus de yuzu de qualité pour vous.
---