Mifuku-an yuzu goshou is used in famous restaurants in Tokyo.
---
1. Product feature

Yuzu goshou (sweet chilli paste), normally known as Japanese premium, traditional condiment for fish, meat, salad and BBQ have been served with special dishes when we want to enjoy the seasonal food. Mifuku-an located in Saga has 100 years history of professional yuzu product manufacturer. With long history of developing masterpieces and advanced production line, Mifuku-an yuzu goshou is available in foreign market now.
The chilli is harvested by our contract farmers in Saga, completely from agrochemical. Nowadays more vegetables have less seed to maximize productivity and efficiency in production (called "F1 species"), but we plant natural chilli seed in traditional way. Because only natural chilli can make customers happy.
About salt, we selected "ichi no shio (first salt)" produced in Kakara island in Saga. This is extracted from pure sea water contains rich minerals through low temperature drying method. From the beginning to the final production our salt doesn't touch external air, because this method can preserve high nutrition from the sea.
2. Competitiveness of product
1. All production processes are completely traceable.
2. Fresh ingredients are collected by surrounding mountains around factory.
3. Strong partnership with professional chefs in many types of foods.
4. Utilizing misho yuzu (natural, genuine, not grafted) in all products.
5. No agrochemical, pesticide, chemical fertilizer at all in all production line.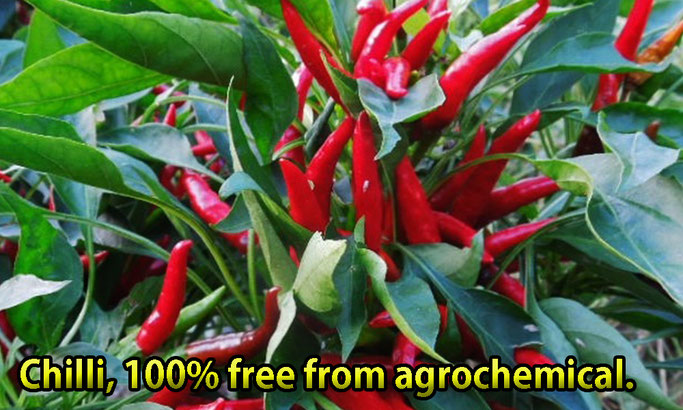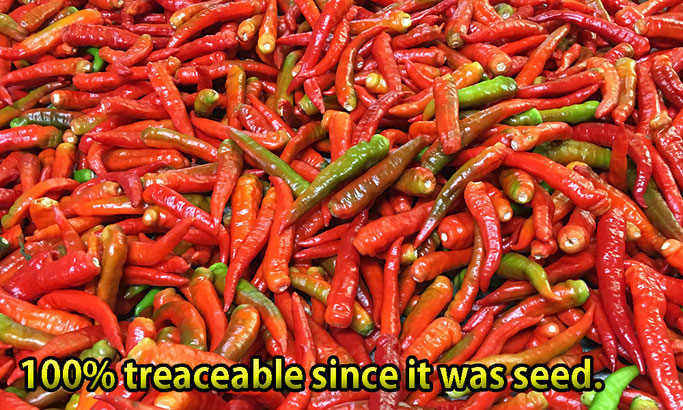 [1] Product Outline

1. Common product name : Yuzu goshou (sweet chilli)
2. Brand name : Yuzu goshou paste 100g STP
3. Product origin : Saga, JAPAN
4. Raw material and ingredient : Yuzu, chilli, salt (all are made in Saga)
5. Production process and method : Harvest, wash, cut, crush, dip in salt, aging in cold storage, mixing, measuring, taste check, metal inspection, filling, packaging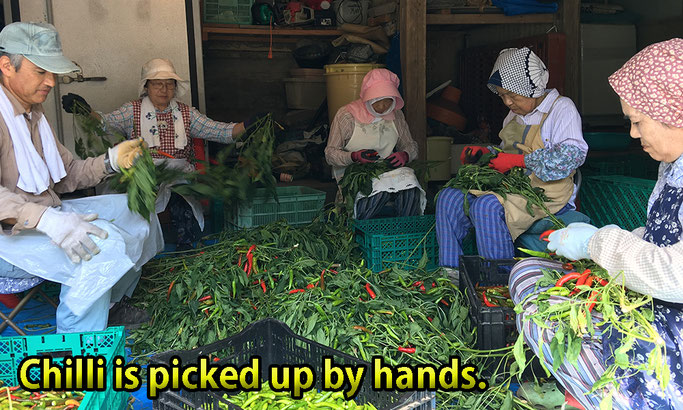 [2] Quantity and size

1. Product lineup : Color = Green, Red, Yellow, Shape = cube 45g, bottle 80g, stand pack 100g
2. Size and weight of package :
- 90mm x 140mm x 27mm, 107g/pack
- 270mm x 220mm x 95mm, 2.33kl/carton (20 packs)
3. Shelflife : 1 year in frozen, 120 days after defrosting
4. Temperature and storage : store in freezer (stocker) below 0℃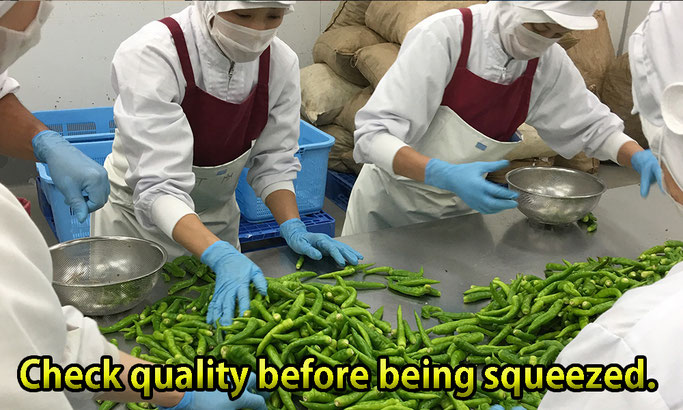 [3] Price, Payment terms, sample

1. FCA price *Ex-work price : (20 x 100g stand pack) JPY 17,400
Check RATES and DELIVERY DAYS (EMS by Japan Post)
* Please choose "Parcel, Weight, Saga" and your country.
2. Payment terms : cash in advance
3. Payment method : Paypal, T/T
4. MOQ : 1 carton (20 x 100g stand pack)
5. Maximum supply volume : 500 cartons/year
6. Lead time : shipping in 3 days after confirming payment
7. HS-code :
8. Availability of free sample : 1 x 100g stand pack in FCA price in Fedex
(Fedex freight must paid by buyer)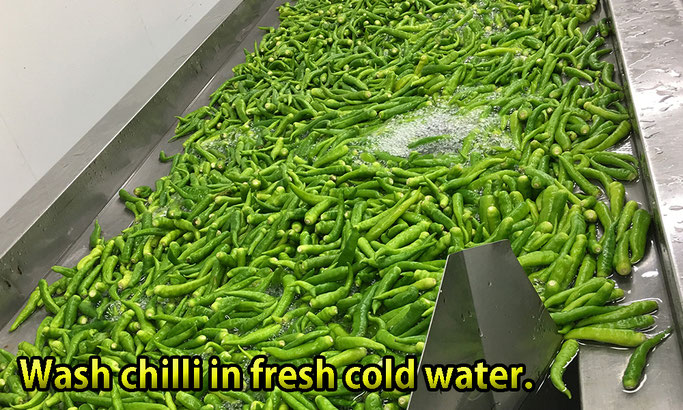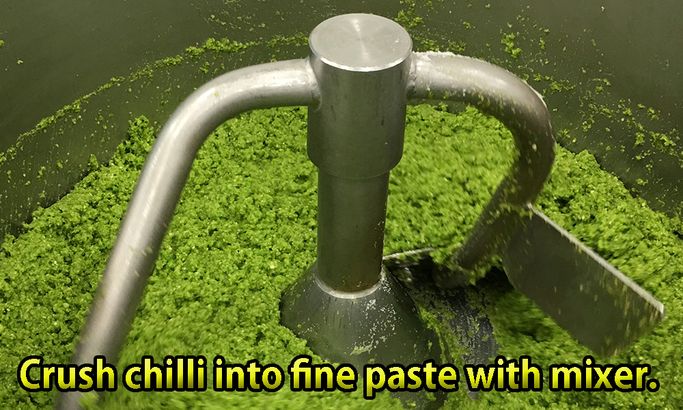 [4] Certificate and document

1. Certificate of origin : Available
2. Product liability insurance : Available (Japan only)
3. Non-agrochemical residue certificate : Available
4. Bacteria test report : Available
5. Award :
2015 (May) : Selected in "Wonder 500" product in METI (Ministry of Economy, Trade and Industry)
2016 (November) : Awarded in "Food Action Nippon Award"
2017 (September) : Awarded in "OMOTENASHI selection"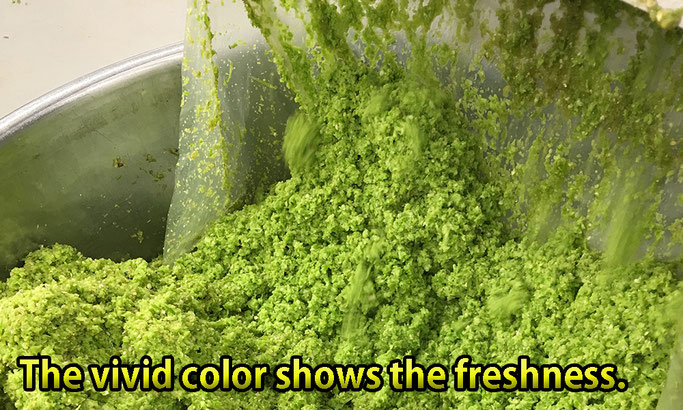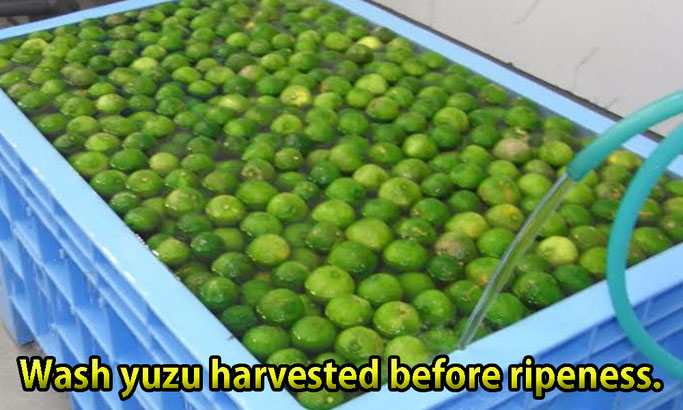 [5] Sales and testimony in Japan

1. Type of customer in Japan : professional chef, women who love cooking
2. Shops in Japan : NOBU TOKYO
3. Testimony of customer
- The flavor spreads gently and freshly in my mouth, and it's not hot like chilli, amazing taste.
- Mifuku-an yuzu goshou tastes wonderful and looks cute, so I always buy it to my guests from other prefectures. The taste of yuzu is fresh and excellent, yet less salty and spicy, I love it!
- Above all, this is perfect for gift! I tried it with meat sauce spaghetti and it was the best match. If you don't like tabasco or hot condiment, mifuku-an yuzu goshou will be the best.
- The taste is elegant compared to other normal yuzu goshou. I tried it with raw fish, and it was so nice. Next time I try it with chicken.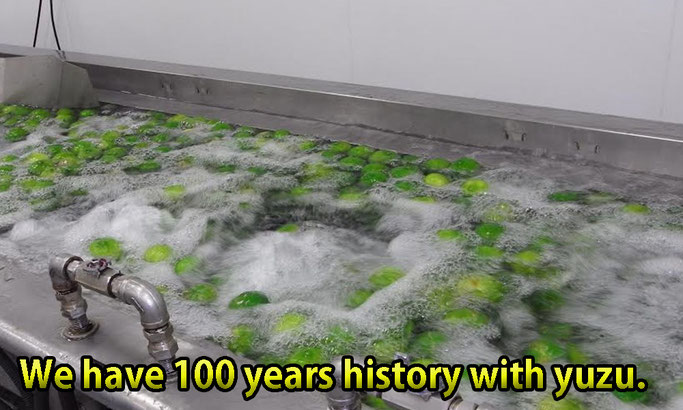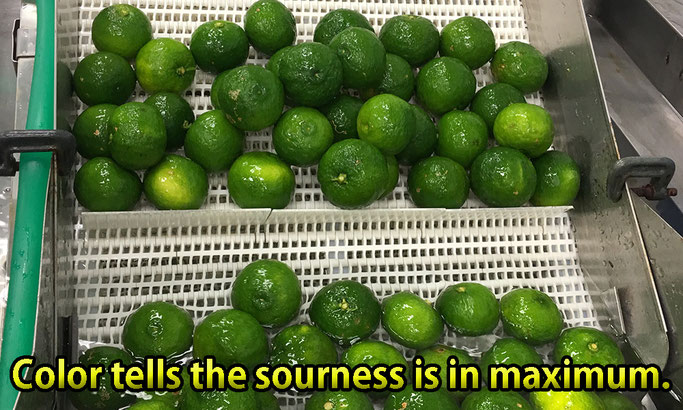 [6] How to use

1. How to cook, prepare : As a condiment, yuzu goshou can replace wasabi.
2. Recipe
1) with sashimi (raw fish), with soy sauce
2) with BBQ
3) with mayonnaise
4) with soup (such as miso soup)
5) with hot pot
* After defrosting, please keep it in the refrigerator and don' to keep it too long.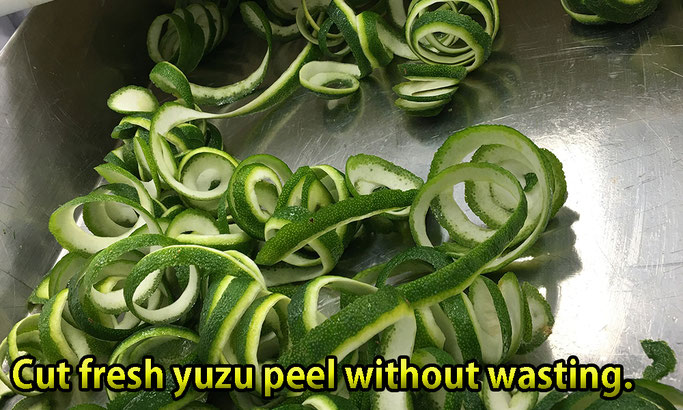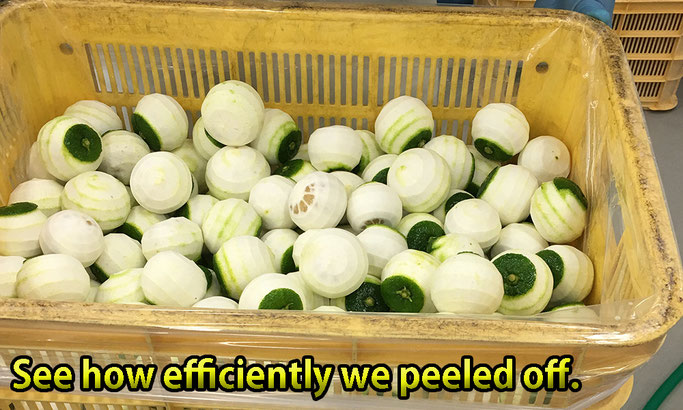 [7] Message from president

Whole traceability is based on "face to face" communication in 50 years history of yuzu goshou maker. With professional experience, advanced production line and the best teamwork with excellent chef, we offer the best quality yuzu goshou for you.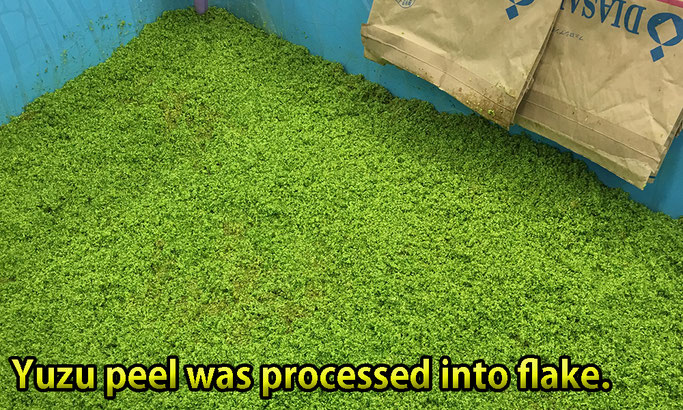 [8] FAQ

Q : Why is the color of yuzu goshou different in green, red and yellow?
A : Here is the basic knowledge about color difference in yuzu goshou.
1) Green yuzu goshou
Yuzu was harvested just before the maturity, and the chilli was also harvested when it was still green. Green yuzu goshou can replace wasabi, matches good with sashimi (raw fish), tofu. If you add soy sauce it tastes better.
2) Red yuzu goshou
The color comes from purely matured yellow yuzu and red chilli. It can replace mustard. The taste is more aged, it is good with hot pot, soup, noodle, gyoza.
3) Yellow yuzu goshou
The color comes from purely matured yellow yuzu and yellow pepper. This is less hot, enhances the taste of main ingredients in your menu. It is good in set menu.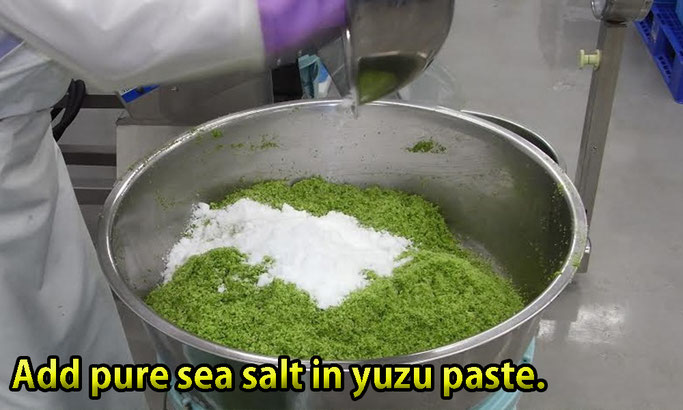 ---