Health and tasty salad dressing harvested in natural soil in Fukuoka.
---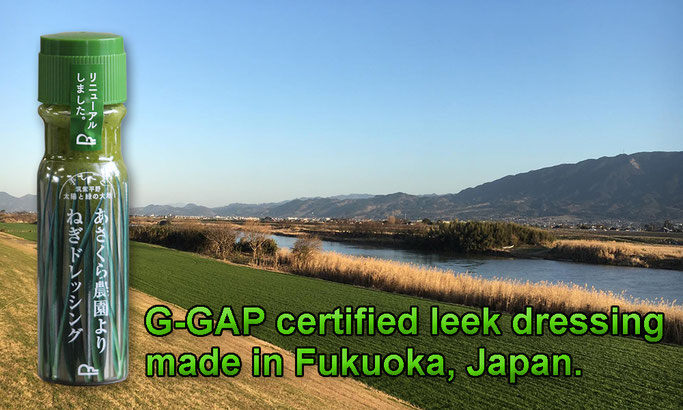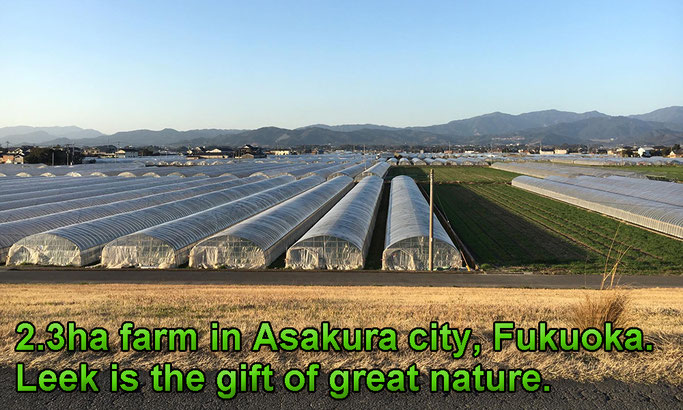 [Product Feature]

Asakura farm is the 3rd G-GAP (Global Good Agricultural Practices) certified farm in Japan.
We supply water as less as possible to grow root stronger and longer because long root can reach the deepest layer in soil, it can absorb high nutrition with fresh water. As a result in our leek the leaf is thick, the nutritional value and flavor are high because our soil is alive. Other ingredients in our dressing are also fully traceable high quality products. Most Japanese luxurious department stores sell our leek dressing because of quality, safety, flavor and multifunctional usage in various types of recipe. Salad, toufu, meat, fish, bread, pasta, pizza… one bottle will make you chef!
[Competitiveness of product]

1. We have nourished our soil with organic fertilizer for more than 30 years.
2. No additive, no chemical ingredient, no food preservative, no food color, no antiseptic.
3. We plant leek seeds at regular intervals to keep soil fresh.
4. Higher nutritional value compared to normal leek.
5. The material of our greenhouse is polyethylene not vinyl chloride because polyethylene is more eco-friendly.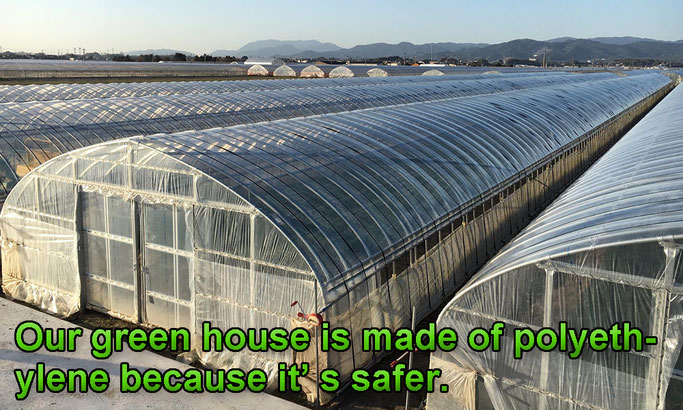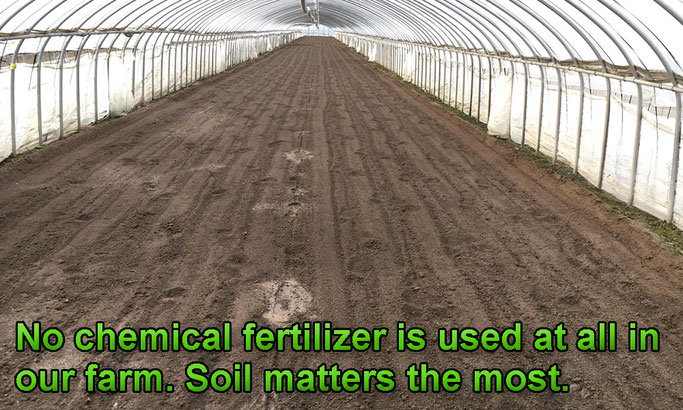 [1] Product Outline

1. Common product name : Leek dressing
2. Brand name : Asakura farm leek dressing
3. Product origin : Fukuoka, JAPAN
4. Ingredients : Vegetable oil, leek, onion, vinegar, soy sauce, salt, garlic, rice kouji (yeast), pepper, sugar
5. Production processd : harvest, separation, wash with electrolyzed water, cutting, mixing, bottling. (except mixing all processes are handmade.)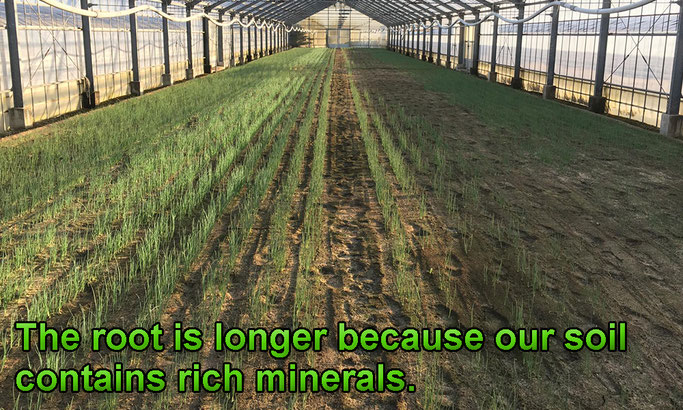 [2] Quantity and size

1. Product lineup : Leek dressing
2. Size and weight of package
- 1 bottle : 150ml (H 15.7cm x W 4cm)
- 1 carton (25 bottles) : L 23cm x  W 23cm x H 17cm, 4.5kg
3. Shelflife : 3 months (seaweed leek dressing : 6 months)
4. Temperature and storage : Keep in freezer (2 to -8℃)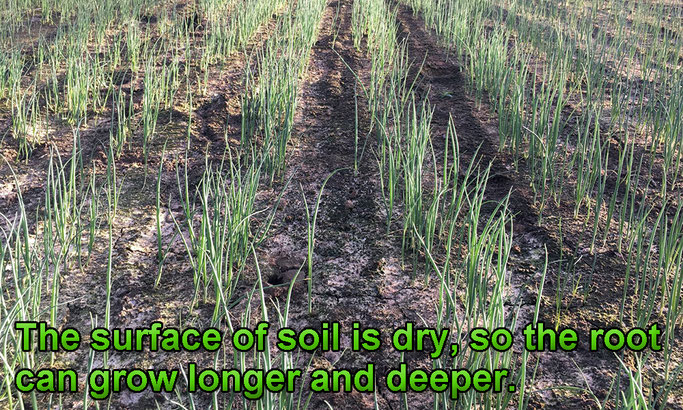 [3] Price, Payment terms, sample

1.FOB price : JPY 420/ 150ml bottle 
Check RATES and DELIVERY DAYS (EMS by Japan Post)
* Please choose "Parcel, Weight, Fukuoka" and your country.
2. Payment terms : Cash in advance
3. Payment method : Paypal, T/T
4. MOQ : JPY 10,450/carton (25 bottles)
5. Maximum supply volume : 10,000 bottles/month
6. Lead time : 5 days after confirming payment
7. HS-code : 2103.90.120
8. Availability of free sample : 1 bottle
(EMS freight must paid by buyer)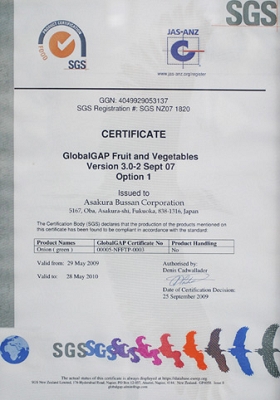 [4] Certificate and document

1. Certificate of origin : Available
2. G-GAP certificate : Available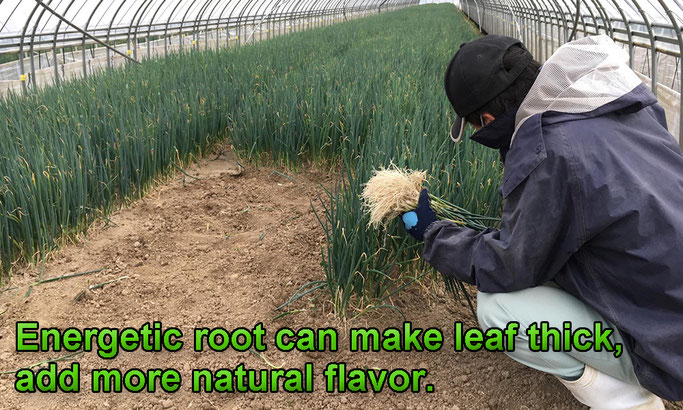 [5] Sales and testimony in Japan

1. Type of customer in Japan : Women in 40-60 years old
2. Shops in Japan : Department stores (Isetan, Mitsukoshi, Daimaru, Iwataya, Hakata Hankyu, Takashimaya)
3. Sales volume : 10,000 bottles/month
4. Testimony of customer
"Once we try, it's hard to stop. This leek dressing is tasty in any types of foods."
"I enjoy it every day because I don't get bored. I have more recipe with leek dressing."
5. Publicity : Many times in several newspapers in Japan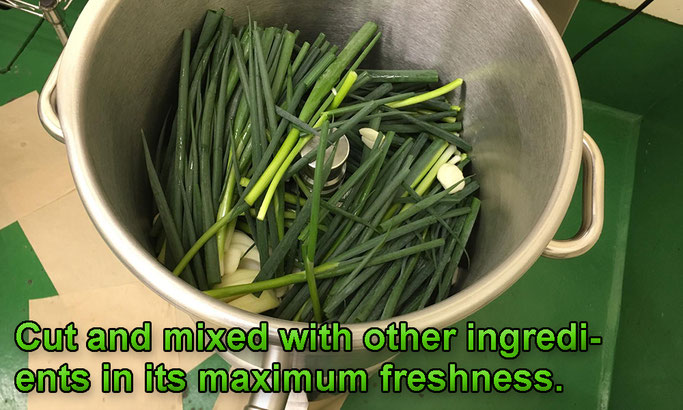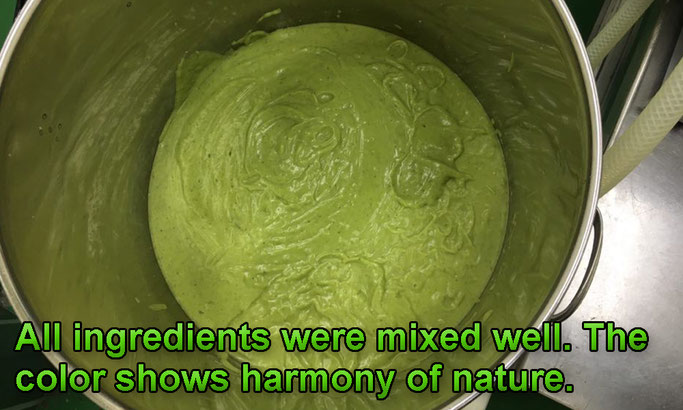 [6] Benefit for health, how to use

1. Benefit for health
Leek contains rich carotene, vitamin C, calcium. All ingredients are free from additive and chemical seasoning.
2. How to cook
Spread, mix, dip for the usage as condiment and cooking oil.
3. Recipe
Salad, carpaccio, toufu, meat, pasta
4. Precaution
If it is kept in normal temperature, leek oil is separated from other ingredients.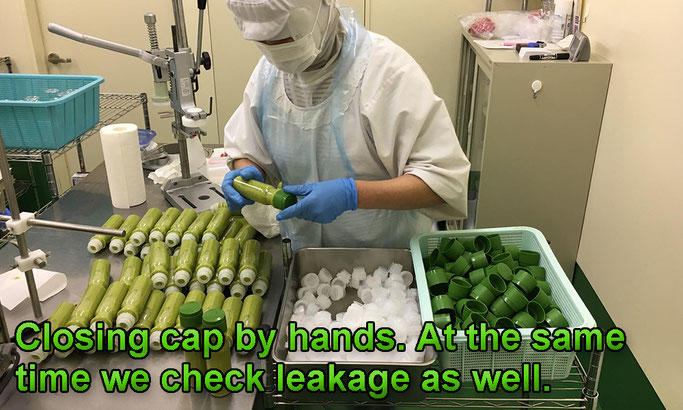 [7] Message from president

We started production of leek in Asakura city in Fukuoka in 1988. Our farm is certified in G-GAP, we don't use any chemical fertilizer, produce in the least agriculture chemicals. We manage water, temperature, quality in the global standard in our farm (2.3ha).
After the harvest we carefully pick up leek one by one. From the separation to final bottling full process is handmade.
The taste of leek dressing is slightly different depending on the year and season of harvest. Our handmade production can maximize the flavor of the season, please enjoy it.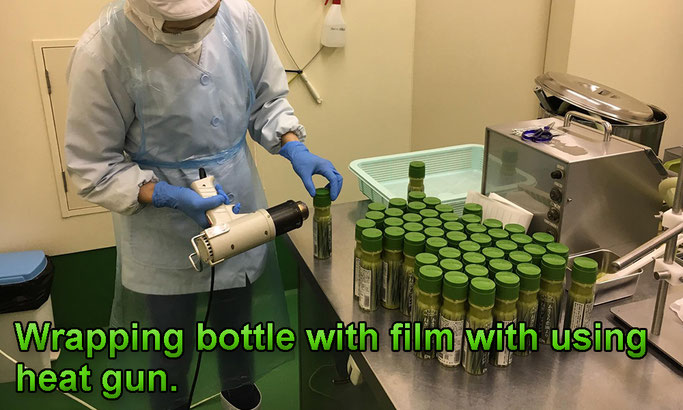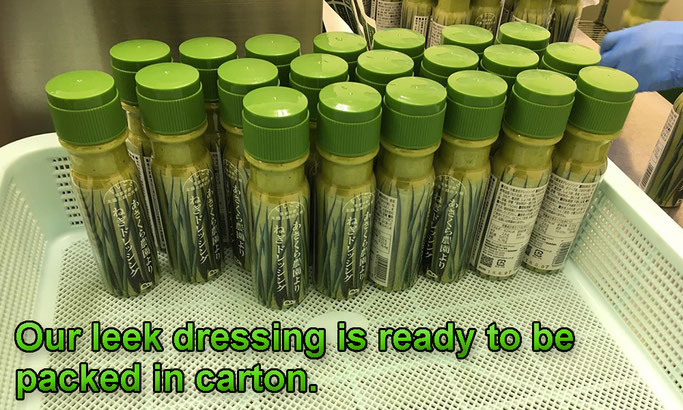 ---