Edible igusa (Japanese rushgrass) that contains rich dietary fiber.
---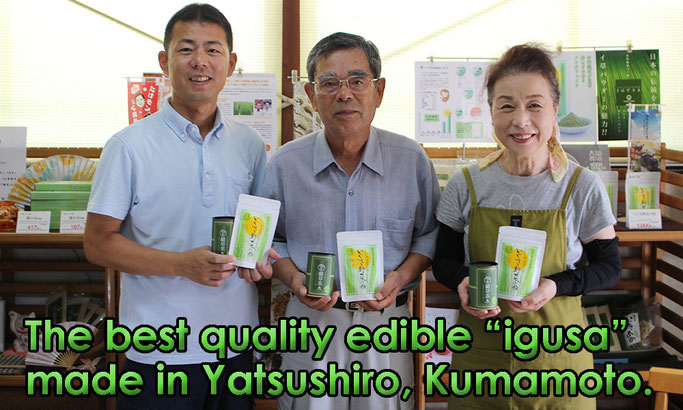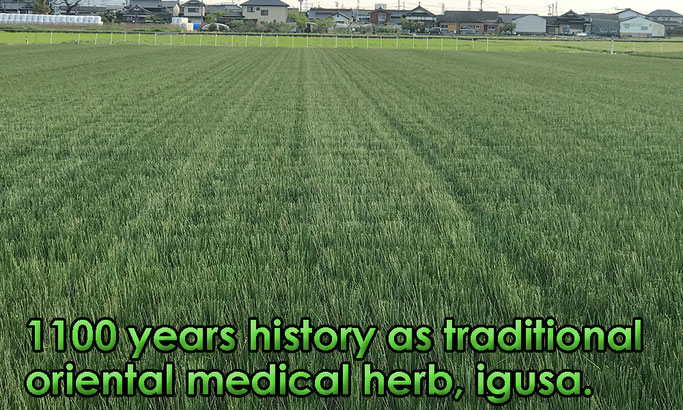 1. Product feature

Healthy food with natural aroma of vanillin and phytoncide. Oriental ancient medical herb "Igusa" plant has been used mainly in Japanese interior for 1100 years due to its forest bathing & relaxing effects, and now it's available in high quality food with unique technology of Inada company in Kumamoto.
Nowadays people get more conscious of amount of carbonhydrate, but don't worry. Inada igusa powder can be mixed, added in any type of foods made of wheat, rice, noodle and pizza. Once you added Inada igusa in your menu, it can increase flavor, nutrition, healthy image while reducing fat, sugar content, high blood pressure.

2. Competitiveness of product

1) Inada igusa contains 77.6g fiber in 100g (normal igusa contains 63g).
2) 59.3% is insoluble dietary fiber out of 77.6g, it means igusa is excellent diet food.
3) Igusa contains 1.5 times more fiber than kale.
4) Igusa reduces active oxygen 4200 units/g, compared to kale 880 units/g.
5) Totally non agrochemical, chemical fertilizer in whole production process.
6) Fruity soft sweetness in powder and tea (igusa has masking effect against bitterness)
7) Igusa is traditional food to enhance digestion, cure inflammation, reduce blood pressure.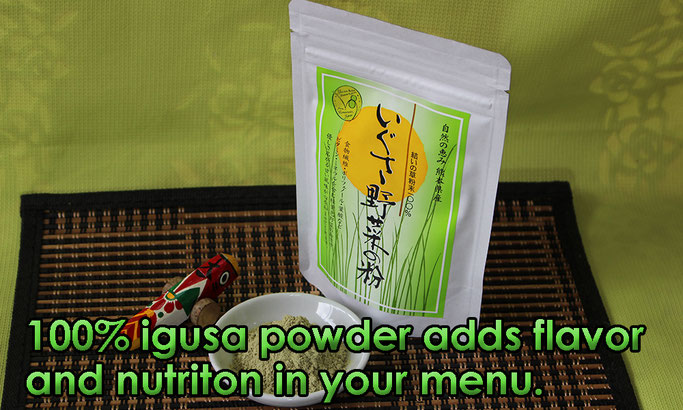 [1] Product Outline
1. Common product name : Igusa powder (Japanese juncus effuses, or soft rush)
2. Brand name : Inada igusa powder, Inada igusa tea
3. Product origin : Kumamoto, Japan
4. Raw material and ingredient : Powder of igusa leaf
- Nutrition fact (per 100g)
Energy 236kcal
Protein 7.8.g
Fat 2.7g
Sugar 6.3g
Fiber 77.6g
Salt 20mg
Folic acid : 79μg
Caffeine : less than 0.001g
5. Production process :
1) Harvest
2) Selection of good quality igusa leaf
3) Washing
4) Cutting
5) Packaging in bag
6) Boiling
7) Cooling down
8) Drying
9) Storing in refrigerator
10) Crushing
11) Storing in refrigerator again
12) Packaging in aluminum bag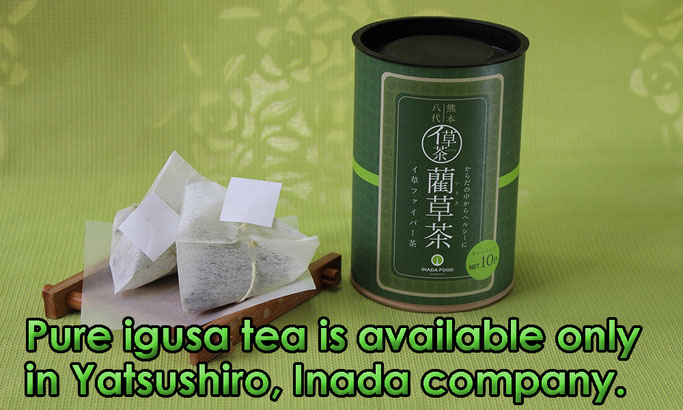 [2] Quantity and size

1. Product lineup
- Igusa powder : 40g in aluminum bag
- Igusa tea : 27g (2.7g x 10 tea bags)
2. Size and weight of package
- Igusa powder : 110 x 30 x 170mm, 51g including bag
- Igusa tea : 50g including carton
3. Shelflife :  2 years after production
4. Temperature and storage : store in refrigerator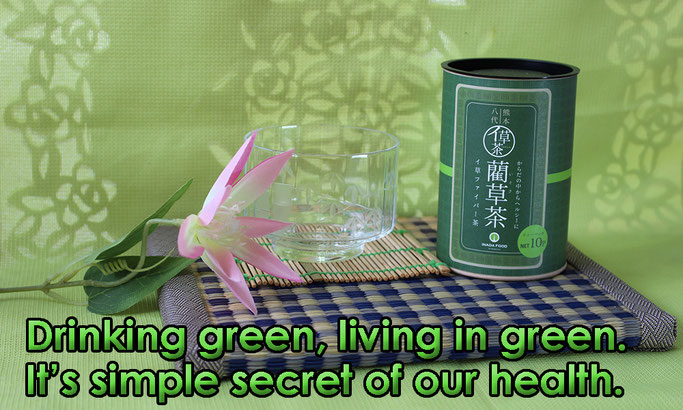 [3] Price, Payment terms, sample
1. FOB price :
- Igusa powder : JPY 750/40g bag
- Igusa tea : JPY 620/1 can (10 tea bags)
Check RATES and DELIVERY DAYS (EMS by Japan Post)
* Please choose "Parcel, Weight, Kumamoto" and your country.
2. Payment terms : Cash in advance
3. Payment method : Paypal, Western Union, T/T
4. MOQ :
- Igusa powder : 150 packages (JPY 97,200)
- Igusa tea : 20 cans
5. Maximum supply volume :
- Igusa tea : 1,000 bags/month
- Igusa tea : 1,000 cans/month
6. Lead time : 1 week after confirming payment
7. HS-code : 1401.90
8. Availability of free sample : 5 bags per 1 buyer
(EMS freight must paid by buyer)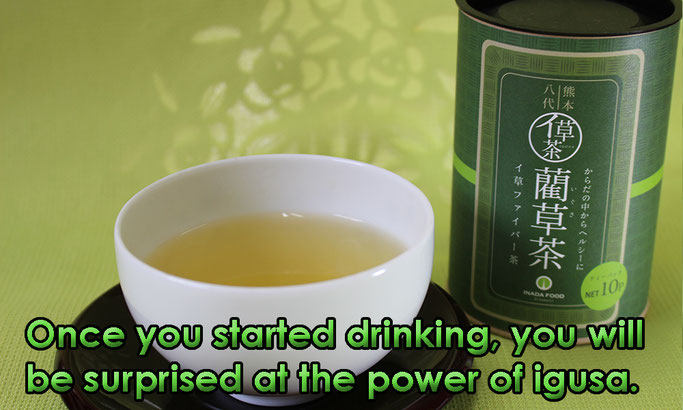 [4] Certificate and document

1. Certificate of origin : available
2. Product liability insurance : N/A
3. Non-agrochemical residue certificate : available (igusa powder)
4. Bacteria test report : available (igusa powder)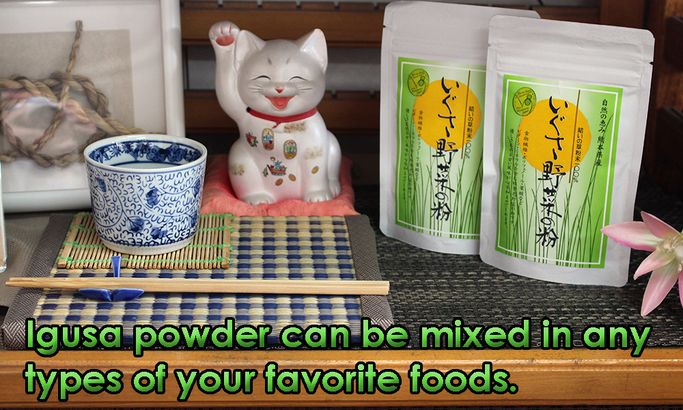 [5]Sales in Japan
1. Type of customer in Japan : Sold well for 25 years among health conscious customers in various ages, especially women over 20 years old
2. Shops in Japan : Japanese restaurant in Hotel Nikko Kumamoto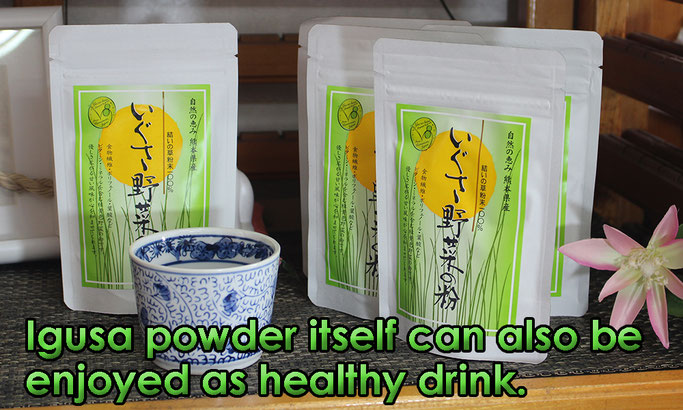 [6] Benefit for health, how to use
1. Benefit for health : Enhancing bowel activity, anti-aging
2. How to cook, prepare : Mix with bread, cookie, noodle, pizza, drinking with milk and tea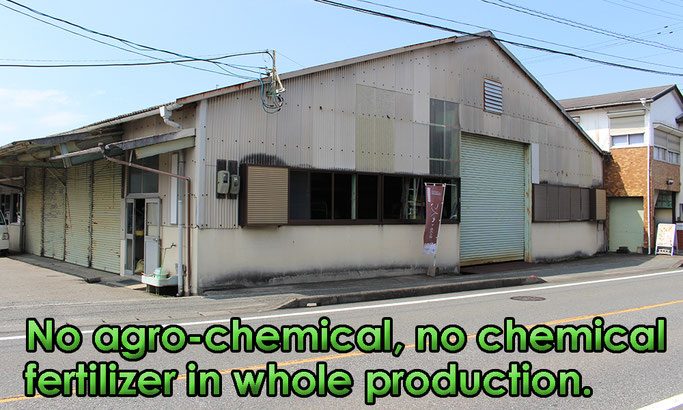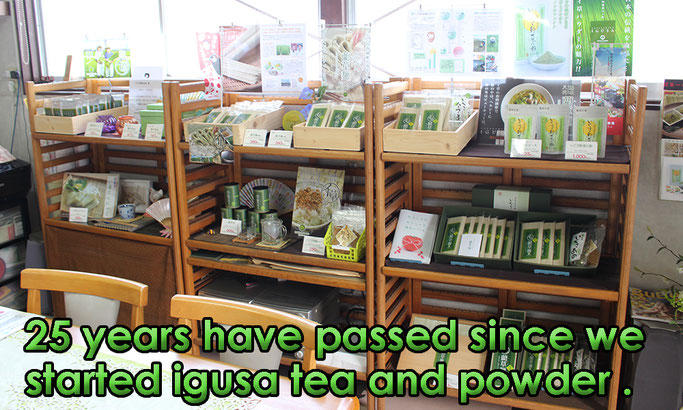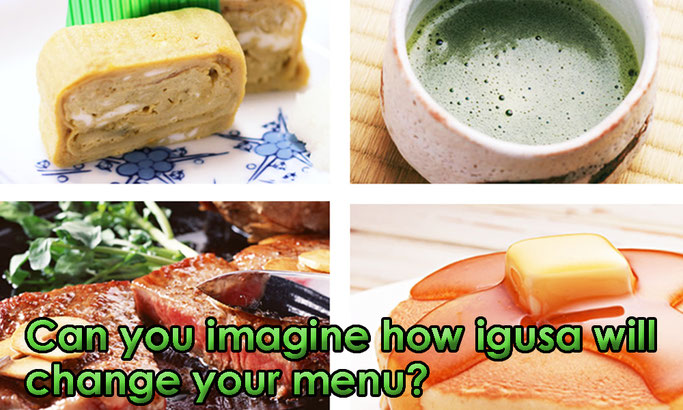 ---