Grown with more than 70 types of minerals, contains rich oil with pure leek taste.
---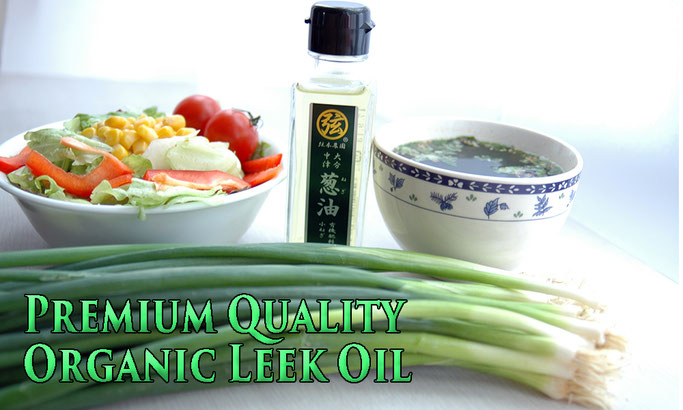 Spent more than 10 years only for cultivating health organic soil!
From the very beginning of arranging soil to the end of packaging, whole processes are completely free from additive and agrochemicals.
Organic leek oil "Marugen" is sold as premium cooking oil and vegetable dressing in premium shopping malls in Japan.
 [Product Feature]

1. Rich mineral contents (78 kinds of minerals) in 100% organic soil and fertilizer.
2. Longer lifespan compared to normal existing leek.
3. Special unique production method to prevent oxidation.
4. Higher nutrition. Calcium, potassium, vitamin A, vitamin C, vitamin K are contained 1.3-1.6 times more than normal leek oil.
5. From cultivating soil to final packaging are managed by one company, Tsurumoto Nouen (farm) in Nakatsu, Oita.
6. Rich fragrance, can be used in many types of cooking and dressing in vegetable.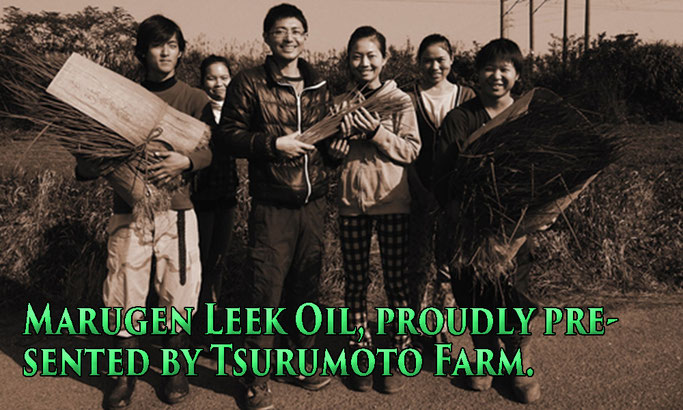 [1. Product Outlook]

1. Product name : Organic Leek Oil
Brand name : Marugen Leek Oil
2. Raw material : Rapeseed oil, leek oil, garlic
3. Date of expiry (product lifespan) : 1 year after production
4. Production process : Harvest ⇒ wash ⇒ boil with rapeseed oil and garlic ⇒ bottling ⇒ packaging
5. Package (size, quantity, weight) :
100ml bottle = 4cm x 4cm x 14.5cm
6. Carton (size, quantity, weight) : 1 dozen (12 x 100ml) 19cm x 12.5cm x 15.5cm, 3.15kg
7. Product origin : Oita, JAPAN
8. Official website : http://www.tsurumoto-negi.com/ (Japanese)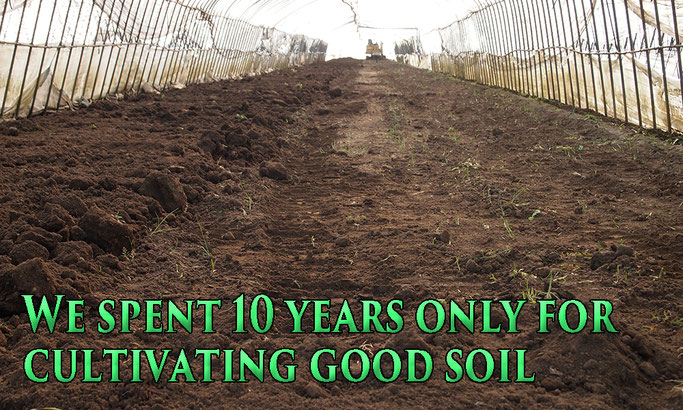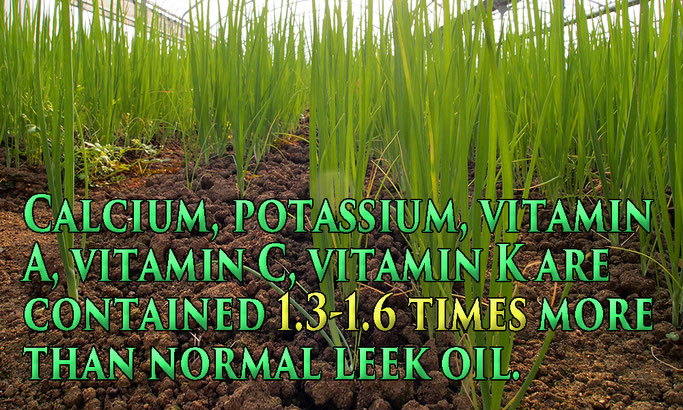 [2. Terms and conditions]

1. FOB price
100ml : JPY 880
1 liter : JPY 2,800
* We quote freight in EMS, Fedex, DHL, Shipping.
Check RATES and DELIVERY DAYS (EMS by Japan Post)
* Please choose "Parcel, Weight, Oita" and your country.

2. Minimum Order Quantity (MOQ)
100ml : 12 bottles
1 liter :  6 bottles
* Up to 30kg shipped by EMS.

3. HS-Code : 1514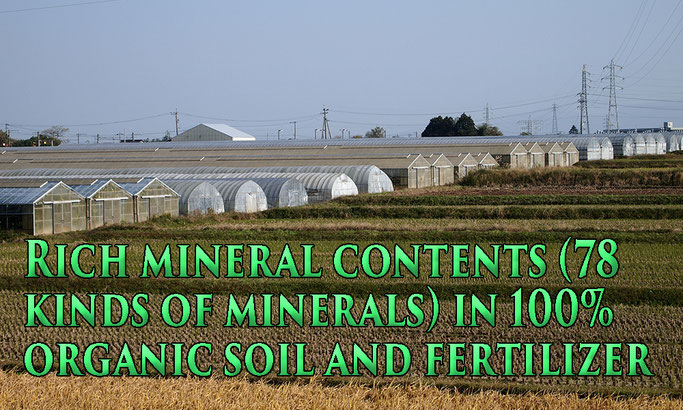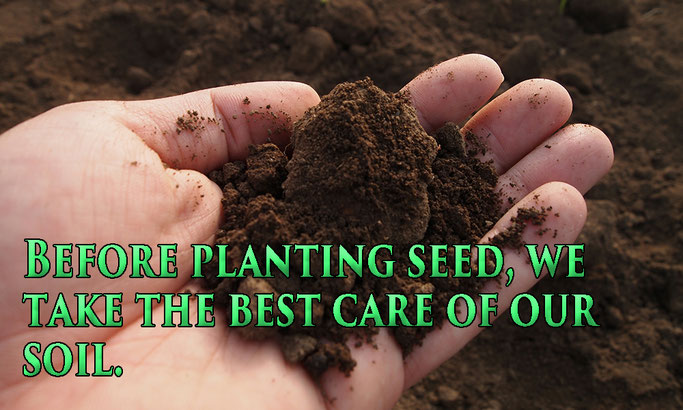 4. Container in delivery : Glass bottle, PET bottle as requested by buyer

5. Storage : normal temperature in room

6. Payment terms
- T/T
- Paypal
- Western Union

7. Sample
10ml x 50 available
* Freight shall be paid by buyer.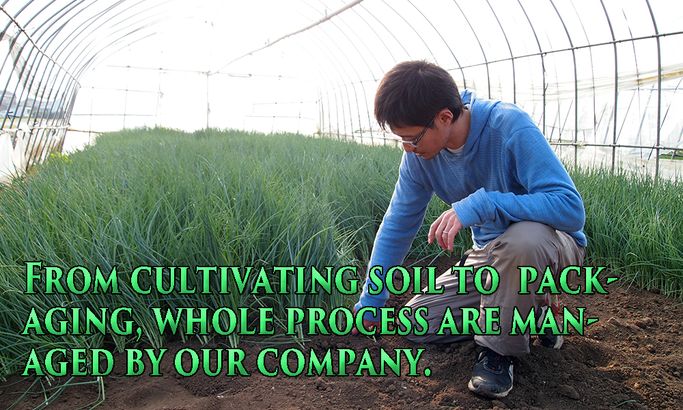 8. Maximum Supply Quantity
- 900 liter/month
- 10,800 liter/year

9. Delivery
- EMS (Express Mail Service by Japan Post)
- DHL
- Fedex

10. Lead time
- Shipping in 3 days after confirming payment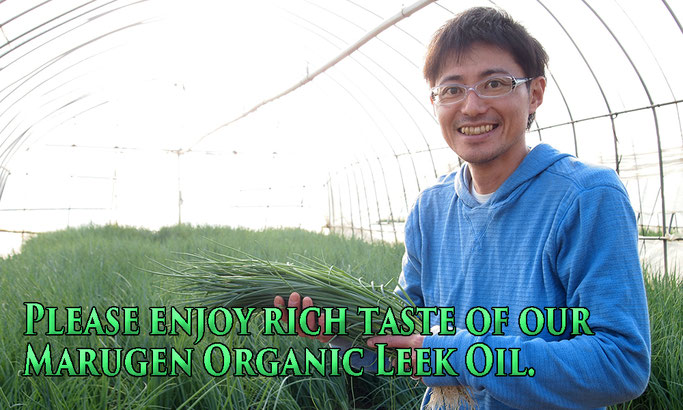 [3. Documents]

1. Certificate of Origin (COO) : available at JPY 1,500
2. English brochure : not available

[4. How to enjoy]

1. Spread over fried rice
2. Spread over chicken, beef, pork
3. Spread over noodle, pasta
4. Spread over salad
5. Spread over seafood
6. Spread over bread
7. Spread over beans
8. Mix with olive oil
9. Use as secret taste in cooking
10. Spread over grilled fish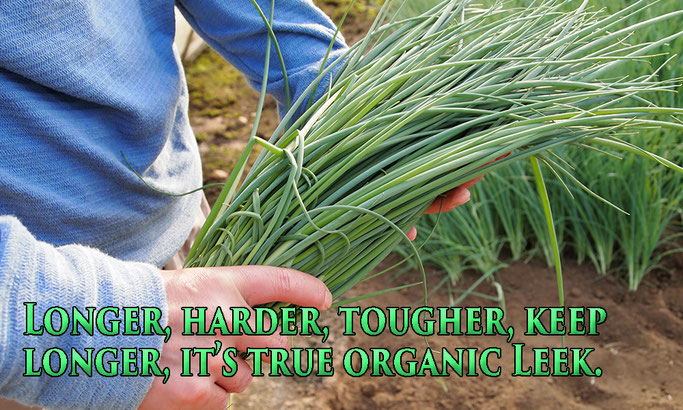 ---