3 flavored laver seaweed Mukashi Nori
---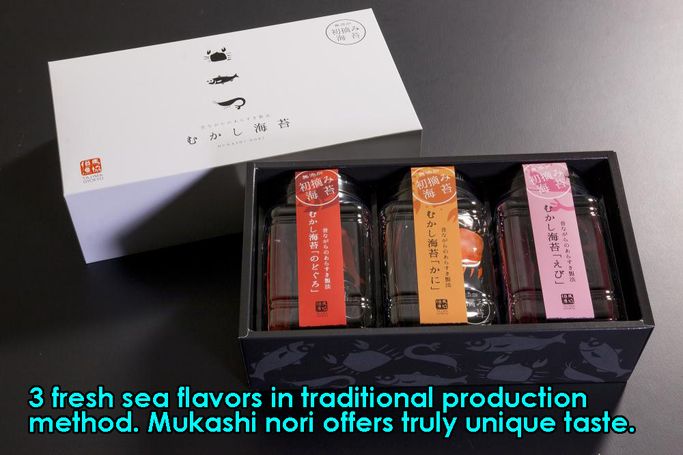 1. Product feature

1. Flavored with 3 types of seafoods, crab, shrimp and rockfish.
2. Contains rich amino acid because it grows in the Akashi strait where has many famous seafoods.
3. Deep black and shining look because of being nurtured in rapid tide, growing in cold sea wind in winter. (the colder, the faster tide, laver seaweed grows larger and more beautiful)
4. Our products use only "first picked" seaweeds while seaweeds generates 2nd, 3rd, 4th bud from one stock. First picked seaweeds is soft and the umami flavor is stronger. This is the reason why our product is regarded as the most luxurious seaweed.
5. Recently most business emphasizes efficiency too much in mass production. To make seaweed look attractive, large seaweed manufacturers cut it into pieces very precisely. However we pay attention to the cell of seaweed, because it contains flavor. Therefore our seaweed is cut roughly for customers to enjoy the authentic flavor of first picked seaweed.

2. Competitiveness of product
1. No food additives at all. All flavors are natural such as fish sauce, crab, shrimp and rockfish to present real umami flavor and vivid taste.
2. Sauce of crab, shrimp, rockfish are fermented with koji mold made of soybean and wheat for 1 year.
3. With this production method, our seaweed contains rich fish protein that other seaweed doesn't have. Our fish sauce contains umami of soybean and wheat as well, it's another uniqueness.
4. 400kg of ingredient (crab, shrimp, rockfish) is used in 900L fish sauce customers to enjoy real flavor of seafood.
5. Because of our excellent fermentation technique our seaweed doesn't smell bad like mass production seaweeds. (when the quality of fermentation is not good, it smells bad).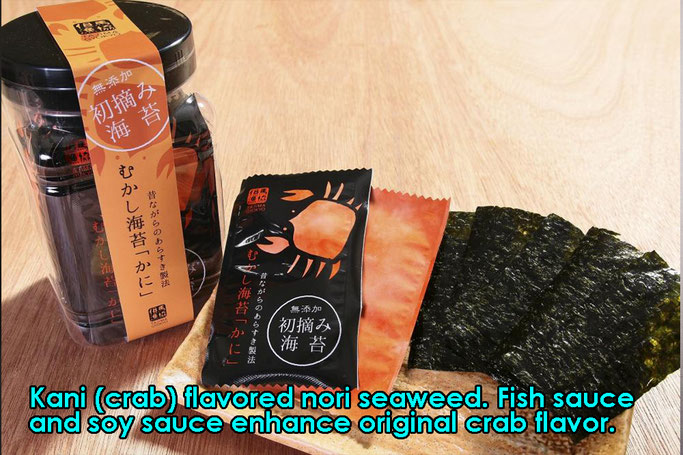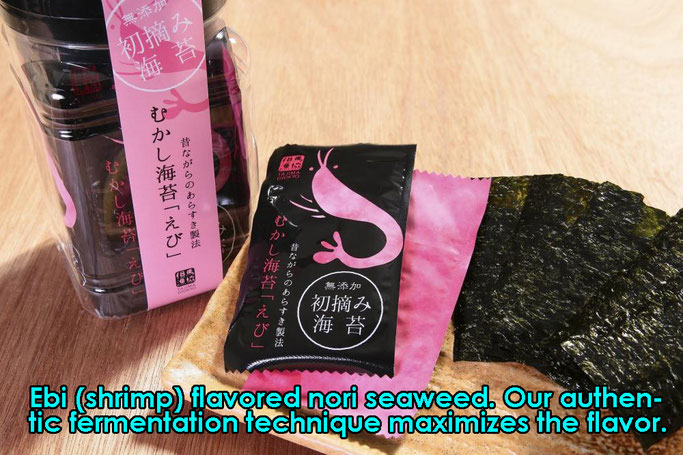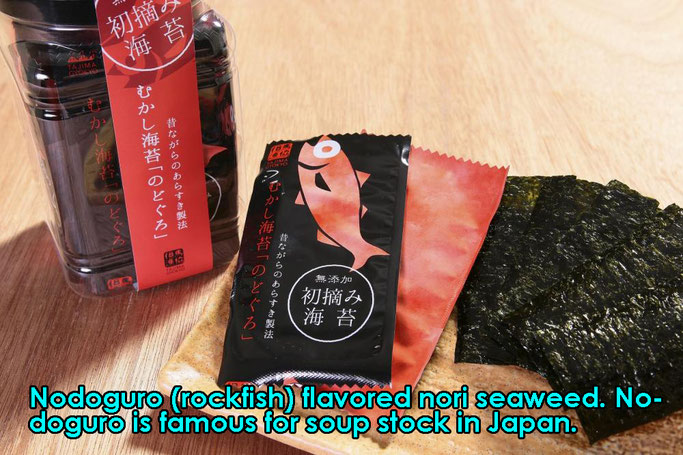 1. Product information
1. Common product name : Seasoned laver seaweed (nori)
2. Brand name : Mukashi Nori (Mukashi = old time)
1) Crab (kani)
2) Shrimp (ebi)
3) Rockfish (nodoguro)
3. Product origin : Hyogo, Japan
4. Raw material, ingredient : dried laver seaweed, fish sauce, salt, mirin, kombu, crab, shrimp, rockfish, soybean, wheat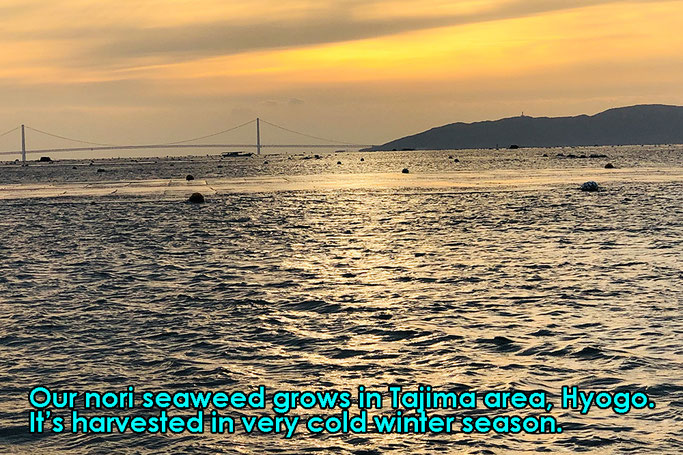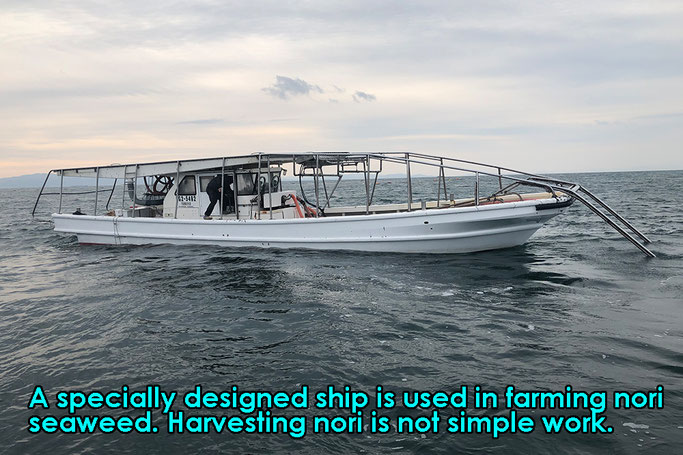 5. Production process
1) Preparation of dried seaweed
2) Heating with 85 degrees of Celsius for 10 minutes
3) Detection of impurities and shape
4) Heating with 230-250 degrees of Celsius for 10 seconds
5) Adding flavor (3 types)
6) Drying (160-200 degrees of Celsius for 15 seconds)
7) Count quantity
8) Cutting
9) Wrapping
10) Packing
11) Transportation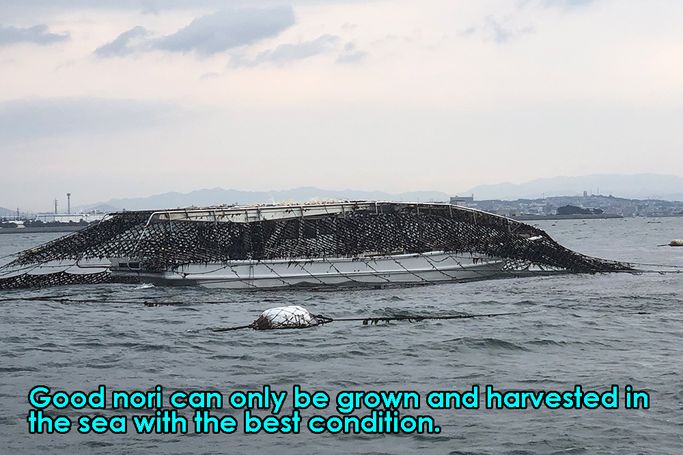 6. Size, quantity, weight (3 types)
Quantity : 15 bags (5 pcs/bag)/container
Container size : H 15cm, W 8cm, D 8cm
Weight : 134g/container
7. Measurement and weight including package and carton
Measurement : L 56cm, W 46cm, H 18cm
Weight : 4.2kg/carton (30 containers)
8. Shelf life/Product life span : 1 year after production
9. Temperature in transportation and storage
Avoid direct sunlight, high temperature, humidity.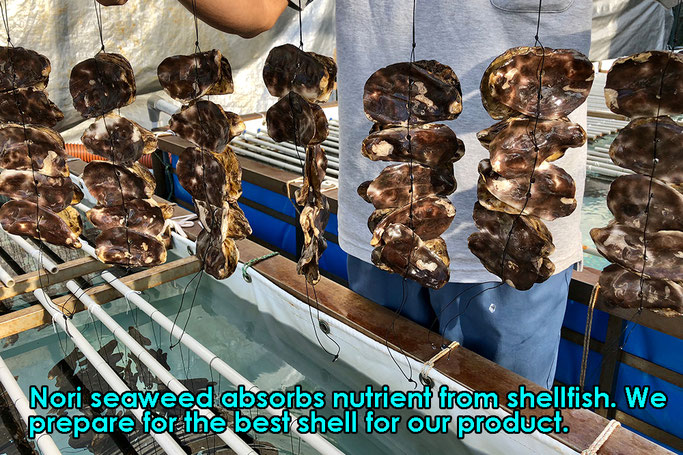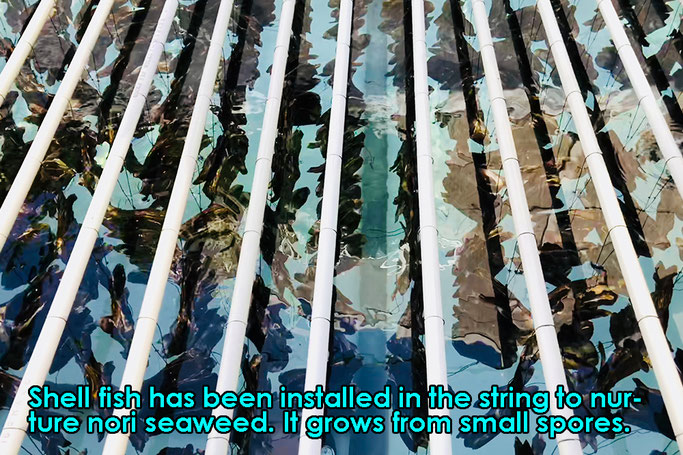 2. Price, payment terms, sample

1. FOB Price : JPY 23,000/carton (30 containers = 450 bags)
* Including PayPal payment handling fee
2. Payment terms : Cash in advance
3. Payment method : Paypal, T/T
4. MOQ : 1 carton
5. Maximum supply volume : 1,000 cartons/year
6. Lead time : Shipping in 3 days after confirming payment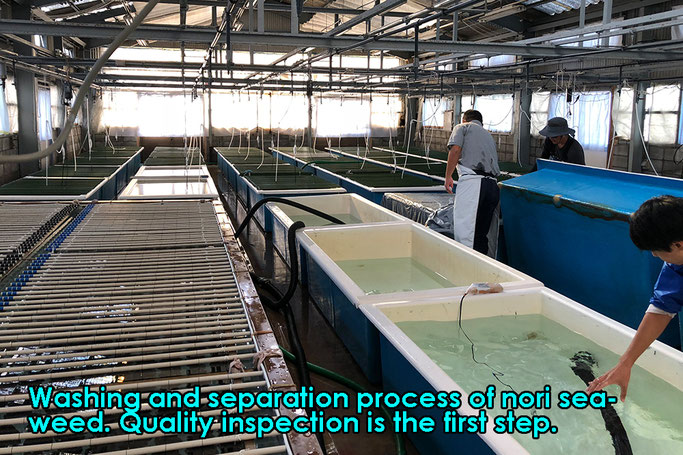 7. Air freight in EMS, SAL, air cargo
RATE
- Choose "Parcel"
- Add weight
- Choose "Hyogo"
- Choose your country
8. HS-code : 2106.90.100
9. Availability of sample : 7 bags
(EMS freight is paid by buyer)
10. Availability, requirements in supplying in OEM, ODM, PB (Private Brand) : Please ask
11. Available dealership in your country : Please ask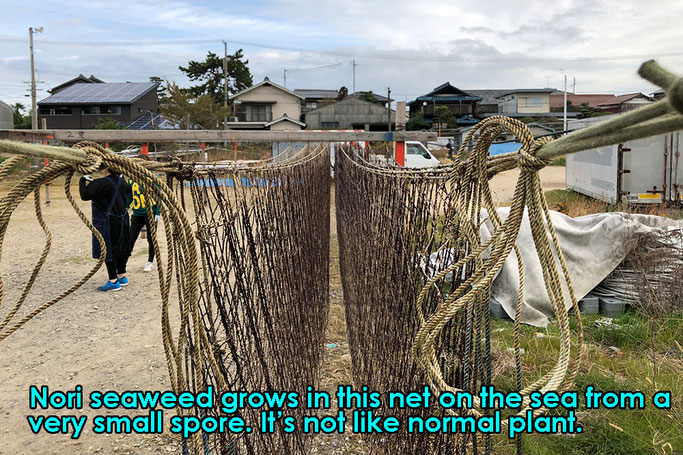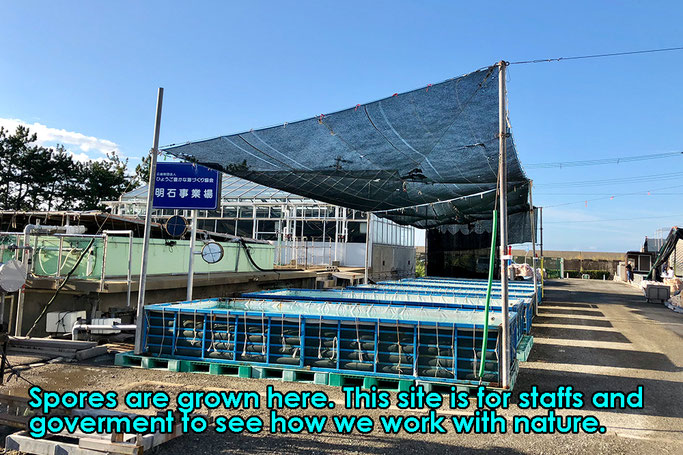 3. Certificate, document, sales information

1. Available test report, data : non agrochemical residue test report, bacteria test report
2. Certificate of origin : available
3. Main client, customer in Japan : high end customers and shops in Japan
4. How to use : cut and mix with pasta/pizza/bread, mix with soup, roll cookie/rice, replace snack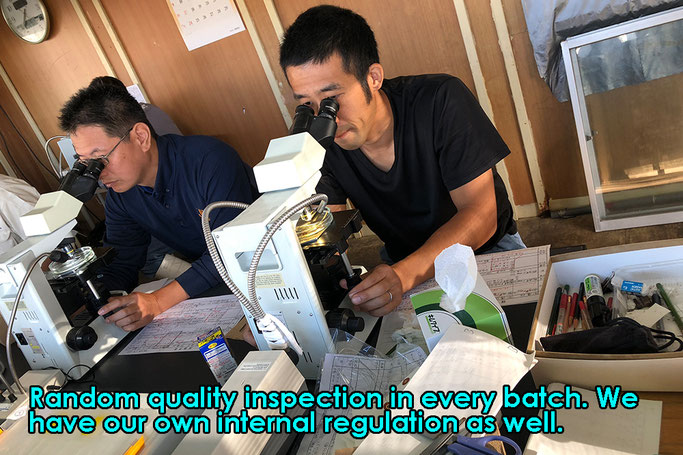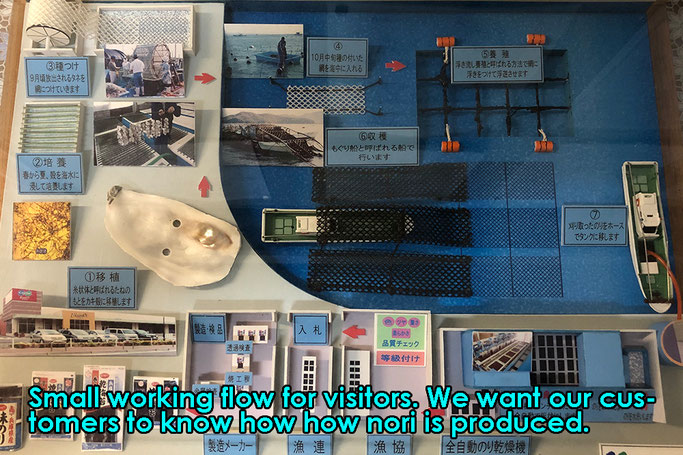 ---