It makes you look younger and slimmer. Long selling popular undergarment.
---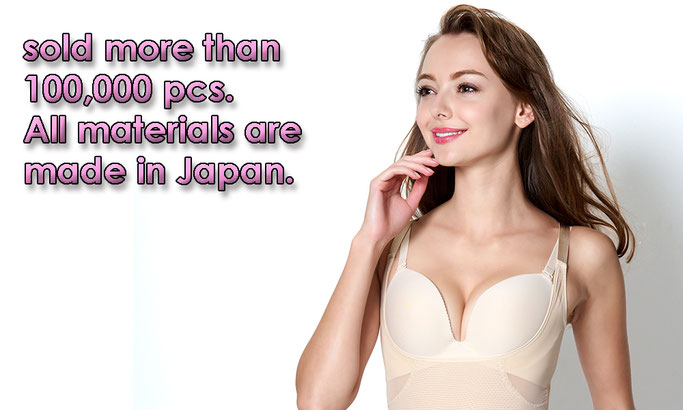 1. Product feature

Sakura Bivi, Japan made high quality body shape controlling undergarment has been sold more than 100,000 pieces in Japan. Beauty is common concern of women regardless age, and nowadays it's sometimes difficult to keep good shape in busy daily work and task. No woman wants to look old with what she wears, yet if she wants to wear young, quality and appearance of lingerie is sometimes given up. We, Sakura Bivi solved this problem. High quality, safe material, reliable property of slimming, flexible size and unique feature are all available in reasonable price now!

2. Competitiveness of product

1) 100% made in Japan from raw material to final packaging
2) Supported by Japanese women among 20-60's age
3) Strict quality control, durability marks 10 compared to 3 of cheap undergarment
4) High performance, safe material, comfortable fitting, and reasonable price
5) Luxurious design, sexy appearance, detailed sewing, longer product lifespan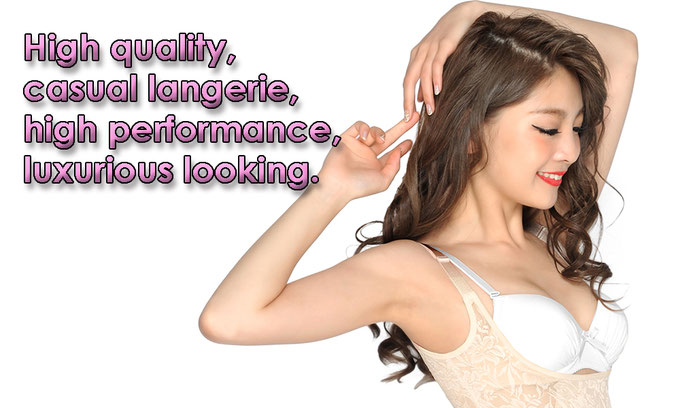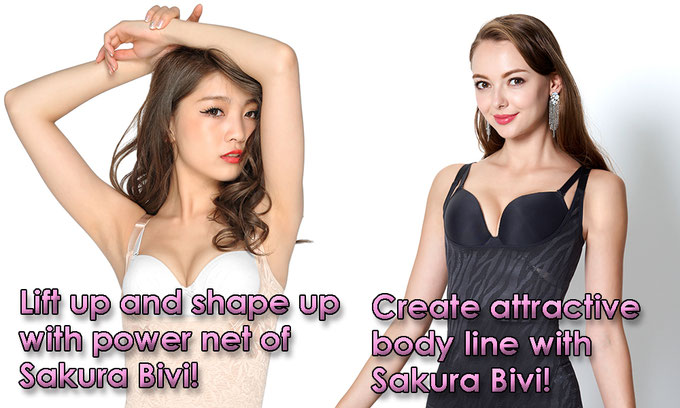 [1] Product Outline
1. Common product name : Controlling undergarment
2. Brand name : Sakura Bivi
3. Product origin : Fukuoka, JAPAN
4. Raw material : Nylon, Polyurethan
5. Product lifespan : 1-1.5 year  (3 days/week, 2 times wash/week)
6. Production method and process
1) Choose dress material
2) Dyeing and weaving
3) Leave 24 hours until the shrink/expansion stops
4) Cutting
5) Sewing
6) Checking
* The more you wear, the more the net get loosen
* The more you wash black, the more color gets off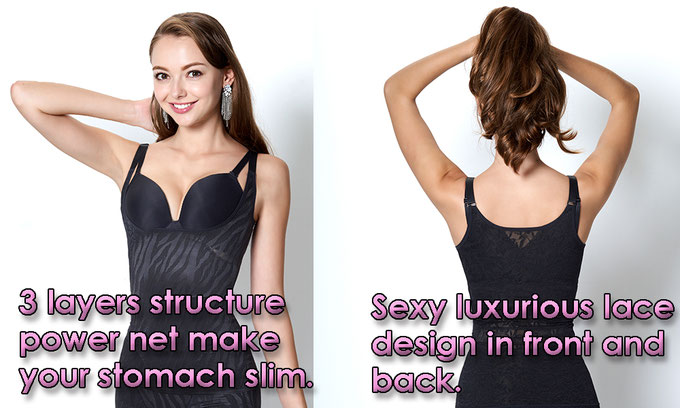 [2] Quantity and size
1. Product lineup * Folded package size
▼Body Shaper
S : 17×13×0.5 cm 80g
M : 17×13×0.5 cm 80g
L : 17×13×0.5 cm 80g
2L : 17×13×0.5 cm  90g
3L : 17×13×0.8 cm 90g
▼Pelvic Girdle
How to wear : http://www.rakuten.ne.jp/gold/sanchya/sbivi/window_02.html
★【58】(W55~61cm H78~89cm R25cm) *R=Rise
★【64】(W61~67cm H83~93cm R25cm)
★【70】(W67~73cm H86~96cm R25cm)
★【76】(W73~79cm H89~99cm R25cm)
★【82】(W78~86cm H91~103cm R25cm)
- 30% of total length
Waist : 58  16×14×0.5 cm 75g
Waist : 64  17×14×0.5 cm 80g
Waist : 70  18×14×0.5 cm 90g
Waist : 76  19×14×0.5 cm 95g
Waist : 82  19×14×0.5 cm 100g
Waist : 90  20×14×0.5 cm 100g
- High Waist
Waist : 58  14×15×0.8 cm 85g
Waist : 64  17×16×1 cm 90g
Waist : 70  16×17×1 cm 95g
Waist : 76  19×16×1 cm 100g
Waist : 82  20×16×1 cm 110g
- Super High Waist
Waist : 58   16×16×0.8 cm 110g
Waist : 64  17×16×1 cm 115g
Waist : 70  18×16×1 cm 125g
Waist : 76  19×16×1 cm 130g
Waist : 82  20×16×1 cm 135g
2. Available color : Black, White, Skin color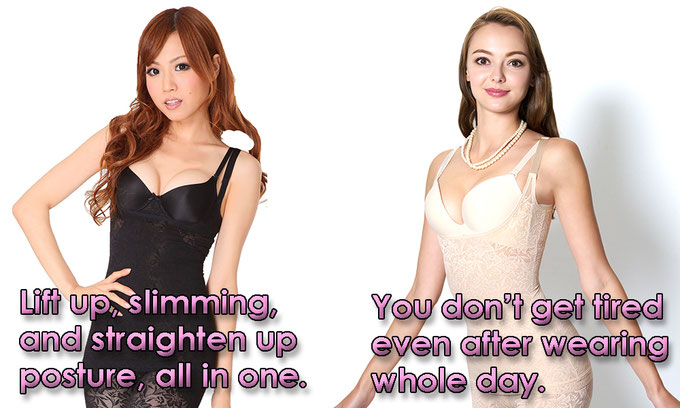 [3] Price, Payment terms, sample
1. FOB price
- Body shaper : JPY 2,000/pcs
- Pelvic girdle (30% length) : JPY 1,800/pcs
- Pelvic girdle (High waist) : JPY 2,000/pcs
- Pelvic girdle (Super high waist) : JPY 2,400/pcs
Check RATES and DELIVERY DAYS (EMS by Japan Post)
* Please choose "Parcel, Weight, Kagoshima" and your country.
2. Payment terms : Cash in advance
3. Payment method : Paypal, credit card, T/T
4. MOQ : 1pcs
5. Maximum supply volume : 2,000pcs/month
6. Lead time : 1 week after confirming payment
7. HS-code : 6212.20
8. Availability of free sample : 1 piece is free of charge. Above 2, same as FOB price
(EMS freight must paid by buyer)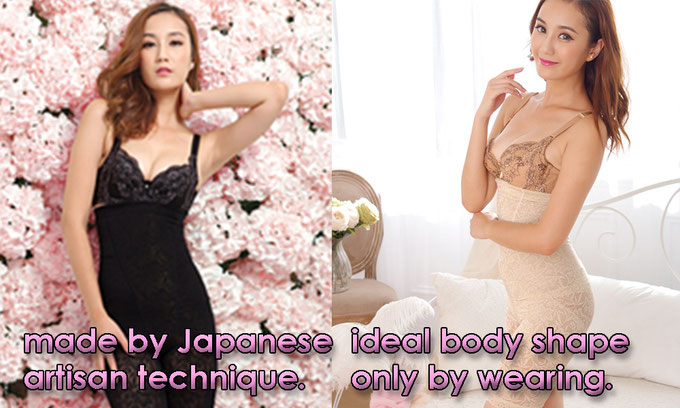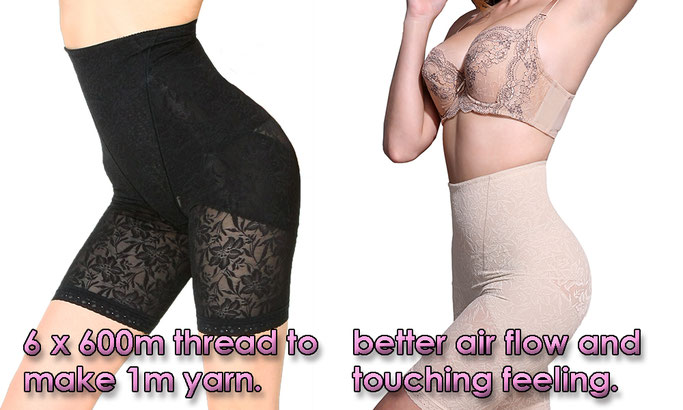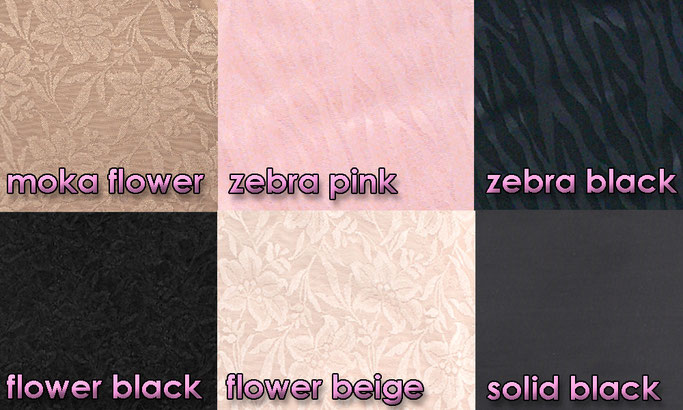 [5]Sales and testimony in Japan
1. Type of customer in Japan
Women in 20-40's, and 30's are majority. We have same testimony regardless age of customers.
2. Shops in Japan, Sales record
sold more than 100,000 pieces through various magazine, Amazon, Rakuten, Yahoo! Shopping
3. Testimony of customer
- Body Shaper
1. My body got slim, now I wear smaller size.
2. Sakura Bivi prevents me from eating too much, it enables me to reduce weight gradually.
3. I have better posture now. My back has been straightened up, now no more stoop.
4. The feeling of fitting is good, it's not tight very much as I expected before I bought it.
5. Above all, the price is very reasonable for this high quality and satisfaction.
6. After childbirth, my stomach and waist got fatter, but after wearing it my shape got slimmer and better.
7. After my lactation period my breast got loosen, but after wearing it got better shape.
8. After trying many similar type of controlling undergarment, I came back to Sakura Bivi because of quality and price.
- Pelvic girdle
1. The feeling of fitting is comfortable, not too tight. I ate less and lost weight without making other effort.
2. My friends tell me I look in better shape now.
3. My hip looks better now with hip up effect of Sakura Bivi.
4. It tightens my body parts from stomach to thigh in good balance.
5. Now I can wear my favorite skinny jeans, leggings, bottoms, tight skirt.
6. It doesn't take time to wear, much easier than other similar undergarments.
7. I don't feel tired even if I wear Sakura Bivi whole day. It's different from other products.
8. I don't take sweat and feel itchy, no trouble on my skin.
9. The design is good. I like design of flower, zebra, lace. It doesn't look old woman, the design is sexy.
10. It doesn't stick out when I wear low-rise.
11. It doesn't deteriorate after washing several times.
12. My pelvic got loosen after childbirth, but I feel it recovered after wearing Sakura Bivi.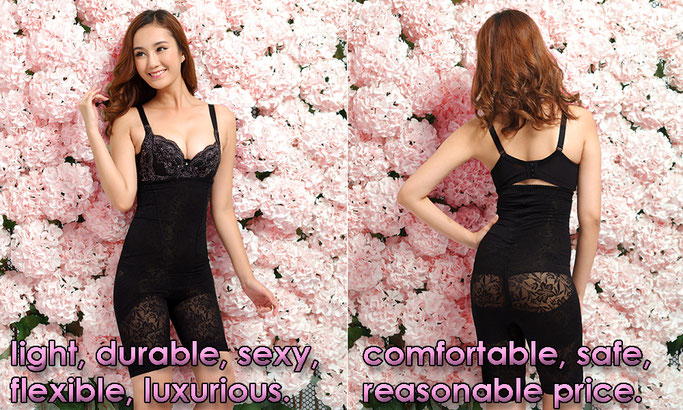 [6] Benefit and how to use
1. Major benefits of Sakura Bivi controlling undergarment
- Body Shaper
1. With the effect of highly elastic property, Sakura Bivi catches extra flesh. Power net attached in the bottom lift your bust up, keeps in good position for a day.
2. 3 layers structure power net makes extra flesh of stomach flat. Your waist looks slim and gets slim gradually.
3. Power belt attached in the back controls your back, helps good posture.
4. Sakura Bivi controls bust, under arm, back, stomach well. It helps your body get slim.
5. If you have problem such as 1) your extra flesh sticks out from jeans or skirt, 2) You don't like your back due to extra flesh, 3) You can't wear your favorite cloth, 4) You want to gather extra flesh and make your bust look better, Sakura Bivi can be your choice.
- Pelvic girdle
1. Sakura Bivi surrounds your pelvic, controls fat around your stomach.
2. Sakura Bivi can reduce extra flesh in your thigh.
3. Sakura Bivi lift up flesh in your hip from bottom, it makes your hip look better.
2. Why is it popular in Japan?
1) Customer can arrange the position, angle, area of power net for better controlling effect. We repeated countless trial and error even in the gap of 1mm, compared Sakura Bivi to other products, and we reached the best quality in reasonable price.
2) About raw material, we carefully, strictly selected good quality texture and thread. Because of our selection Sakura Bivi is comfortable to wear and you don't feel any pain at all. It's hand made of Japanese artisan in this price.
3. Special feature of material and production method
1) The demand from customer was "I want to wear controlling undergarment like casual lingerie". So we didn't choose thick material. Our material is slightly transparent yet can hold fat well. Quality and looks are in good balance.
2) We chose stable quality Russell yarns because it keeps good form after washing. Russell yarns is consist of 6 x 600m thread to make 1m yarn.
3) We sew spandex in nylon (polyamide conjugated fiber) to make better air flow and touching feeling. Due to this treatment Sakura Bivi has high property of kick-back (holding capacity).
4) The texture is like a net, so Sakura Bivi is light and durable of heavier load.
5) Whole parts and materials are made in Japan. High precision in sewing, low color-off. (* Color off level can be tested by durability of thread. Sakura Bivi marks 10, on the other hand normal made in China marks 3.)
6) In the final quality check process, we check each piece by our eyes. Our inspection is not random check that is often conducted in other country.
4. Competitiveness against similar, copy products
1) Our factory has 30 years history in controlling garment, and our sales office has 63 years history in selling lingerie, underwear. Sakura Bivi has been developed with this background.
2) In pelvic girdle, we could have been succeeded in making pelvic belt and controlling girdle one. It makes outstanding controlling property possible.
3) The part surrounds pelvic has 2 layers jacquard yarn structure. Sakura Bivi can support pelvic part three dimensionally. It tightens iliac born, sacred born and greater trochanter. (woman often suffers from the gap between iliac born and sacred born)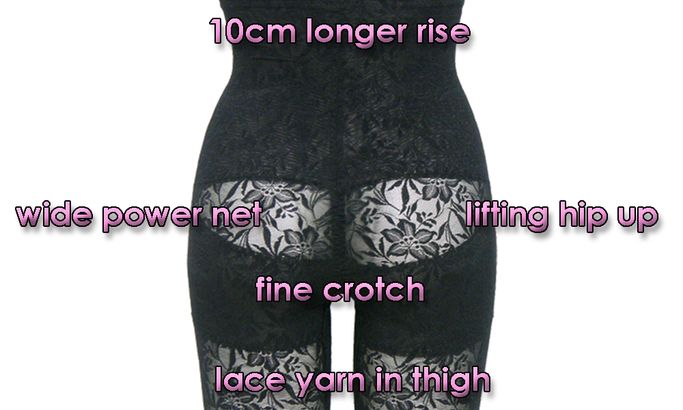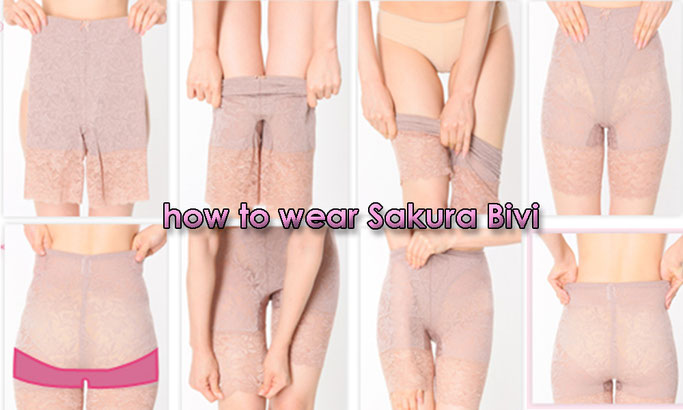 [7] Precaution
1. If your skin had trouble after wearing it due to sweat, please refrain wearing. (It can't be the reason of cancellation)
---