Reduction of blood glucose level "natural insulin" Kikuimo Inulin
---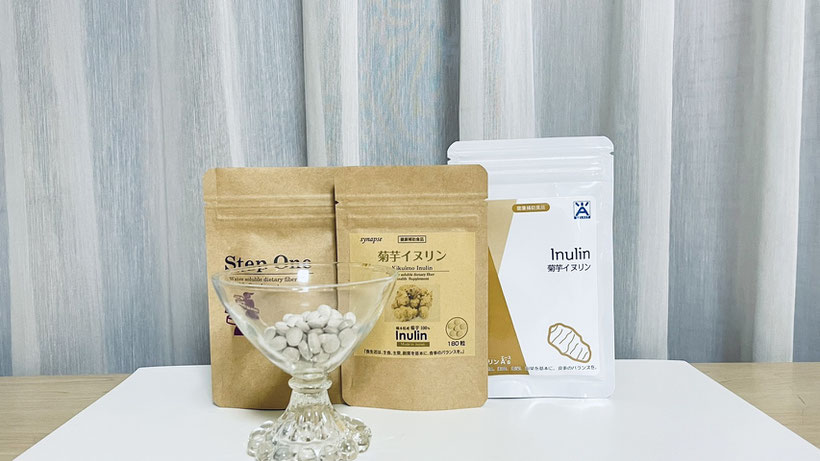 1. Product feature


SYNAPSE Co., Ltd, well reputed health product company offers a new unique item with the best ingredient!
Kikuimo (EN : Jerusalem artichoke, LATIN : Helianthus tuberosus) contains a nutrient called "inulin", a kind of polysaccharide.
Inulin has the effect to reduce blood glucose level. This carbonhydrate is not digested, therefore inulin is called "natural made insulin".
Kikuimo is water soluble and the calory level is low. It is also rich in the content of dietary fiber so you can expect better diet to keep you fit. If you want to restrict intake of carbonhydrate, kikuimo can be your good option, and that's the main reason why it's been popular in Japan especially among people who want to recover health from diabetes.
Our kikuimo grows up in enzyme fertilizer, completely free from agrochemicals, 100% purely made in Kumamoto, one of the best production area of kikuimo in Japan.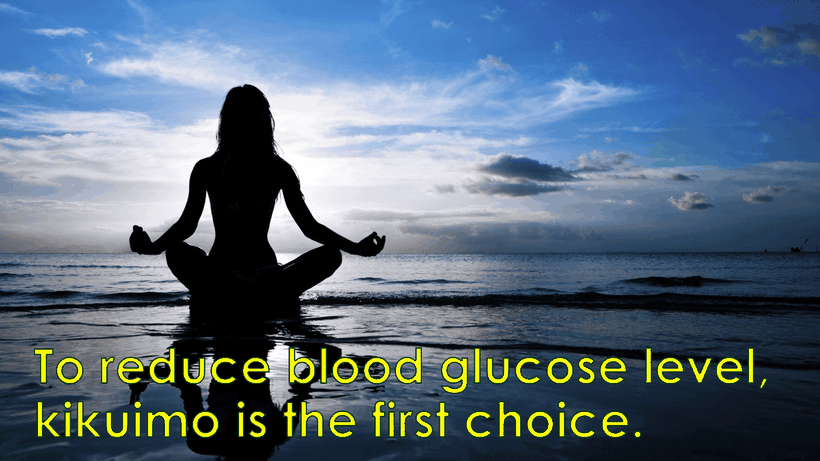 2. Competitiveness of product


1) Free from agrochemicals
2) Fertilizer contains enzyme
3) 100% harvested in Kumamoto, from our contract farm
4) Easy drinking tablet type
5) 99% consists of kikuimo, rich content (we are the first company who could produce with 99% level content)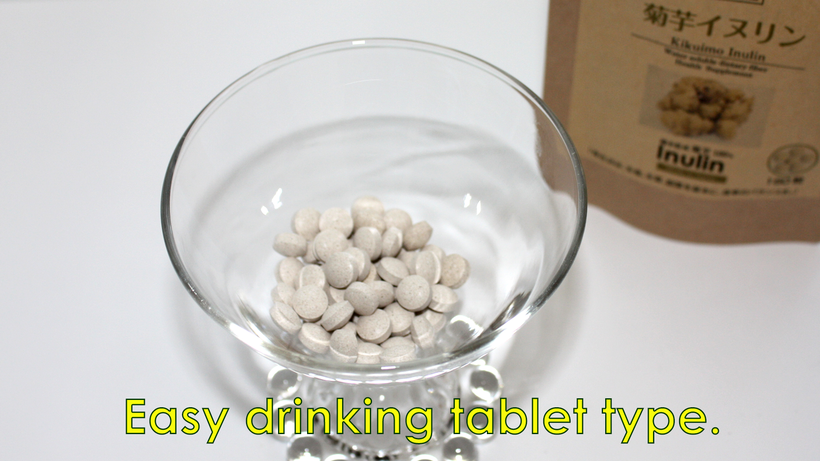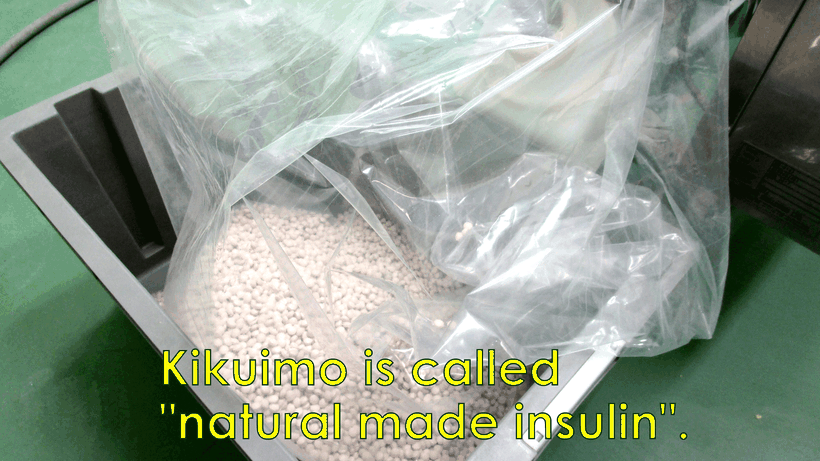 [1] Product Outline
1. Common product name : Kikuimo processed food
2. Brand name : Kikuimo inulin
3. Product origin : Kumamoto, Japan
4. Raw material and ingredient : Kikuimo powder 99%, calcium stearate 1%
5. Production process and method
Harvest every 10 months → separation → wash → dry → crush → powderize → mixing (powder 99% : calcium stearate 1%) → forming in tablet → inspection → packaging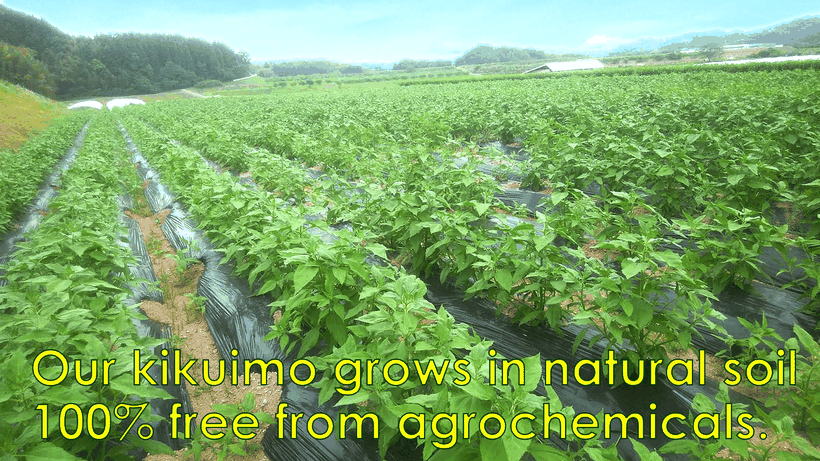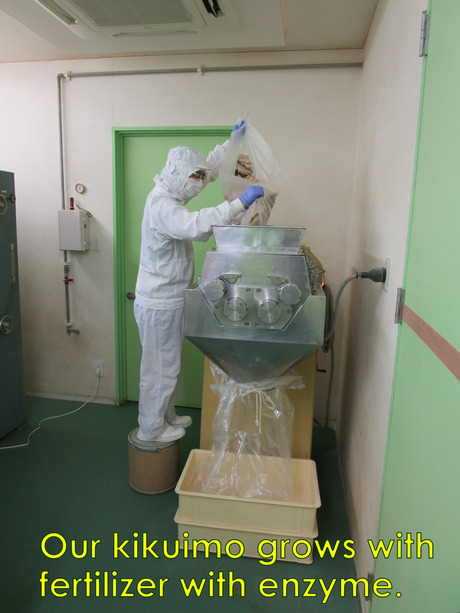 [2] Quantity and size

1. Product lineup : 45g stamdard pack 
1 Package : 45g (250mg×180 tablets)
2. Size and weight of package
1 Package :  W90mm × H145mm × D25mm
3. Shelflife : 2 years after production
4. Temperature and storage : Please avoid direct sunlight, store in normal temperature (below 30℃)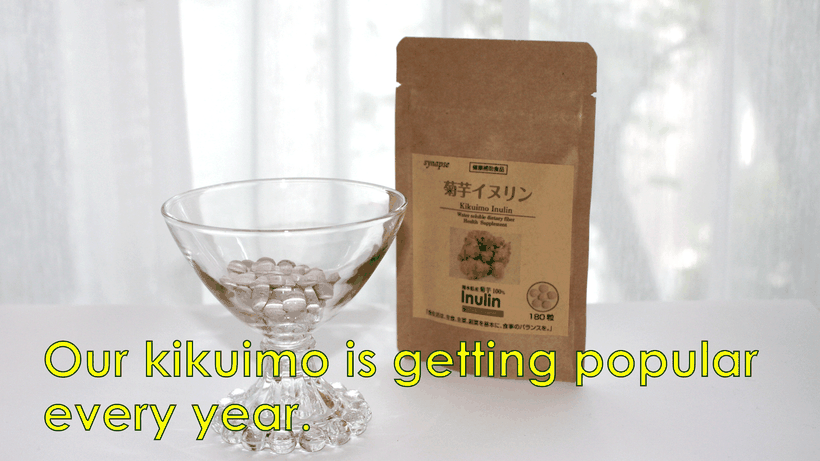 [3] Price, Payment terms, sample
1. FOB price : JPY 1,800/40g package
* Bulk supply of powder is also possible from 80g package.
2. Payment terms : Cash in advance
3. Payment method : PayPal (Credit card)
4. MOQ and FOB Price :
MOQ : 48 packages
FOB price : JPY 86,400
5. Maximum supply volume : 1,000 packages/month, 12,000 packages/year
6. Lead time : Shipment in EMS 2 weeks after confirming payment
7. HS-code : 0714
8. Availability of sample : JPY 1,800/40g package
* Shipped by EMS 3 working days after confirming payment.
(EMS air freight is paid by BUYER)
* EMS RATE (ENG)
https://www.post.japanpost.jp/cgi-charge/index.php?lang=_en
9. Certificate of origin : available
10. Product liability insurance : available
11. OEM/PB (private brand label) supply : available
* Please ask us for more detail.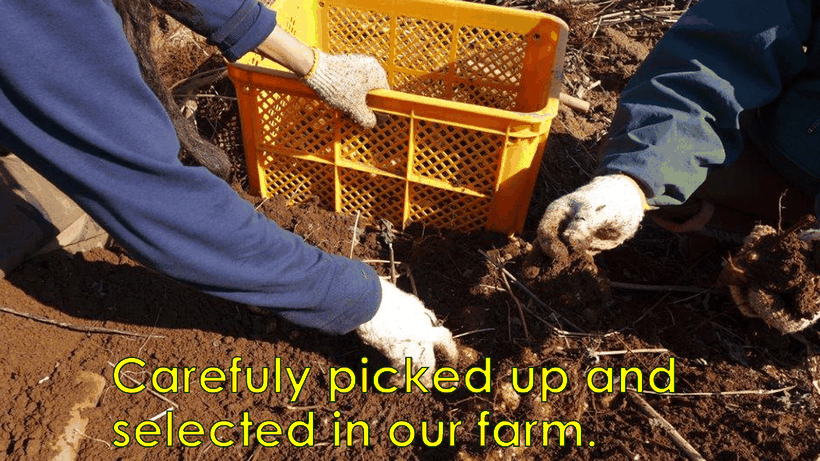 [4]Sales and testimony in Japan
1. Type of customers in Japan : Men and women in 20-80 years old (restricting carbonhydrate, diabetes, reducing weight)
2. Shops in Japan : Pharmacy, health product shop, beauty salon, cafe, restaurant, online shop
3. Sales record : 500 packages/month (5 years sales)
4. Testimony of customer
1) It showed me the fastest effect to reduce blood glucose level, compared to any other product that is said to have similar effect.
2) I make it a rule to take kikuimo inulin before every meal, it doesn't increase my blood glucose level.
3) In my opinion it had effect in losing my weight.
4) It healed me from constipation.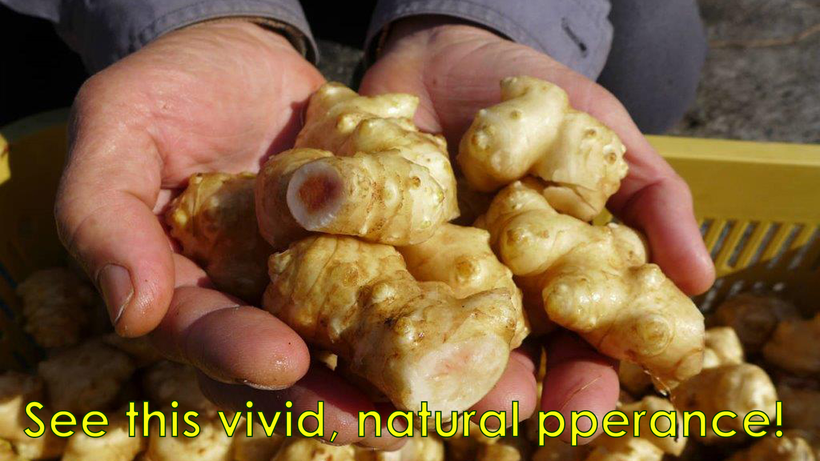 [5] Benefit for health, how to use
1. Benefit for health
Since it contains rich dietary fiber, you can expect good effect in healing constipation. It is good in smoothing skin trouble as well, and prevents rapid increase of blood glucose level. Therefore it restrains asbsorption of fat and minimize risk of getting diabetes.
2. How to cook, prepare
- 2 tablets/3 meals (6 tablets/day) with a cup of water
- (If powder) mix with tea, coffee, bread, cake and other sweets.
3. Precaution
- Please reduce amount when you are in loose stool.
- It absorbs moisture fast, so please do not store in the place with high temperature and humidity.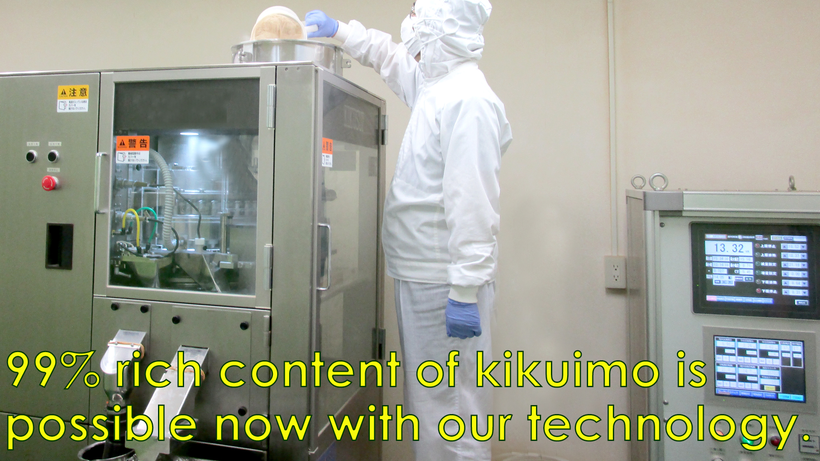 [6] Message from president
In this satiation era, we human being suffer from serious "lifestyle disease". Obesity had been main cause of many disease, however now obesity itself is the disease, and it is caused simply by loosing control of carbonhydrate. To prevent it, controlling carbonhydrate level and avoiding diabetes are important.
Our "Kikuimo Inulin" has been developed for you to make it regular habit to control carbonhydrate level in your daily life. How about being healthier family by a new simple habit "2 tablets before every meal"?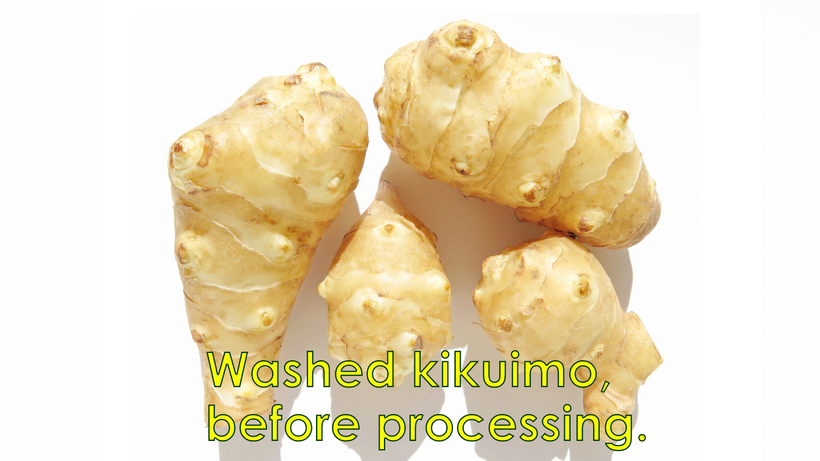 [7] FAQ
Q1. Can kids drink it?
A. Yes they can because raw material is safe for them.
Q2. Now I'm in medication process. Can I drink it?
A. Yes you can, because it is food. Please take proper amount for your current health condition.
Q3. Can I expext to reduce my blood glucose level by taking it?
A. The reduction level depends on the health condition of each customer. However we have received many positive testimonies that proves effect.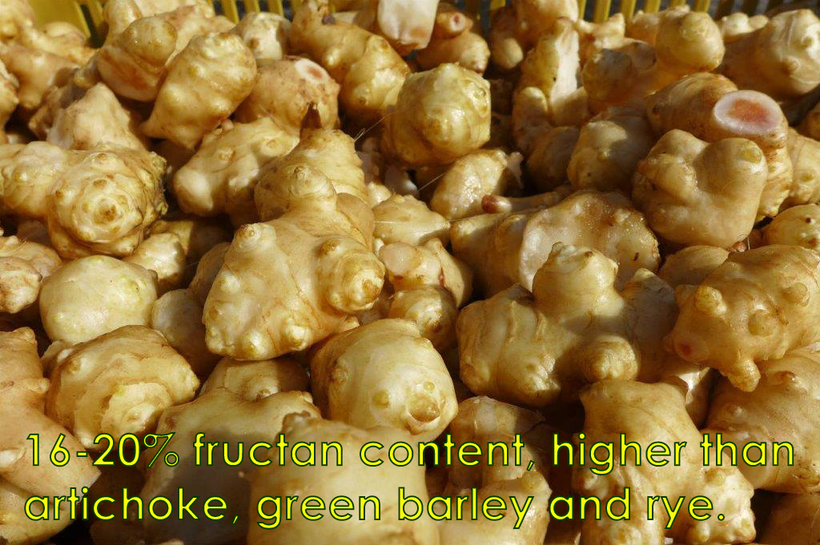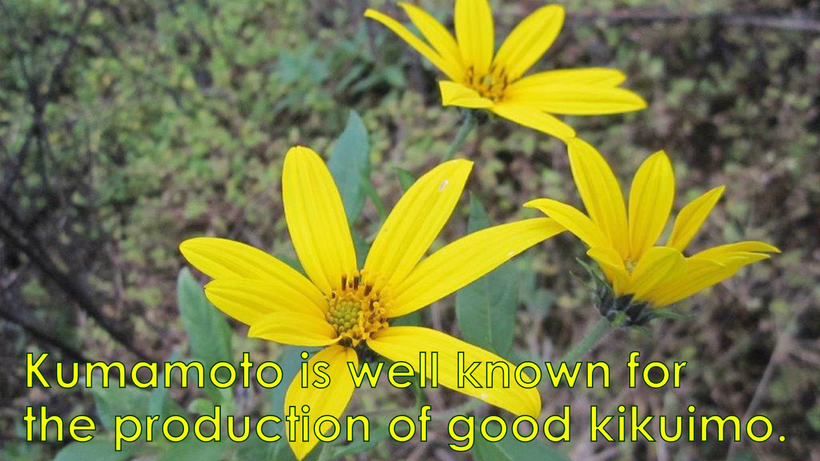 ---